LOVE YOUR ENEMIES
But I tell you: Love your enemies and pray for those who persecute you… Matthew 5:44
Perhaps the most difficult of Jesus' commands is to love even our enemies. A true Christian always seeks another person's highest good—even when mistreated. Brother Andrew says "The Christian's only method of destroying his enemies is to 'love' them into being his friends."
Romanian pastor, Dr. Paul Negrut, was visiting an old friend in Romania named Trian Dors in his humble home. As Paul entered, he realized that Trian was bleeding from open wounds. He asked, "What happened?"
Trian replied, "The secret police just left my home. They came and confiscated my manuscripts. Then they beat me."
Pastor Paul says, "I began to complain about the heavy tactics of the secret police. But Trian stopped me saying, 'Brother Paul, it is so sweet to suffer for Jesus. God didn't bring us together tonight to complain but to praise him. Let's kneel down and pray."
"He knelt and began praying for the secret police. He asked God to bless them and save them. He told God how much he loved them. He said, 'God, if they will come back in the next few days, I pray that you will prepare me to minister to them.'" Paul continued, "By this time I was ashamed. I thought I had been living the most difficult life in Romania for the Lord. And I was bitter about that."
Trian Dors then shared with Paul how the secret police had been coming to his home regularly for several years. They beat him twice every week. They confiscated all his papers. After the beating he would talk to the officer in charge. Trian would look into his eyes and say, "Mister, I love you. And I want you to know that if our next meeting is before the judgement throne of God, you will not go to hell because I hate you but because you rejected love." Trian would repeat these words after every beating.
Years later that officer came alone to his home one night. Trian prepared himself for another beating. But the officer spoke kindly and said, "Mr. Dors, the next time we meet will be before the judgement throne of God. I came tonight to apologize for what I did to you and to tell you that your love moved my heart. I have asked Christ to save me. But two days ago the doctor discovered that I have a very severe case of cancer and I have only a few weeks to live before I go to be with God. I came tonight to tell you that we will be together on the other side."
RESPONSE: Today I will destroy my enemies only with love.
PRAYER: God give me Your kind of love for my enemies—so they too will love You.
"They will be like a tree planted by the water that sends out its roots by the stream. It does not fear when heat comes; its leaves are always green. It has no worries in a year of drought and never fails to bear fruit." Jeremiah 17:8 (NIV)
"I am not enough."
For years, these four words were banned from my vocabulary, but they attacked me with full force when I felt inadequate. In those moments, I reminded myself of all the great things I was doing, hoping to convince myself those four words were not true.
While I thought I was combatting a lie, I found myself running to another lie:
I have to prove I'm enoughfor people by pleasing them, enough for myself by meeting my high standards, and enough for God by being good.
In trying to prove I could be enough on my own, I wound up sacrificing my values, my freedom and ultimately the truths of the gospel. Outperforming my inadequacy was outright exhausting.
Inadequacy presents us with an invitation to trust. But I've learned we can take our trust and plant it in one of two places: We can sow it in the salt lands or by the stream.
In Jeremiah 17, God paints a picture of two different kinds of trust. He declares that the person who trusts in herself resembles a desert shrub planted in a parched, deserted salt land. (Jeremiah 17:5-6) When we place our trust in our own righteousness, strength and resources, we resist the need for God as our hearts slowly turn inward and away from Him.
When our response to inadequacy is self-reliance, our lives do not bear the fruit of godliness. Instead, we bear the weight of the excessive need to prove, protect and perform.
Yet those who place their trust and confidence in the Lord are described this way:
"They will be like a tree planted by the water that sends out its roots by the stream. It does not fear when heat comes; its leaves are always green. It has no worries in a year of drought and never fails to bear fruit" (Jeremiah 17:8).
When we don't run from our lack but rather lean on God, who has no lack, it is like planting our trust by the stream of Living Water, Jesus. Just like the tree, we are in a frequent state of dependence on this stream; He is the lifeblood running through our veins. In this posture, we flourish and bear the fruit of God's provision, power and peace.
We can view inadequacy as a disqualification that propels us to strive to be enough. Or we can view it as an invitation that compels us to lean on Christ and let Him be enough.
When we lean into our lack, we not only experience for ourselves the rich fruit of God's provision, power and peace, but our lives bear the evidence that He is working in us.
Friends, when we come up against inadequacy and don't feel like we're enough, it can drive us to be self-sufficient or Spirit-dependent. Self-sufficient lives say, "Look at me!" Spirit-dependent lives cry, "Look at Him!"
We don't have to panic when we're planted in places where we come face to face with our own shortcomings. We can lean into them and watch God do something we couldn't possibly have done without Him.
Lord, a life that is free of needing You is not a life I want. Thank You that I can rest in the face of inadequacy because my hope is not in what I can do but in the reality that You are enough. In Jesus' Name, Amen.
OUR FAVORITE THINGS
If you are feeling overwhelmed by the pressure to perform, prove and strive for the acceptance of God and others, grab a copy of Kaitlin Garrison's brand-new book, Sweet Relief: How the Gospel Frees Us from a Life of Striving. Click here to order your copy today!
ENGAGE
To find more encouragement and free resources, head over to www.KaitlinGarrison.com. You can also connect with Kaitlin on Instagram or in her online community on Facebook.
Want to chat with Kaitlin? Head over to the "Encouragement for Today Devotions Community" Facebook group and enjoy a video she made just for you — and enter into a fun giveaway! Kaitlin is excited to connect with you in the comments of her video!
FOR DEEPER STUDY
Colossians 1:28-29, "We proclaim him, warning and teaching everyone with all wisdom, so that we may present everyone mature in Christ. I labor for this, striving with his strength that works powerfully in me." (CSB)
In which areas of your life do you naturally find yourself responding to feelings of inadequacy through self-reliance? How can you instead rely on Christ?
Let's keep the conversation going! Share your thoughts in the comments.
© 2022 by Kaitlin Garrison. All rights reserved.
Proverbs 31 Ministries
PO Box 3189
Matthews, NC 28106
www.Proverbs31.org
Promise #228
Promise #228:
If I am for you, no one can stand against you.
Romans 8:31 (WEB)
What then shall we say about these things?
If God is for us, who can be against us?
This is one of my favorite promises of all time! If God is for us, who can be against us. I feel like there is nothing that I can add to this amazing promise. The God who created the universe, the Omniscient, Omnipresent, Omnipotent Everlasting Father is on your side. He is for you! He has placed all of heaven's resources on your side simply because you are joined to Jesus Christ and are part of His family.
In this orphan world system, many things will oppose us, but none of these things can possibly stand against our God and Father… for nothing will ever separate you from His love. Nothing! Death can't. Life can't. Angels can't. Demons can't. The present. The future.
Nothing in all creation will ever separate you from the love that God has for you in Jesus Christ! (Romans 8:35-39) God is for you, so no one can stand against you!
Be Still and Be Happy
Instructions And Counsel

"I will instruct you and teach you the way you should go; I will counsel you with my eye upon you." — Psalm 32:8

The Lord Almighty is eager to share his many mysteries with us.  Like us, he desires to be known, understood, pursued, and enjoyed. There are so many secrets he willingly and readily reveals to those who seek him and want a close relationship with him.  Our Lord shares all things with his friends. He teaches and instructs us, guiding us through a complicated world.

Whenever we feel lost or confused, we can turn to our Father's welcoming arms and understanding smile.  In his Word is the counsel and direction we need to make wise decisions and find our way through. He is our Father: the perfect teacher, counselor, and comforter. He watches us with compassion and never, ever looks away.  His eyes are always upon us, keeping us safe and enjoying our company.

You have taught me so many things, Father God. You hold the answers that I seek.  Truly, it is you I am seeking, and when I do, everything else starts to make sense.  Thank you for sharing yourself and your creation with me.
Daily Bible Verse
Jesus speaks…
You're learning to accept things the way they are, without losing hope for a better future. And you should rejoice in the hope of heaven, knowing that indescribably joyful Life is your ultimate calling!
"In a futile attempt to erase our past, we deprive the community of our healing gift. If we conceal our wounds out of fear and shame, our inner darkness can neither be illuminated nor become a light for others."
― Brennan Manning, Abba's Child: The Cry of the Heart for Intimate Belonging

This is a great book.  Everyone should read him.  I've read every book he ever wrote, at least 4 times!
What's Happened to You
By DaySpring 
If you're going to be a Christian, you're going to change. You're going to lose some old friends, not because you want to, but because you need to. You can't compromise some things. You have to draw the line daily—the line between what you were and what you're trying to be now—or you lose even their respect. —Johnny Cash
Therefore, if anyone is in Christ, he is a new creation. The old has passed away; behold, the new has come. —II Corinthians 5:17 ESV
Imagine going back to high school—or, better yet, grade school—in the same body you had back in the day, but with all the wisdom, knowledge, life experience, and maturity you have now. If you've seen the movie Freaky Friday, you already have a pretty good idea of the comic potential of the setup.
But what about the serious stuff? Imagine trying to pick up old friendships where you left off. Imagine trying to find common ground with people who hadn't changed at all—and who couldn't understand the changes in you. Imagine trying to enjoy things that used to seem fun but now hold little interest for you.
The only way to make the situation work would be to pretend that you hadn't changed. That you didn't have a whole new perspective on life. That you're still the same person you used to be.
Of course, even a great actor would have a hard time pulling that off. The differences between the old you and the new you would be too obvious to disguise.
The same holds true for someone who chooses to follow Christ. As the apostle Paul points out in II Corinthians 5, when we embrace Jesus as our Savior and Lord, we are transformed and made completely new. Our old self passes away.
Though the transformation occurs inside us, the results are so profound and so undeniable that other people can't help but notice. And not everyone will be happy with the results. Some people will resent our new outlook and attitude. Some will accuse us as being hypocrites or thinking we're better than others. Some will make it clear that they liked the old version of us better. These are the reactions Johnny Cash warned about.
Pretending to be our old self isn't an option. The change inside us is too enormous to keep under wraps. Besides, no one really benefits when we try to be someone we're not.
The better option, as Johnny Cash points out, is to "draw the line daily" between who we are now and who we used to be. He urges us to lean into our new creation and embrace the transformation, for all to see.
Some old friends may cut ties with us, and that's heartbreaking. But if we remain true to our new nature, we may eventually win their grudging respect. Most people appreciate genuine integrity when they see it.
When we become a new creation, things can never be like they were before. But that's a good thing. Being a new creation opens a world of new opportunities. Our goal is to help others see that. We can be ambassadors for the new— even if it means ultimately sacrificing the old.
Dear God, thank You for transforming my life. Thank You for giving me a whole new way of looking at the world. Give me the strength and courage to embrace being a new person, regardless of the fallout. Please help me be a light to others so that they can see Your truth. In Jesus' name. Amen.
This is an excerpt from Walking the Line: 90 Devotions of Truth and Hope Based on the Faith of Johnny Cash – a new devotional now available on DaySpring.com. Shop all books, journals, and devotions from DaySpring here. 
Is it Possible to Separate Your Politics from Your Faith?
Denise Kohlmeyer
Crosswalk.com Contributing Writer
The debate on this topic is as wide as the Red Sea parting, with Christians voicing views as extreme as those of the Leftists and Right Wingers and everything in between.
There are those who argue that not only is it possible to separate the two, it's imperative. Politics and faith don't mix. And shouldn't. Politicians and politics, after all, don't save souls, so why waste valuable time, energy, and money? Rather, they proclaim, Christians should channel all of that into evangelism, which has more eternal value. This camp of believers, however, runs the possible risk of becoming ignorant about societal issues and, therefore, unable to address the spiritual needs of those struggling with them.
On the other side, there are those who can't seem to make the delineation between politics and faith and, frankly, don't want to. For them, their politics and their faith are synonymous and melded in such a way as to make them practically indistinguishable. This camp of believers tends toward political idolatry and easy manipulation as they put their trust and hope in politicians and policies rather than in God.
Both extremes can be (and have been) divisive and dangerous, particularly within the Body of Christ, where believers are called to be united, of one mind, and to live at peace and in harmony with one another (1 Peter 3:8, Romans 12:16, 18, Philippians 2:2).
But with the ever-widening gap over ideologies about the environment, race, gender identity, gun control, marriage, and the beginning of life (to name a few), it is becoming increasingly harder and harder for believers not to be affected and then be expected to remain neutral. It is nearly impossible not to get pulled into the vortex of partisan politics, which is consuming our country today.
So, what's a sincere, conscientious Christian to do? I'll get to that in a minute.
First, though, I want to look at Scripture, to see what the "non-partisan platforms" of God are. What is His "agenda" regarding how we're to promote the betterment of our society, our world, and, most importantly, our "neighbor," based on the second greatest commandment (Matthew 22:39)?
Photo Credit: ©Getty Images/J.S. Winborne
1. Justice
Justice for and the defense of the poor and oppressed, the afflicted and destitute, the voiceless and overlooked, the alien and marginalized, the orphan and widow—our "neighbors" whom we are to love as ourselves—is uppermost in God's mind and heart. Whatever we can do to help improve these unfortunates' plight and lives (which can involve enacting policies at the local, state, and federal levels) brings God glory and honor (Psalm 82:3, Proverbs, 14:31, 31:8-9; Isaiah 1:17; Jeremiah 22:3; James 1:27).
2. Peace
Our neighborhoods, cities, and nation should be better places because of our presence and witnesses there. As peacemakers—those who actively try to reconcile people to God and to one another—we should not be the cause of divisions, but, rather, offer ourselves as examples through our obedience to our government and its authorities. (Jeremiah 29:7; Romans 12:18)
3. Life
God is not about destroying, damaging, or dehumanizing life, given He is the author of it. As image-bearers, all lives matter, and God highly values each person—the born and the unborn—regardless of race or ethnicity.
4. Government
Believe it or not, government is God's idea; therefore, government is good. It's in place for our societal well-being. God chooses to use human governments to carry out His will in the civil sphere. The basis for this is found in Genesis 9:5-6, where God gives guidelines for dealing with murderers (after Cain killed Abel), thus implying that people collectively should set up governing bodies to administer justice.
Governments are so important, God tells us to obey them and not to rebel against them (unless their laws are contrary to His). He also commands us to pray for rulers (Romans 13:1-2, Timothy 2:2).
Now, to our part.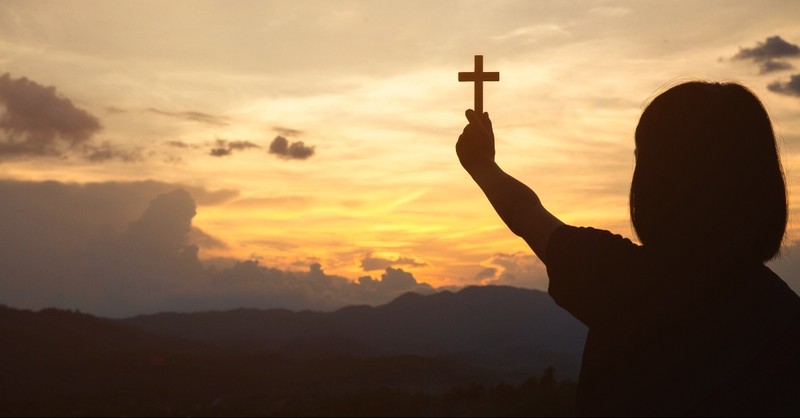 1. Be firm in our faith
For believers, our faith comes first. That should go without saying, but there are those who have it the other way around. Politics comes first. Says Pastor Andy Stanley, "Evaluate politics through your faith rather than create a version of faith that supports your politics."
If our faith is solid and uncompromising—built on the foundation of God's immutable Word—then it will inform, or determine, our politics. The Bible provides the guiding principles for everything in our lives, including proper and faithful political engagement. Our faith, then, should, by all means, influence our voting, platform, and policy priorities.
Without a firm faith, we open ourselves up to manipulation, indecision, and compromise.
2. Critically evaluate and pray about each party and their platforms
No one political party's platform aligns 100 percent with God's agenda, says Pastor Timothy Keller. Each party champions issues which Christians can get behind.
Democrats: the environment, universal healthcare, social programs, disability rights, criminal justice reform
Republicans: the sanctity of life and marriage, protecting Constitutionally guaranteed freedoms, economic growth, a strong military, and national security
Keller says he intentionally does not advocate for one party over another from the pulpit, for fear it may alienate those on either side from coming to church. And as far as which party to support, he offers this, "Get into whatever party you think you can do the best job in, as Christians. And be critical, don't sell your soul."
As evangelical Christians, we should continually be evaluating and praying about the parties, their platforms, and policies and align ourselves with whichever one holds closest and truest to the Gospel and biblical teaching.
Photo Credit: ©iStock/Getty Images Plus/Tinnakorn Jorruang
3. To engage or not to engage
While nowhere in Scripture are we exhorted or commanded to engage in politics (other than to pay taxes, Mark 12:17), nor are there verses prohibiting it. That said, there are actually Scriptural examples that substantiate the need for Christian involvement in the political sphere.
"In the Old Testament, for example, Joseph and Daniel served in foreign administrations and used their influence to implement policies that benefited society. In the case of Joseph, during a devastating famine (Genesis 45:9-12), God used his position in the Egyptian government to protect and provide for his extended family (which would become the nation of Israel). Queen Esther used her influence in the Persian government to save the Jewish people from a state-sanctioned genocide (Esther 8)," notes David Closson, director of Christian Ethics and Biblical Worldview at Family Research Council.
Christians, therefore, have the freedom to engage (or not to engage) in politics, to use their gifts and talents God has entrusted to them there, just as they would in any sphere, business, or industry. However, there is a great need for conservative-holding, Biblically-minded, God-fearing believers to serve as politicians, activists, lobbyists, aides, on town councils and school boards, to be "salt and light" and "ambassadors for Christ" (Matthew 5:13-16, 2 Corinthians 5:20). Our warped world needs to hear counter opinions and suggested policies that align more with God's purposes.
"Christians ought to…leverage their influence for the advancement of laws, policies, and practices that contribute to the flourishing of our neighbors," says Closson.
Jon Kuhrt, former CEO of West London Mission and now a government adviser in the UK, agrees. "As believers in God we have much to bring to politics—a deeper commitment to justice and compassion, which throughout history has made a difference in the political sphere through people like William Wilberforce, Lord Shaftesbury, Elizabeth Fry, Martin Luther King, Desmond Tutu, and many others."
Mike Pompeo, former Secretary of State and director of the CIA, agrees. "[My faith] undergirds everything that I do. I was America's Secretary of State, my oath was to defend the United States Constitution and people of all faiths, but I also looked at everything from a Christian worldview. That's who I am, that's my grounding, it's my center point. So, it impacted every single decision that I made, there's no doubt about that."
While not all of us are called to run for office, at the very least, we should vote in local, state, and federal elections (Romans 13:6). Through voting, it is possible to influence the outcome of an election and thus an issue. Furthermore, "by voting," Closson says. "Christians are entrusting their "sword-bearing" responsibility to officials who will govern on their behalf. Seen from this perspective, voting is a matter of stewardship; failure to vote is a failure to exercise God-given authority."
Superseding voting is praying for governmental authorities, which is one of God's directives. Everyone in power is there by God's grace and appointment. Whether they know it or not, they are His ministers, set in place to administer civil justice (Daniel 2:21, 1 Timothy 2:1-2). And they need our prayers!
For specific ways in which to pray for political leaders, go to:
Whether we engage in the political sphere or not, there is the inevitability that we will engage at some point in political conversations. So…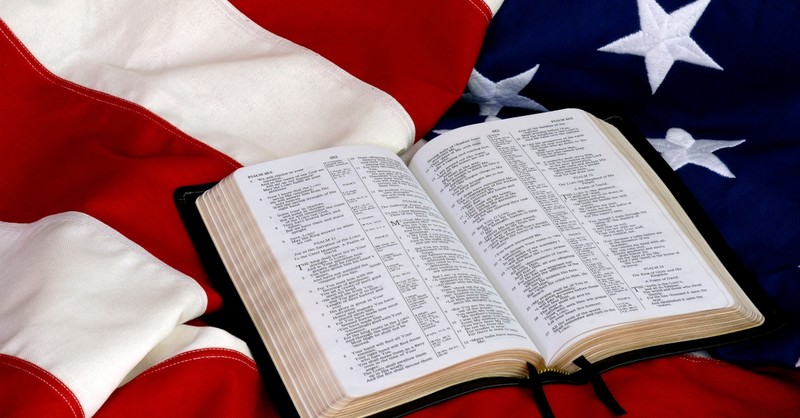 How should Christians handle conversations regarding politics?
Wisely and carefully. Again, our goal is preserving unity, both with our brethren and the unbeliever.
"We can (and will) still disagree about a lot of things, including our political views," says Christine McParland. "But because Christian unity goes deeper than any worldly commonality we could ever share, it transcends our disagreements. Christian unity depends not on how we vote but on a mutual commitment to follow Christ in obedience, love, and the pursuit of righteousness and justice. Can you imagine the impact on our nation and the world if the church was truly and fully united? What an undeniable, unstoppable, and unconquerable witness to the transforming power of the gospel!"
In short, we can disagree politically but still love unconditionally. How? By exercising the Fruits of the Spirit: love, joy, peace, patience, kindness, faithfulness, gentleness, generosity, and—most especially—self-control (Galatians 5:22-23). Add to these, forbearance ("allowance, tolerance, sufferance"), particularly when a topic you may have a strong and/or opposing view on is brought up.
Above all, remember Who you represent before you open your mouth. You are God's ambassador, speaking on His behalf, not your own. Therefore, let your speech be "always full of grace, seasoned with salt, so that you may know how to answer everyone" (Colossians 4:6). And, when necessary, keep quiet. Practice James 1:19, "Everyone should be quick to listen, slow to speak, and slow to become angry."
Conclusion
Separating one's politics from one's faith is nearly impossible. While we know that Jesus and the Good News is the only hope for this world, that doesn't mean we should withdraw completely or get overly involved in politics. It means we use wisdom and discernment when it comes to our political leanings. We engage with and in our world (including its culture and politics) through the lens of our faith, never compromising or "selling our souls," but being faithful witnesses and ambassadors for God and His kingdom, however that may look for each believer.
Photo Credit: ©Getty Images/lawcain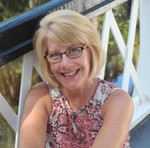 Denise is a former newspaper reporter and current freelance writer. She has been published in numerous online and print publications. She is also a former Women's Bible Study teacher. Denise's passion is to use her writing to bless, encourage, and inform others. She lives outside of Chicago with her husband and two children (another has grown and flown). You can find Denise at denisekohlmeyer.com.
What Is the Truth Behind Biblical Gender Roles?
Crosswalk.com Contributing Writer
When I married my husband 30 years ago, I had recently rededicated my life to the Lord at a Harvest Crusade. I committed to God to live the rest of my life as a biblical Christian, wife, and mother. My daughter was not a Christian at the time and was appalled that her once independent successful businesswoman mom was now in her words, "Going to be a doormat." She was skeptical of Dave, who actually is a gentle, kind, godly man, but she feared he was going to dominate me.
It wasn't until she became a Christian several years later when she and her fiancé accepted Christ in a biblical marriage class that she had an awakening regarding the truth behind biblical gender roles.
Photo Credit: ©iStock/Getty Images Plus/champja
What Do We Get Wrong about Biblical Gender Roles?
Like my daughter, many people have misconceptions about biblical gender roles, and unfortunately, some churches even have them wrong. The attempt by the culture to redefine genders has invaded almost every area of our life. Biblical and biological truths are discarded and dismantled by wokeness.
Gender isn't defined by what someone thinks or how they choose to act. God's beautiful design for humanity is two genders, which he calls male and female, or man and woman. He has much to say about how we should live as men and women populating the world. You will not find in the Bible the words "transgender," "cisgenders," "binaries," "gender identity," "drag queens," "queer" or any of the other manmade gender categories. Let's look at what God says about the two biblical gender roles that should guide the thinking and actions of every Christian.
Truth #1 about Biblical Gender Roles: There Are Only Two Genders
As substantiated by biology and the Bible, gender is determined at birth to be male or female by observable genitalia. Yet, today we live in a world where gender identity has become a fluid concept, and at last count, some believe there are 81 genders and growing. Woke culture is on a mission to not only spread that lie, but enforce it in laws attempting to erase the reality of God's two genders: male and female.
One revealing article touted that yes, we're born male or female, but you can then learn to be whatever gender you want. Mind and emotional control are at the center of this lie, causing confusion and even bodily mutilation in young children and people of all ages. We know that God is not the God of confusion or ambiguity.
For God is not a God of confusion but of peace. 1 Cor. 14:33
In humans at birth, God designed each cell to contain 23 pairs of chromosomes. Twenty-two pairs look the same in both males and females. The 23rd pair, the sex chromosomes, differs between males and females. Females have two copies of the X chromosome while males have one X and one Y chromosome, thus determining their sex.
So God created man in his own image, in the image of God he created him; male and female he created them. Gen. 1:27 ESV
When God created mankind, he made them in the likeness of God. He created them male and female and blessed them. And he named them "Mankind"when they were created. Gen. 5:1-2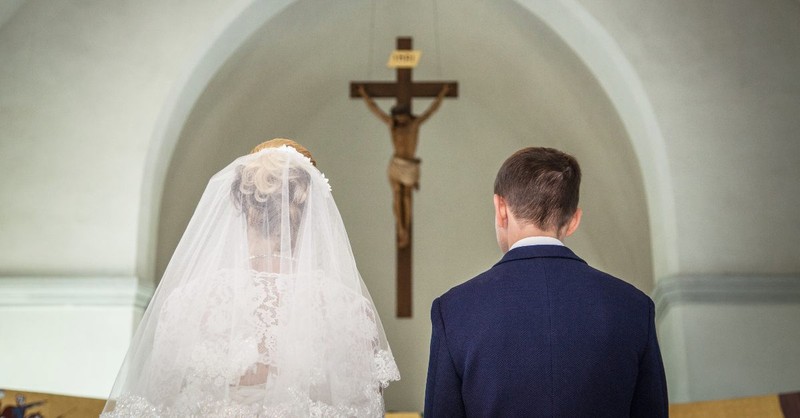 Truth #2 about Biblical Gender Roles: The Balance of Marriage
God designed men and women to unite as one in marriage with the capability of creating new life. They become helpmates, each spouse using the gifts God has given to them.
Then the Lord God said, "It is not good for the man to be alone. I will make a helper for him." Gen. 2:18
"Haven't you read," he [Jesus] replied, "that at the beginning the Creator 'made them male and female,' and said, 'For this reason a man will leave his father and mother and be united to his wife, and the two will become one flesh'? Matt. 19:4-5
And God blessed them. And God said to them, "Be fruitful and multiply and fill the earth and subdue it and have dominion over the fish of the sea and over the birds of the heavens and over every living thing that moves on the earth." Gen. 1:28 ESV
God specifically gave women the blessing of carrying and giving birth to babies when that's possible.
Nevertheless, in the Lord woman is not independent of man, nor is man independent of woman. For as woman came from man, so also man is born of woman. But everything comes from God. 1 Cor. 11:11-12
Did not he who made me in the womb make them? Did not the same one form us both within our mothers? Job 31:15
The role of the husband is the spiritual leader of the home, protecting and loving his wife while the wife acknowledges his leadership and both husband and wife submit to following Christ.
Submit to one another out of reverence for Christ. Wives, submit yourselves to your own husbands as you do to the Lord. For the husband is the head of the wife as Christ is the head of the church, his body, of which he is the Savior. Now as the church submits to Christ, so also wives should submit to their husbands in everything. Husbands, love your wives, just as Christ loved the church and gave himself up for her to make her holy, cleansing her by the washing with water through the word. Eph. 5:21-26
Husbands, in the same way be considerate as you live with your wives, and treat them with respect as the weaker partner and as heirs with you of the gracious gift of life, so that nothing will hinder your prayers. 1 Pet. 3:7
Truth #3 about Biblical Gender Roles: God's Design for Sex
God uniquely and deliberately created man and woman to perfectly fit together sexually. He clearly states that sex is between a heterosexual couple. We must not be afraid to proclaim and live by this truth!
For this reason God gave them up to dishonorable passions. For their women exchanged natural relations for those that are contrary to nature; and the men likewise gave up natural relations with women and were consumed with passion for one another, men committing shameless acts with men and receiving in themselves the due penalty for their error. Rom. 1:26-27 ESV
"'Do not have sexual relations with a man as one does with a woman; that is detestable. Lev. 18:22
A woman must not wear men's clothing, nor a man wear women's clothing, for the Lord your God detests anyone who does this. Deut. 22:5
Or do you not know that the unrighteous will not inherit the kingdom of God? Do not be deceived: neither the sexually immoral, nor idolaters, nor adulterers, nor men who practice homosexuality. 1 Cor. 6:9 ESV
The law is for people who are sexually immoral, or who practice homosexuality, or are slave traders, liars, promise breakers, or who do anything else that contradicts the wholesome teaching that comes from the glorious Good News entrusted to me by our blessed God. 1 Tim. 1:10-11 NLT
Photo Credit: ©iStock/Getty Images Plus/Shtrunts
Truth #4 about Biblical Gender Roles: Women Can Serve in the Church
Women shouldn't be relegated to only serving in the church nursery or kitchen. The Bible has numerous examples of women participating in biblical history, even as partners with Jesus in ministry. In Everyday Brave: Living Courageously as a Woman of Faith, I discuss women in the Bible who used their God-given gifts, some in leadership roles. I created and led the Woman to Woman Mentoring Ministry in my church, and it's still in churches twenty-seven years later because male pastors trusted and commissioned me.
Now Deborah, a prophet, the wife of Lappidoth, was leading Israel at that time. Judges 4:4
And in the last days it shall be, God declares, that I will pour out my Spirit on all flesh, and your sons and your daughters shall prophesy, and your young men shall see visions, and your old men shall dream dreams; Acts 2:17 ESV
The Lord announces the word, and the women who proclaim it are a mighty throng. Ps. 68:11
So Hilkiah and the other men went to the New Quarter of Jerusalem to consult with the prophet Huldah. 2 Chr. 34:22 NLT
There were also many women there, looking on from a distance, who had followed Jesus from Galilee, ministering to him. Matt. 27:55 ESV
He had four unmarried daughters, who prophesied. Acts 21:9 ESV
Yes, I ask you also, true companion, help these women, who have labored side by side with me in the gospel together with Clement and the rest of my fellow workers, whose names are in the book of life. Phil. 4:3 ESV
I commend to you our sister Phoebe, a deacon of the church in Cenchreae. Rom 16:1
Truth #5 about Biblical Gender Roles: Parent as a Team
Parents consist of a father and mother, although there often are single parents for a variety of reasons. When there are two parents, Dad is the head of the family, but both parents work together as a team raising the family.
Children, obey your parents in the Lord, for this is right. "Honor your father and mother"—which is the first commandment with a promise—so it may go well with you and that you may enjoy long life on earth. Eph. 6:1
Fathers] do not exasperate your children; instead, bring them up in the training and instruction of the Lord. Eph. 6:2
She carefully watches everything in her household and suffers nothing from laziness.
Her children stand and bless her. Her husband praises her: "There are many virtuous and capable women in the world, but you surpass them all!" Pr. 31:27-29 NLT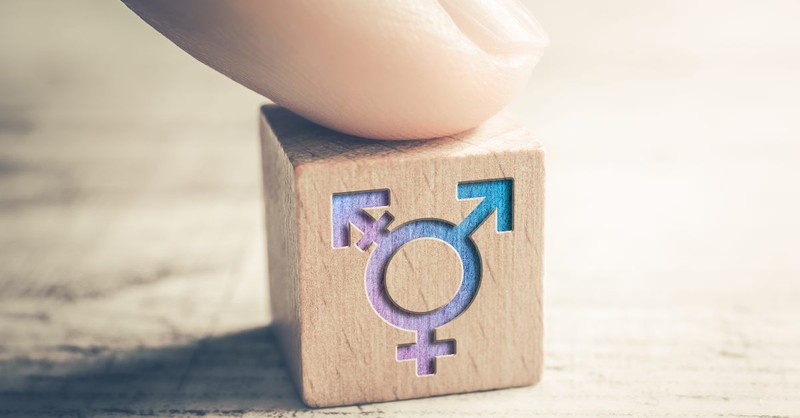 Sexual and Gender Distortion in the World
Often we'll hear that the Bible doesn't speak to gender or sexual issues, but that's misinformation. Christians must address the gender crisis today, speaking the truth with clarity and authority from God's perspective as stated in the Word of God, the Bible. Silence in the face of Satan's lies conveys condoning and apathy to the many who will face eternity separated from God. We could make a difference in a life by sharing God's truth.
Or do you not know that the unrighteous will not inherit the kingdom of God? Do not be deceived: neither the sexually immoral, nor idolaters, nor adulterers, nor men who practice homosexuality, nor thieves, nor the greedy, nor drunkards, nor revilers, nor swindlers will inherit the kingdom of God. 1 Cor. 6:9-10 ESV
Woe to those who call evil good and good evil, who put darkness for light and light for darkness, who put bitter for sweet and sweet for bitter! Is. 5:20
Don't you see how wonderfully kind, tolerant, and patient God is with you? Does this mean nothing to you? Can't you see that his kindness is intended to turn you from your sin?
But because you are stubborn and refuse to turn from your sin, you are storing up terrible punishment for yourself. For a day of anger is coming, when God's righteous judgment will be revealed. He will judge everyone according to what they have done. He will give eternal life to those who keep on doing good, seeking after the glory and honor and immortality that God offers. But he will pour out his anger and wrath on those who live for themselves, who refuse to obey the truth and instead live lives of wickedness. There will be trouble and calamity for everyone who keeps on doing what is evil—for the Jew first and also for the Gentile. But there will be glory and honor and peace from God for all who do good—for the Jew first and also for the Gentile. For God does not show favoritism. Rom 2:4-10 NLT
Photo Credit: ©Getty Images/Devenorr 
---
Janet Thompson is an international speaker, freelance editor, and award-winning author of 20 books. Her passion is to mentor other women in sharing their life experiences and God's faithfulness. Janet's new release is Everyday Brave: Living Courageously As a Woman of Faith available at Amazon, Christianbook.com, Barnes and Noble, and signed at author's website. She is also the author of Mentoring for All Seasons: Sharing Life Experiences and God's Faithfulness; Forsaken God? Remembering the Goodness of God Our Culture Has Forgotten; Dear God, Why Can't I Have a Baby?; Dear God They Say It's Cancer; Dear God, He's Home!; Praying for Your Prodigal Daughter; Face-to-Face Bible study Series; and Woman to Woman Mentoring: How to Start, Grow, & Maintain a Mentoring Ministry Resources. Janet is the founder of Woman to Woman Mentoring and About His Work Ministries. Visit Janet and sign up for her weekly blog and free online newsletter at womantowomanmentoring.com. Join Janet on Facebook, LinkedIn, Pinterest, Twitter, and Instagram.
When You Feel Stuck in Your Faith
Have you ever felt stuck in your faith? Like you can't seem to grow any deeper? Stand any stronger? Believe any better? I know I have.
Sometimes I feel like a trapeze artist who's stuck hanging over the vast expanse in a circus tent, wondering why I can't fly through the spiritual life with the greatest of ease like so many others seem to.
OK, let me back up. Have you ever watched a circus performer on a flying trapeze? An aerialist stands on a high platform while holding onto a tiny trapeze bar connected to a rope. She jumps off the perch and swings through the air. She swings out once, swings back above the platform, and swings out again.
It is usually during the peak of the third swing when the performer releases the bar mid-air and grabs hold of another bar or second performer swinging toward her. Once she grabs hold, the crowd remembers to breathe. Somersaults, backflips, and triple twists wow the crowd.
And each move requires the performer to let go of one bar and grab hold of another. If she refuses to let go of the first bar after she grabs the second, she'll be stuck hanging between the two platforms with hands clinging to both bars…stuck. Not the greatest show on earth.
Paul wrote to the Philippians about how to keep moving forward and not get stuck in our faith, "I press on to take hold of that for which Christ Jesus took hold of me" (Phil. 3:12, emphasis added). Another version expresses the verse this way: "I press on to lay hold of (grasp) and make my own, that for which Christ Jesus (the Messiah) has laid hold of me and made me His own" (AMPC).
When we take hold—grasp—and make our own all that Jesus had already taken hold of for us, we begin to experience life to the full—the faith we've always longed for. We get unstuck and move forward.
When we grasp and make our own what Jesus has already done for us, and what He has deposited in us, our lives look very different than the tepid faith of the average churchgoer.
I've discovered it's not enough to know the promises of God in my head. I've got to take hold of them with all the firmness of the trapeze artist grasping that second bar. At the same time, I've let go of anything that holds me back. That is the greatest show on earth. That is how the greatest faith on earth becomes a reality.
God's promises are not automatic. We must move from knowing the promise, to believing the promise, to taking hold of the promise through obedient action in order to make them a reality in our lives. Let me say that again: know the truth, believe the truth, act on the truth.
God told Joshua about the Promised Land, "I will give you every place where you set your foot" (Josh. 1:3). He and the Israelites had to "set their feet" to conquer the land; to grab hold of the promise that was theirs for the taking. They had to know it, believe it, and act on it.
God's power, provision, and purposes are for "whosoever will" (Mark 8:34 KJV). Will what? Will let go of all that holds them back and take hold of the promises that move them forward.
And when we learn how to do that, we will get unstuck from a mediocre faith and begin experiencing the bold believing, mountain moving, giant slaying faith that God intended all along.
What is one thing that you are having trouble letting go of that you know God has called you to release?
What is one promise of God that you know in your head but need to take hold of with your heart?
Click on "comment" and let's share. I bet you'll be amazed at how many women are struggling with the same issues you are! Let's encourage one another!
Lord, I'm tired of being stuck in my faith. I want to take hold of all that You have done for me and placed in me. Help me let go of everything that holds me hostage to a life that's less than You intended and take hold of a life that's more than I imaged. In Jesus' Name, Amen.
Let's get unstuck from mediocre faith and take hold of all that God has done for us and put in us! No more spiritual couch potato for me. I'm ready for the mountain moving, giant slaying, bold believing faith that God intended all along! In Take Hold of the Faith You Long For: Let Go, Move Forward, and Live Bold you'll see how to ignite your faith as never before.
Need prayer? Click here to post on the Prayer Wall.
© 2022 by Sharon Jaynes. All rights reserved.
women should be championed
Yeshua and the Woman
Today's inspiration comes from:
by Kathie Lee Gifford and Rabbi Jason Sobel
Rabbi Jason
As John the apostle wrote, Yeshua is the Word, and He dwelt among us. As He traveled about touching the lives of those around Him, He encountered both critics and followers. There are numerous accounts in the Gospels of how Yeshua changed lives and even raised the dead. One such story stands out as a throng of people surrounded Him. The incident must have had a significant influence to be recorded in three gospels: Matthew 9:20–22; Mark 5:24–34; and Luke 8:42–48.
Jairus, a leader in the synagogue, pushed his way through the crowd and threw himself at Yeshua's feet, begging Him to come heal his little daughter. Yeshua went with him, and the crowd followed. Scripture says the crowd was "pressing upon Him" (Mark 5:24). Watch what happened:
There was a woman with a blood flow for twelve years, who had suffered much under many doctors. She had spent all that she had without benefit; instead, she grew worse. When she heard about Yeshua, she came through the crowd from behind and touched His garment. For she kept saying, "If I touch even His clothes, I shall be healed."
Right away the blood flow stopped, and she felt in her body that she was healed from her disease. At once Yeshua, knowing in Himself that power had gone out from Him, turned around in the crowd and said, "Who touched My clothes?"
His disciples responded, "You see the crowd pressing upon You and you say, 'Who touched Me?'" But He kept looking around to see who had done this.
But the woman, scared and shaking, knowing what had happened to her, came and fell down before Him and told Him the whole truth. And He said to her, "Daughter, your faith has made you well. Go in shalom and be healed from your disease." — Mark 5:25–34
The woman with the flow would have been considered ritually unclean, which meant she could have no physical contact with family or friends. That the woman had lived in this state of ritual impurity, tumah in Hebrew law, indicated as well that her husband had not touched her lovingly or intimately for twelve long years. She would have been excluded from the social and spiritual life of Israel. One commentator wrote about this story, "[It] would be a doubtful scenario if Yeshua were not Torah-observant. He would not have been received into a group of Galilean synagogues in the role of a rabbi and a healer if he were not Torah-observant, at least by Galilean standards."1 Thus, it would have been socially and spiritually scandalous for an unclean woman to reach out and touch Yeshua. Still, this woman was in such a state of desperation that she risked doing the unthinkable.
The woman in this story also knew Scripture and recognized Yeshua as Messiah. Her awareness of Him most likely came from her study of the Torah and other biblical writings available at the time. Undoubtedly she had tried every possible cure and was suffering both physically and socially. After so many years of continual bleeding, humiliation and shame had become ingrained in her soul. Again, Leviticus 15:25–27 tells us that any such discharge rendered a woman ceremonially unclean. Despite this fact, her touch, incredibly, did not make Yeshua ritually unclean. She was healed the moment she touched His garment — both physically and spiritually.
Shame erased, she now knew her Savior personally.
We also can learn from Yeshua's response. In the middle of the pushing and shoving crowd, He stopped and paid attention to one person. He was with a synagogue official and could have easily ignored her. But He didn't. Once Yeshua felt her touch on His garment, He needed to find her. He needed to speak to her.
Yeshua stopped. And He always will when we come to Him.
There's also something special in Yeshua's approach to this woman —  and to all women for that matter. His interactions with women, inclusion of women, and treatment of women were a radical departure from the cultural norm of that day. The role of women in Yeshua's day was minimal. Customarily a woman's responsibility was to her family, which meant she primarily lived her life within her home's private sphere. This view is based in part on Psalm 45:13: "The royal daughter is all glorious within the palace" (nkjv). The rabbinic view on this verse holds that a woman's home is the place of her glory and the domain where she holds court as a wife and mother.
The Rambam, Rabbi Moses ben Maimon, commenting on this verse, underscored the traditional view of women's roles within Judaism when he wrote in the twelfth century, "Every women should go out to visit her parents… to perform acts of kindness for her friends, a wife is not to be imprisoned in her home, as if it were a dungeon… but it is a disgrace for a woman always to go into public places and main streets and a husband should restrain his wife from acting thus… For the essence of a wife's beauty is to be enthroned in the corner of her home, as it says, The complete glory of the princess is within."2
Yeshua's perspective on, interaction with, and treatment of women were radical for His day. Unlike other rabbis, He included them in His inner circle, not just as financial supporters but as students and disciples. He welcomed and interacted with respectable Jewish women and with those considered unholy and unclean, like women with the flow, prostitutes, and even Gentiles, like the Samaritan woman. And, as we've discussed earlier, women were among the primary supporters of Yeshua's ministry.
The first followers of Yeshua followed His example by including and empowering women as leaders in the church. Women such as Phoebe served as deacons (Romans 16:1) and others, like Junia, as apostles (Romans 16:7). The four daughters of Philip operated as prophetesses (Acts 21:9) and others, like Priscilla, as teachers and missionaries (Acts 18:26; Romans 16:3–4; 1 Corinthians 16:19).
Too often the church has relegated women to kids' ministry or helps and hospitality types of ministries. While these ministries are greatly needed, women should not be excluded from other kinds of ministry based on gender.
This idea of gender separation stands in direct opposition to the teaching and practice of Yeshua and the early church.
Instead women should be championed.
I believe women have a crucial role to play in the next move of God and the redemption of Israel. As it was at the beginning of the early Yeshua movement, so it will be in the end. Women played a foundational and essential role in New Testament times, and they will once again in our day as we approach the return of the Lord. All followers of the Messiah, especially men, have a responsibility to encourage and support women as they pursue the call of God at this critical time in history.
The Lord washed away the pain and shame of the woman with the blood issue (Mark 5:24–34), of the Samaritan woman (John 4:3–42) who'd had many broken relationships, and of the woman caught in adultery (John 8:1–11). Yeshua did not look down on them but instead met them where they were. He embodied the loving and compassionate heart of the Father and spoke words of healing over them. What Yeshua-Jesus did for them, He wants to do for you.
By the power of the Word, both living and written, you can find tremendous new hope and a future. Through the power of Yeshua-Jesus and the promise of His Word, He can not only heal you but make you whole. The good news is that you don't have to remain stuck. He came to set you free and bring order out of your chaos. When you place your faith in Yeshua-Jesus and order your life around Him and the Word of God, you can experience His living, delivering, glowing, ever overflowing, miraculous healing power. His death on that tree for you and me broke the power of the curse of the Fall so that God might bless you. Don't wait. Believe, receive — just come to Yeshua-Jesus, who is Jehovah Elohim in the flesh!
A Note from Kathie
The Bible records thirty-seven of Jesus' miracles. This is certainly a huge part of the reason thousands began to follow Him and listen to Him all over Israel. Many no doubt needed a personal miracle. Others were curious about this remarkable, young, and powerful teacher.
Many of the miracles were physical healings of the body — the ten lepers (Luke 17:11–19), the blind man (Mark 8:22–26), and the woman with the issue of blood (Luke 8:43–48), to name a few.
Others were healings of the mind — the demoniac (Matthew 8:28–34), Mary Magdalene (Luke 8:2), and others who were demon-possessed.
Still other miracles involved the healing of the soul — the woman caught in adultery (John 8:1–11), the late-night meeting with the Pharisee Nicodemus when Jesus told him he needed to be "born of the Spirit" (John 3:1–21), and the Samaritan woman (John 4).
And finally, the spectacular physical miracles — turning the water into wine (John 2:1–11) and feeding the thousands with a few fish and loaves of bread (Matthew 14:13–21).
There were many more, but my point is that Jesus worked miracles because He was God incarnate, and, even as He said,
All things are possible with God. — Mark 10:27 NIV
Excerpted with permission from The God of the Way by Kathie Lee Gifford and Rabbi Jason Sobel, copyright Kathie Lee Gifford and Rabbi Jason Sobel.
*
Your Turn
Jesus does not look at you as a lesser person due to your gender. Unlike the societal norms of His day, Jesus championed women, befriended women, relied on women, and treated women with compassion and tenderness. How does that change your perspective on Jesus? ~ Laurie McClure, Faith.Full
Share this devotion with someone who needs it today.
all is not lost – you will get through this!
The Fruit of Suffering and Grief
Today's inspiration comes from:
by Henry Cloud & John Townsend
Peter: The Reluctant Sufferer
I was talking to a group of about a hundred experienced pastors and church-growth leaders in a training seminar. The topic for the day was how to help people grow spiritually in ways that affect real life. I began by giving them a hypothetical problem to solve.
"If you had to arm your parishioners with protection from sin, how would you do it? What do you think would best equip them to not act out sinful patterns in their lives?"
Hands went up. "I would teach them to pray." "I would teach them to stay in the Word." "Fellowship." "Not placing themselves in temptation." "Getting lots of support." "Those are all good," I said. "Those are very important aspects of spiritual growth and becoming strong. But there is one aspect of spiritual growth that is particularly stated to be 'armor' against sin. Let me read it to you. It is from 1 Peter 4:1-2:
Since Christ suffered in His body, arm yourselves also with the same attitude, because he who suffers in the body is done with sin. As a result, they do not live the rest of their earthly lives for evil human desires, but rather for the will of God.' What the Bible says is that having an attitude of embracing suffering will protect against sin. Let me tell you how that works.
What I told them was the story of Peter, the reluctant sufferer.
When Jesus said that He was going to suffer and die, it was Peter who told Him there was no need for that (Matthew 16:21-22). Jesus promptly told him, "Get behind Me, Satan! You are a stumbling block to Me; you do not have in mind the concerns of God, but merely human concerns" (Matthew 16:23).
Jesus did not stop there.
If anyone would come after Me, he must deny himself, and take up his cross and follow Me. For whoever wishes to save his life will lose it; but whoever loses his life for My sake will find it. — Matthew 16:24-25 NASB
Right in the midst of Peter's attempt to get Jesus to avoid the suffering he came to do, Jesus says that we must instead pick up our cross and die. Think of what this means in terms of growth.
Dan had tried for years to "save himself." Depending on his wit and abilities, he thought, would get him through and offer healing and salvation for life. Instead, Dan's attempts to avoid his pain promoted the growth of the cancers eating away at his soul, his career, and his marriage. And he was close to losing it all.
When Dan decided to pick up his cross and follow Jesus, he "learned obedience from what he suffered" (Hebrews 5:8). As he faced his cross and the character patterns that needed to die, he found life as he had never known it before. He experienced salvation from his sin.
This is exactly what Peter found out. The same Peter who thought suffering and death should not be included in the plan later came to see suffering as armor! He came to see suffering as protection against sin. He came to see that if we go through the suffering we need to go through, then we are "done with sin" (or at least the sin that had to do with that particular growth step).
Picking Up the Cross
When Peter tried to get Jesus to forgo suffering, Jesus told us two things. One is that each person will have to pick up his cross; the other is that if a person tries to save himself, he will lose, but if he loses himself for Jesus' sake, he will gain his life. We have to identify with that cross. We have to be obedient to the suffering that will bring about holiness. We have to give up our own defensive and offensive attempts to save ourselves.
This is a very real part of how people grow.
Grief: God's Cure for What Isn't Right
Grief is the toughest pain we have to deal with.
It is not the worst human experience (because it leads to resolution), but it is the most difficult for us to enter into voluntarily, which is the only way to get into it. The rest of our human experience just happens "to us." Hurt, injury, anxiety, alienation, and failure all break through, and we suffer. Grief does not "break through." It is something we enter into.
But its voluntary nature is not the only thing that sets grief apart from other kinds of suffering. The other difference is that grief is the one that heals all the others. It is the most important pain there is. This is why God calls us to enter into it voluntarily. It heals. It restores. It changes things that have gone bad.
Why is that? Why is it the "pain that heals"? Because grief is God's way of our getting finished with the bad stuff of life. It is the process by which we "let it go." And because of that, it becomes the process by which we can be available for new, good things.
The soul is designed to finish things. Just as a computer is programmed to run a particular path, so our soul is designed to go down the path of grief. Therefore, the Bible tells us:
Be sad, and your heart can be made happy. Cry it out, and it will get out. It will be over.
The emotional investment in whatever was lost is being given up. We are letting go of what cannot be. Reality and our heart, mind, and soul have all come together. Tears are shed, and after many, many tears, we let go. "I will never have it, so I will let go of the wish." And like a leaf falling into a stream, it goes away. Then the heart is available for new things: new desires, new attachments, new hope, new energy, and everything that springtime brings. Winter has past, and it is the time for sowing new seeds of life.
We also bring to the new year the learning and understanding and experience that we learned in the old. Whether good or bad, what was lost was an experience, and from it we take understanding and wisdom for the rest of life. The process is complete, the person has grown, and the past is now the past and is not affecting the present, except in greater wisdom or the pleasant memories of a loved one who has passed on. The death experience has given way to the resurrection of a new life.
If Grief Is So Good for Us, Why Don't We Grieve?
If grief is the answer to so many of life's problems, why don't we just do it? If a sad face can make a heart happy, as Solomon wrote, why don't we have "sadness parties"? Well, we do. They are called funerals. They are gatherings where we can be sad and begin to process our grief. Funerals were a regular part of God's family practices with the children of Israel, and we have continued that practice, although we have limited funerals severely. The phrase "time of mourning" is one that appears several times in Scripture. The Israelites saw it as the right thing to do. And Solomon says, there is a time "to weep and a time to laugh; a time to mourn and a time to dance" (Ecclesiastes 3:4).
We usually hold funerals only when someone dies, but we also need to grieve other things. The problem is that we don't often see those experiences as losses. So we stay in denial or the protest and bargaining phase for a long time, robbing ourselves of a new life.
Another important reason people cannot grieve the way they need to is that they lack resources. In short, grief is a letting-down and a letting-go. And we cannot let down and let go if we are not being held up. If there is not enough love to sustain us, both inside and out, then we cannot let go of anything, even something bad.
This is the answer to the age-old question that people ask every day: "Why doesn't he just get over it?" You don't throw away even rotten food in a famine. But if a new truck of food shows up, you can let go of the stuff that has died.
I wish that I had understood this process when I was younger. When I lost my dream of playing golf, I tried to find a new life without grieving for the old. But until I found the God who designed grief, I did not have losses — I was lost. Then, when I found the support and structure that God and his Body gave me, I could finally have losses. I could process them, and then I was found.
So in your own life and the lives of the people you help, grief may be the answer to your rut. You may be denying a reality lost long ago. You may be protesting something that will never come true. Maybe it is time to give it up. Maybe it is time for you to mourn so that your heart can be made happy again.
The Psalmist was right when he said,
Weeping may stay for the night, but rejoicing comes in the morning. — Psalm 30:5
The Bible affirms it and commands it, and science proves it to be true. There really is such a thing as "good grief."
~ Henry Cloud
Excerpted with permission from Growth Has No Boundaries by Dr. Henry Cloud and Dr. John Townsend, copyright Dr. Henry Cloud and John Townsend.
* * *
Your Turn
Are you grieving the losses of this season? Maybe it's a plan you had that now is shut down along with everything else. Or a job, a wedding, a hope. You're in suffering. But, all is not lost. We will get through this. Rejoicing will come and we will have grown in Christ through it. Hang in, friends! Come share your thoughts on growth and suffering. We want to hear from you!
Words of Encouragement
Father, Thank You for the opportunities You give me every day to make a difference in other people's lives. Help me recognize that every time my sphere of influence changes, I have a new opportunity to point the way to You or sow seeds that may take root in someone's life. In Jesus' name. Amen.