JOY IN THE MORNING
Religion that God our Father accepts as pure and faultless is this: to look after orphans and widows in their distress and to keep oneself from being polluted by the world. James 1:27
God's love compels us to feed the hungry, empower the poor, defend the weak and help those who are suffering. When we do these things, it includes encouraging and strengthening those persecuted for their faith in Christ. The Church has often led the way in education and medical services in developing countries until governments or other local agencies take over.
Brother Andrew says that giving humanitarian aid is a picture of Jesus knocking at the door of our hearts (our lives) in Revelation chapter three. The doors of many hearts in the church are closed to acts of mercy and love in action. Therefore, Jesus stands knocking at the door of our hearts asking that we open that door and let Him in. His coming into our lives enables us to do acts of love.
"They killed my husband before my very own eyes. As if that wasn't enough, they destroyed everything by burning down our house including my dear husband's workshop." These were the words of Esther, the widow whose husband was killed by jihadists in Nigeria in January 2010.
For the mother of seven, life became unbearable. The house that her children called home no longer existed and the daunting absence of an income was an inevitable reality. To worsen their circumstances, the in-laws abandoned Esther and her children. Surrounded by walls of a room too small for eight people, depression threatened to overshadow her and Esther cried night and day, asking God for a way out.
She truly needed a shoulder to lean on. A friend told us her story and from there Open Doors provided financial support for this family. As a result the family was able to move into an apartment in a Christian area, with enough room for everyone. The new home lent enough space for Esther to even start working from home. She is a tailor by profession and hopes to rent a shop in the near future.
Esther thought it wise to take some of the money and start a vegetable garden on a small scale. The idea is to feed her family and at the same time generate an income from it. She is confident that her vegetable business will grow to the point where she will be able to send the children to school.
"If Open Doors had not come to my aid," Esther concluded with tears, "what would have become of me and my children? For all I know, we all would have been dead, either by the hands of Jihadists or hunger. As for my husband's killers—though it's been difficult—through your prayers and encouragement I've been able to forgive them."
RESPONSE: Today I will live in awareness of those around me needing help and respond appropriately.
PRAYER: Lord, give me Your compassion for people in need. May I be an agent of Your love today.
"I have told you all this so that you may have peace in me. Here on earth you will have many trials and sorrows. But take heart, because I have overcome the world." John 16:33 (NLT)
By the time I returned home from traveling on business, I could feel the weight of stress and anxiety gripping my heart.
During my six-hour road trip, I had made the mistake of tuning in to radio news channels rather than music to keep me occupied and awake. Countless news stories, one after the other, each personified the brokenness of our world. Stories of abuse, mass shootings, disaster, political corruption, pandemics, business closings, people hurting, and more fell upon my heart and mind like an avalanche of heavy rocks.
This overdose of negative news, on top of the already stressful situations I was dealing with in my own life, left my head spinning with anxiety-filled thoughts and emotions. I wasn't surprised when I felt a tightness forming in my chest and an ache in my stomach — a sure sign the toxicity of stress was threatening to squirm its way into my spirit. Yet again.
A few years earlier, I had experienced the dangerous toll that a stressed-out, anxiety-riddled lifestyle takes on our minds and bodies. Therefore, I knew I needed to grab the reins of my thoughts and emotions and steer them in a different direction to intentionally focus on the peace available through Jesus instead.
This gift of peace, which is our only rescue from toxic stress, can be summed up in one verse, John 16:33: "I have told you all this so that you may have peace in me. Here on earth you will have many trials and sorrows. But take heart, because I have overcome the world."
In John 16, Jesus is warning His disciples that life is about to get stressful. He encourages them not to abandon their faith and to remember He will always be with them. Jesus was trying to explain His upcoming crucifixion and assure them that, although He would be leaving them, He would also be returning. But the disciples were confused and concerned.
So, in verse 33, He reassures them that, no matter what happens in their earthly life, they can always remain peaceful in Him.
Just like the disciples, we, too, can quickly allow the uncertainties and troubles of life to steal God's peace from our hearts, setting ourselves on a path to chronic stress and anxiety, which is unhealthy for us mentally, emotionally and even physically. Despite the fact that the word "stress" is not mentioned in the Bible, Jesus addressed it nonetheless.
He referred to this disease of stress consistently through synonyms such as anxiety, worry, troubles, fears, burdens, anguish, dismay, strain, trials, tribulations and adversity, just to name a few. Jesus spoke of heartache, fears, frustrations and betrayal — the sadness of deceit, the pull of temptation, and the devastation of sin. He tells of difficult circumstances taking place in governments, churches, relationships, marriages, families, communities and the world as a whole. But Jesus also voices encouragement for dealing with the stressors of life.
Despite the differences between biblical times and the 21st century, the presence of stress and our need for Jesus is the same. Jesus understood life would always be stressful, and His promise of peace is applicable no matter what century we live in. His Word is our only source of true, lasting peace and relief when we feel stressed out, depleted and stretched too thin.
Maybe you have tried every stress relief tactic known to humankind, to no avail. That's because none of the stress management options of our world can hold a candle to the real and permanent stress relief found only in Jesus.
If you have been searching for a peace and serenity that seems completely out of reach, maybe you have simply been searching in all the wrong places. Stress is an outward indication of an inner situation — a situation of a heart that needs the peace of Jesus.
Dear Jesus, I desperately need Your peace in the midst of today's chaotic times and my own personal stressors that I am facing. Fill me with a peace that surpasses all understanding. In Jesus' Name, Amen.
OUR FAVORITE THINGS
If you've been stressed out with anxiety lately, Tracie Miles' new book, Stress-Less Living: God-Centered Solutions When You're Stretched Too Thin, could be exactly what you need to put your heart and mind at ease. And it releases TODAY! Order your copy and receive a FREE Stress-Less Living Companion Journal!
ENGAGE
Need a detox from your stress to start feeling peaceful despite your less-than-peaceful circumstances? Visit Tracie's blog for five tips on claiming peace over panic, and enter to win a copy of Stress-Less Living!
FOR DEEPER STUDY
Psalm 29:11, "The LORD gives his people strength. The LORD blesses them with peace." (NLT)
Philippians 4:6-7, "do not be anxious about anything, but in everything by prayer and supplication with thanksgiving let your requests be made known to God. And the peace of God, which surpasses all understanding, will guard your hearts and your minds in Christ Jesus." (ESV)
In what situations have you allowed the enemy to steal your peace? What do you need to do to regain God's peace today and face these challenges in His strength? We'd love to hear; share with us in the comments!
© 2021 by Tracie Miles. All rights reserved.Proverbs 31 Ministries
PO Box 3189
Matthews, NC 28106
www.Proverbs31.org
Promise #236
Promise #236:
I am pleased when you share with others.
Hebrews 13:16 (WEB)
But don't forget to be doing good and sharing,
for with such sacrifices God is well pleased.
When our children were younger, it always grieved my heart when they didn't get along. I didn't like having to be a referee at the dinner table or to break up arguments in the backyard. As a father, I wanted my children to love each other, to live in harmony, share nicely and be kind to one another.
I really don't think our Heavenly Father is any different. In this passage of Scripture, the writer of Hebrews reminds us not to forget to do good and share with others, because these are the things that make God happy.
In a world with many Christian denominations, I think God's kids have a tendency to major on the minors in our Christian walk rather than focusing on the things that really touch His heart. The sacrifices in every day life that make Him smile are simply the good things we do for others.
I want to keep this in mind today as I go about my daily routine, because I want to make my Dad smile. How about you?
Love God And Love Others Well 
Within Reach

"I was shown mercy so that in me, the worst of sinners, Christ Jesus might display his immense patience." — 1Timothy 1:16

Many pastors and other church leaders struggle with feeling as though they can't be themselves in public because others see them as spiritually superior — simply because of their position.  In fact, many people believe that church leaders enjoy a relationship with God they themselves could never achieve. 
After all, God loves preachers more than He loves regular people, right?

Wrong.

No one has any more access to God than you do!  The same saint — Paul — who was "caught up to paradise and heard inexpressible things" (2 Corinthians 12:4) also called himself the worst of sinners (1 Timothy 1:15).  You, too, can have as much God as you want.  Resist the notion that only leaders can truly win God's love and favor.  The deep things of God are within reach of every Christian, including you.  He's your Teacher and Guide, the Revealer of Truth, who loves and delights in you.   You just need to be willing to go where He leads.

Lord, I thank You for loving me just as much as You love all Your other children.  With You, there are no favorites.  Amen.

Back to School 2021: 5 P's to Pray For

Back to School 2021: 5 "P's" to Pray For
By Maggie Meadows Cooper
As I sent my babies off today, five things were on my mind and in my prayers. I want to share them in hopes that they will give you some encouragement, reassurance, and direction in your own prayers as you lift your families up as well. The scripture references (NLT unless stated otherwise) would be great to post around your home as reminders of the One who is holding us all during this time.
Five things to pray for this school year:
1. Provision.
There are so many needs right now: increased materials like extra cleaning supplies, masks, sanitizer, lanyards, and technology. Custodians to keep our buildings safer during this time. Heightened demand for substitutes, should large numbers of teachers get sick. Childcare needs for parents and others (as well as other practical things). But more pressing is the need for the Lord to provide us with the three remaining things on my list. And at first glance, it can all feel overwhelming….to us. But not to Him.
Not long ago, I heard a sermon at Elevation church and loved this quote: "God is not only the Provider…He IS the Provision." I think we so often forget that. You see, it's not really the items on our list that can fulfill our longings…as much as the One who does the filling. Don't mistake that. Look for Jesus in the midst of your struggles, my sweet friends, and He will meet your needs…sometimes in ways you never imagined.
Verses to Memorize about God's Provision:
"And God will generously provide all you need. Then you will always have everything you need and plenty left over to share with others." – 2 Corinthians 9:8
"For life is more than food, and the body more than clothes. Consider the ravens: They do not sow or reap, they have no storeroom or barn; yet God feeds them. And how much more valuable you are than birds! Who of you by worrying can add a single hour to your life?" – Luke 12:23-25
"Which of you, if your son asks for bread, will give him a stone? Or if he asks for a fish, will give him a snake? If you, then, though you are evil, know how to give good gifts to your children, how much more will your Father in heaven give good gifts to those who ask him!" – Matthew 7:9-11
Other verses: Hebrews 13:5, 2 Peter 1:3, Job 38:41, Luke 12:7, Matt. 6:33, Romans 8:32, Psalm 132:15
2. Protection.
While this is always on my list, I know it is on people's minds more than ever. And while the obvious need is for protection from sickness, let's not forget to come before the Lord asking for protection of our babies' hearts and minds from the things of this world. Through technology, television, music, social media, and yes, some classmates in their schools, they are bombarded with things that are not God's best for them. They face choices, sometimes multiple times a day, that many of us never had to. And in those moments, they will decide to choose God's way…or the world's. As parents, we must stand in the gap and cover them with our prayers because though we can't always be with them, the Lord can, and will.
Verses to Memorize about God's Protection:
"Be strong and courageous. Do not be afraid or terrified because of them, for the Lord your God goes with you; he will never leave you nor forsake you." Deuteronomy 31:6
"Don't be afraid, for I am with you. Don't be discouraged, for I am your God. I will strengthen you and help you. I will hold you up with my victorious right hand." Isaiah 41:10
"I lift up my eyes to the mountains—where does my help come from? My help comes from the Lord, the Maker of heaven and earth. He will not let your foot slip—he who watches over you will not slumber, indeed, he who watches over Israel will neither slumber nor sleep. The Lord watches over you—the Lord is your shade at your right hand; the sun will not harm you by day, nor the moon by night. The Lord will keep you from all harm—he will watch over your life; the Lord will watch over your coming and going both now and forevermore." Psalm 121
Other verses: Psalm 91, Psalm 34:19, Psalm 46:1, Psalm 138:7, John 10:29
3. Presence.
Y'all, some people will tell you God is everywhere. And He is. But scripture makes it clear that we have the choice to ask for His presence or not. We have the privilege of being able to invite Him into our lives or not. And I don't want there to be any doubt that I want the Lord surrounding my babies, their classmates, their teachers, and our schools as a whole. So, although it is true that He is with us in general, don't take for granted the opportunity you have to boldly call on His name on behalf of your babies this year.
Verses to Memorize about God's Presence:
"You make known to me the path of life; you will fill me with joy in your presence, with eternal pleasures at your right hand." Psalm 16:11 NIV
"The LORD is close to all who call on him, yes, to all who call on him in truth." Psalm 145:18
"Be still in the presence of the LORD, and wait patiently for him to act. Don't worry about evil people who prosper or fret about their wicked schemes." Psalm 37:7
"From one man he created all the nations throughout the whole earth. He decided beforehand when they should rise and fall, and he determined their boundaries. His purpose was for the nations to seek after God and perhaps feel their way toward him and find him—though he is not far from any one of us." Acts 17:26-27
"My heart has heard you say, "Come and talk with me." And my heart responds, "LORD, I am coming." Psalm 27:8
Other verses: Psalm 139:5, Acts 3:20-21, Zephaniah 3:17
4. Peace.
I was watching Miss Congeniality recently and giggled when the girls were asked what the world needed most. "World peace" was the answer from every contestant. It seems like the cliche answer, but it is what we all long for right? That ability to turn on the news and see everyone loving each other and being kind. No war, no riots, no sickness or earthquakes or death? But that's not what this world has to offer, y'all.
The beautiful truth is that through Jesus we can have peace even in the midst of these things, though. We don't have to earn it or hunt for it or hope for a lucky break. We just have to surrender our broken lives to the One who loves us most. To come before Him and ask Him, not to change our circumstances, but to change our hearts and perspective in the midst of those circumstances.
I challenge us all to pray not only for peace in the hearts of our own babies, but for their teachers, administrators, custodians, lunch staff, bus drivers, nurses, and all support staff who are caring for them during this time. For a blanket of peace-a calming presence-to guard their hearts and minds and facilities. For fear to have no reign there in Jesus' name. Amen.
Verses to Memorize about God's Peace:
"I have told you all this so that you may have peace in me. Here on earth you will have many trials and sorrows. But take heart, because I have overcome the world." John 16:33
"Now may the Lord of peace himself give you his peace at all times and in every situation. The Lord be with you all." 2 Thessalonians 3:16
"I am leaving you with a gift—peace of mind and heart. And the peace I give is a gift the world cannot give. So don't be troubled or afraid." John 14:27
Other verses: Psalm 27:8, Psalm 46:10, Jeremiah 17:7-8, Hebrews 12:14, Philippians 4:6-7, 1 Peter 5:7, Romans 12:18
5. Passion.
This one is the hardest, I think. And you may not want to pray it because it requires you to put yourself out there. But y'all, our world needs Jesus. Not just a little bit, but wrapped up, covered from head to toe, drenched in Jesus. And this is the prime opportunity for you and your babies to share Him and all that He's doing in your life with others. When people are afraid and looking for hope, they are more willing to listen. And right now, things look very bleak to those who are lost.https://31f789c2d1ca5cdffa05fb2308444b28.safeframe.googlesyndication.com/safeframe/1-0-38/html/container.html
So pray! Pray that you and your babies would have the courage to speak up. To lend a hand. To share, not necessarily on social media or on a grand stage, but person to person, the provision and the protection and the presence and the peace and the hope that Jesus brings to your life. That your heart would be so filled with passion for the Lord and His Word that it would seep out all over the place- that it couldn't be contained! We are all supposed to be ready to give an answer for the hope that we have…and this year may be your moment.
Verses to Memorize about being Passionate for God:
"But in your hearts revere Christ as Lord. Always be prepared to give an answer to everyone who asks you to give the reason for the hope that you have. But do this with gentleness and respect," 1 Peter 3:15
"Give thanks to the LORD and proclaim his greatness. Let the whole world know what he has done." Psalm 105:1
"But we continue to preach because we have the same kind of faith the Psalmist had when he said, "I believed in God, so I spoke." 2 Corinthians 4:13
"Devote yourselves to prayer with an alert mind and a thankful heart. Pray for us too, that God will give us many opportunities to speak out about His mysterious plan concerning Christ…Pray that I will proclaim this message as clearly as I should." Colossians 4:2-4
Other verses: Colossians 4:5-6, Deuteronomy 6:4-9
A Prayer for the Start of the School Year:
Dear Jesus,https://31f789c2d1ca5cdffa05fb2308444b28.safeframe.googlesyndication.com/safeframe/1-0-38/html/container.html
There are so many unknowns about this school year and my heart is weary. But Lord, I know that you are good. That you are able. And that you are the same yesterday, today, and forever, and I can trust you. I lay my babies, their teachers, classmates, and school staff at your feet. I ask you to provide for all of the needs this school year, even those not yet seen. To protect their hearts and minds and bodies from things that could harm them or pull them away from You. I ask You to fill their school buildings from top to bottom, front to back, side to side, and all around, so that not one ounce of that space isn't covered in your presence. I ask for the peace that only you can give to rule in the hearts and minds of every person involved in this school year. That fear and worry and anxiety would be cast out in Jesus' name and instead be replaced with hope and faith and Truth. And Lord, give me the courage and the passion to share you and the hope that you have with others. Thank you for all you have done and all you are going to do!
In Your Mighty Name,
Amen
This article first appeared on thelittlemoments.org. Used with permission.
---
Maggie Meadows Cooper is a wife, mom, educator, author, and blogger with a longing for women to grow a heart for Jesus and others. She is the author of the children's book "Bumper" and blogs at The Little Moments about what the Lord is teaching her through her children and everyday life. She contributes to Blogs by Christian Women, Devotional Diva, She Disciples, and Connecting Ministries. An educator with a M.Ed. in Early Childhood Education from Auburn University (War Eagle!), she has twenty years experience working with young children. She loves all things chocolate, real Coca-Cola, and lives with her husband, three children, and two rambunctious dogs in Opelika, Alabama.
For More Great Resources for Women, Visit iBelieve's Faith Channel.

Listen to Our FREE New Parenting Podcast! Christian Parent/Crazy World with Catherine Segars is now available on LifeAudio.com. +

What Is the Unholy Trinity in the End Times, and How to Watch for It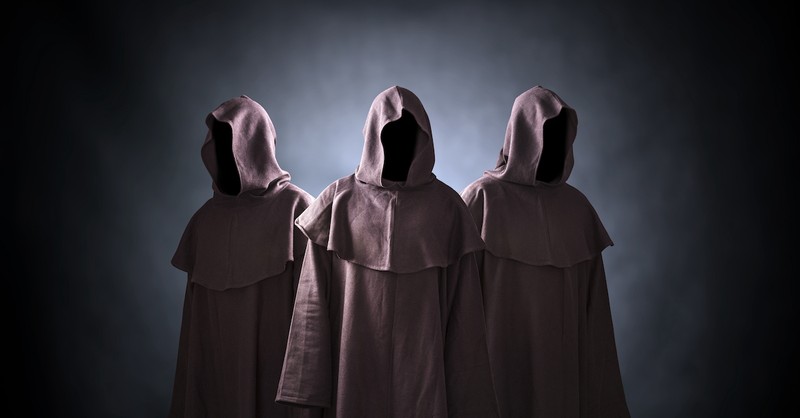 We're all familiar with the Holy Trinity: Father, Son, and Holy Ghost. But did you know an evil trinity of Satan's own design shows up in the end times? It should come as no surprise to us that Satan steals from God's original work. Satan never creates anything. He only twists what already exists. For instance, let's take a look at sex. God made this as a holy gift to be enjoyed in a monogamous marriage between a consenting husband and wife. But Satan has taken sex and perverted it, twisted it into pornography, sex before marriage, and so many other iterations of sin.
Apply the same principle to the unholy trinity. So who is the unholy trinity—in other words, what three parts make up this evil entity? What are the characteristics of the unholy trinity? And how will we know we've encountered this during the end times?
What Is the Unholy Trinity in the Bible?
Revelation 12 and 13 give us a clear depiction of this entity that shows up in the Last Days. Instead of the Father, Son, and Holy Ghost, we have, as GotQuestions describes, Satan, the antichrist, and the false prophet.
Let's break down each of these entities and the role they play in the end times.
Satan: We probably know the most about this section of the unholy trinity. Satan, once known as Lucifer, once lived in heaven with the other angels. Pride overtook him, and he managed to recruit one-third of heaven to follow him in his self-worship (Revelation 12:4). God cast out Satan and his demons from heaven. They await an eternal fate in the fiery lake at the end of Revelation. Satan, knowing this, hopes to drag as many people as possible with him to eternal damnation. He started by bringing sin into the world with Adam and Eve (Genesis 3) and will stop at nothing until his reign ends.
Antichrist: We've likely had a Christian tell us they know who the antichrist is. They tend to point to political leaders or leaders who have a significant amount of power. In truth, we probably haven't encountered him or her yet, or at least, they haven't made themselves known to be this figure who wreaks havoc in Revelation. How do we know this? Well someone needs to meet a certain amount of qualifications.
1) He/She needs to have major sway over the populace to the point where they are wooed by/love this figure (Revelation 13:3)
2) This figure needs a monumental amount of power over a one-world government, where they have control over religion, currency, and calendars (Revelation 13:1)
3) This figure needs to bring about a Roman revival and be vehemently anti-God and anti-Christian (Revelation 13:1)
There are many more characteristics, but we have yet to encounter a world leader who meets all of the criteria. Those who exercise discernment and who follow Christ will know when the antichrist steps onto the scene.
False Prophet: There are many "false prophets" today and throughout all time, but this one, in particular, performs "miracles" via demonic powers (Revelation 19:20). The false prophet will be in cahoots with the first beast (antichrist) and will lead many astray. Via the signs and wonders the false prophet performs, he or she will convince many to take on the Mark of the Beast. He or she will use the power of the tongue to sway many from barring themselves from heaven. After all, if someone takes on the Mark of the Beast, they prevent themselves from entering heaven. The false prophet will convince everyone to worship the antichrist.
Now that we have a grasp of each of the members of the unholy trinity, let's talk about their role in the end times.
What Will the Unholy Trinity Do in the End Times?
We've hinted in the above paragraphs about what will take place. The antichrist, via the powers of Satan, will rise to power. And the false prophet will woo others to follow and worship him.
Here is a list of some of the things the unholy trinity will do in the End Times.
– The Prophet will give authority to the Beast, who will be worshipped by all people (Revelation 13)
– The Beast will exercise worldwide power for a short period of time. Most Christians say seven years (Revelation 13)
– The antichrist will wage war against God's saints—persecuting and killing many Christians (Revelation 13)
– The False Prophet will continue to do demonic "miraculous" signs, including healing a fatal wound on the first beast (Revelation 13)
– The False Prophet commands the people to create an idolatrous image of the antichrist to worship it (Revelation 13)
– The Beasts will force all to take on the Mark of the Beast, which is the number 666. Anyone who does not take on the mark will not be allowed to purchase anything from food to homes (Revelation 13)
The unholy trinity will do far more in the End Times. But what's important to know is that their power will not last forever, that God will pour out his wrath to avenge the saints who were persecuted and slain, and that sometime before or after the seven years of Tribulation, God will rescue his saints and step onto the scene.
How Can We Recognize the Unholy Trinity?
To be honest, we will know. At least, if we are in the Word daily, listen to the voice of God often, we will know when a false shepherd enters the flock. As we approach the Last Days, many candidates seem viable for the various parts of the unholy trinity. We may have encountered people who use false, wooing words to get people to fall away from the church and to worship something else. Many world leaders seem like they've vying for the position of the antichrist.
But until the world leader quite literally rules the world, we have a little more time before the antichrist steps onto the scene.
Remember, that before these events can take place, the Gospel needs to be spread to every tribe and nation. Although we're close, we haven't quite reached that goal yet. We also would need to be under a one-world government before we can make a clear distinction about the identity of the antichrist. This means being under one currency, one rule, etc. Although some politicians have made moves to strive toward one currency for the whole world, we haven't gotten there quite yet.
Finally, the antichrist has to be vehemently non-Christian. He makes war against the saints of God, after all. Although many leaders have shown non-Christian ideals and some abhorrence to religion, no one has quite matched the criteria above. They tend to be more subtle with their anger against Christians, rather than outright blasphemous.
Faithful Christians should and will be able to recognize the antichrist and the other members of the unholy trinity in the End Times. Although the final days haven't approached yet, we can prepare ourselves for when they do. Make sure to continuously be watchful and vigilant, for Satan prowls like a roaring lion. Those who do not spend time with the Lord or in the Word could fall prey to his schemes as we begin to reach the events in Revelation.
Photo credit: ©GettyImages/sqback

---
Hope Bolinger is an editor at Salem, a multi-published novelist, and a graduate of Taylor University's professional writing program. More than 1,100 of her works have been featured in various publications ranging from Writer's Digest to Keys for Kids. She has worked for various publishing companies, magazines, newspapers, and literary agencies and has edited the work of authors such as Jerry B. Jenkins and Michelle Medlock Adams. Her modern-day Daniel trilogy released its first two installments with IlluminateYA, and the final one, Vision, releases in August of 2021. She is also the co-author of the Dear Hero duology, which was published by INtense Publications. And her inspirational adult romance Picture Imperfect releases in November of 2021. Find out more about her at her website.
4 Steps to Believing the Truth about Who You Are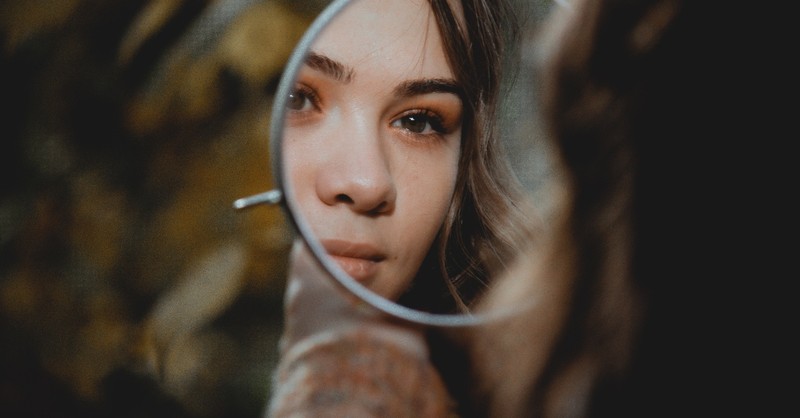 I was in the sixth grade when I first ventured into the House of Mirrors at my hometown county fair—a mere 12 years old. For hours we gave cash to shady carnival characters in hopes of winning a stuffed purple polka-dotted snake, an oversized tie-dyed teddy bear, or a cheesy piece of jewelry we'd never wear. Personally, I stuck with Pickup Ducks—a sure win. But of all the sideshows at the carnival, it was the House of Mirrors that captured my attention.
We walked through maze-like halls, giggling at the distorted images of ourselves. I looked at the various versions of me and tried to decide which one I liked best. But deep inside, in a place no one knew existed, I was in search of another version of me. I did not like the one I knew best.
Living in a House of Mirrors
Through the years, I've realized men and women all around the world have grown up with a distorted view of who they really are. They look into the mirror and see words that don't match up with the truth about who God created them to be.
They look into the mirror of value and see the word worthless.
They look into the mirror of success and see the word failure.
They look into the mirror of intelligence and see the word stupid.
They look into the mirror of competence and see the word inadequate.
They look into the mirror of acceptance and see the word rejected.
They look into the mirror of comparison and see the word inferior.
They look into the mirror of performance and see the words not good enough.
They look into the mirror of sufficiency and see the words not enough…period.
Many live in a house of mirrors, believing distorted interpretations of who they are—and the devil polishes that mirror of deception every day to keep it shiny.
I know the House of Mirrors well. I grew up there. Lived there for years. For decades, feelings of inferiority, insecurity, and inadequacy held me captive to a "less than" life. I looked like I had it all together on the outside, but on the inside, I was a cowering little girl hiding in the farthest corner of the playground, hoping no one would notice my reluctance to join in.
You might expect me to say, "But then I met Jesus and all my insecurities miraculously disappeared." Oh, I wish that were the case, but that little insecure, lost girl grew up to become an insecure Christian woman.
Words from childhood echoed in my head. "You can't do anything right." "Why can't you be smart like your brother?" "You're so ugly." "You did a terrible job. Go back and do it again." When I heard, "What's wrong with you?" I remember thinking, I don't know, but something is.
Photo Credit: © Unsplash/elisa-ph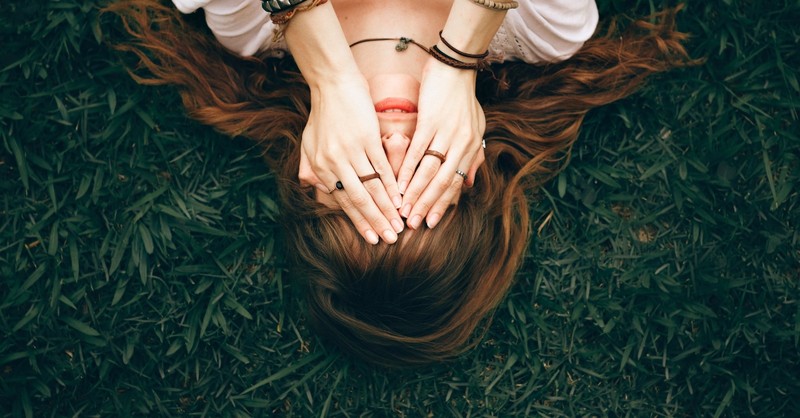 Filtering Life through the Voice of Insecurity
The strands of inferiority, insecurity, and inadequacy began to weave an invisible yet indelible grid system over my mind. Every thought I had, every comment by other people, and every social interaction had to filter through that sieve of deficiency before it was interpreted by my little-girl mind. By the time I was a 12-year-old, that filter was cemented firmly in place. I was a scared and scarred little girl who kept her mouth shut by day and her eyes squeezed closed by night.
But God! When I was 14 I accepted Christ through the influence of my best friend's mom. At that point, I knew I was going to heaven when I left this earth, but those negative words were still seared into my mind.
What I read in the Bible about how God saw me and what I thought about how I saw me didn't line up. I had a choice to make. Was I going to believe God told the truth or not?
I tried to learn the verses and cooperate with the Holy Spirit to change the way I thought about myself, but it was a struggle…a battle. So I came up with a battle plan of 4 steps to defeat the devil's lies and replace them with God's truth…thus reprogramming my mind. Let's look at those today.
Step One: Realize the Enemy's True Identity
The first step in the battle for your thought life, no matter what the struggle may be, is to realize the enemy's true identity. He shows up in Genesis 3 and weaves his lies throughout Scripture.
Jesus called him "father of lies" (John 8:44 NLT). Paul referred to him as the the prince of the power of the air (Ephesians 2:2). In the book of Revelation (KJV), John called him "the devil" (12:9), "the accuser of our brethren" (12:10), and "the great dragon" (12:9). No matter what you choose to call him, the deceiver slithered into mankind's perfect world in the garden, selling his bag of lies.
Satan does not give up on you when you become a Christian. He doesn't throw up his hands and say, "Oh well, I lost that one. I guess I'll move on to someone else."
Quite the contrary. He knows who you are, what you have, and where you are as a child of God. He knows you are chosen, accepted, adopted, appointed, valued, justified, reconciled, redeemed, righteous, free from condemnation, holy, sealed, complete, and completely forgiven. His mission is to keep you from believing it. And he uses the same manipulative craftiness he used in the garden—lies.
The Bible says we have two other enemies that war against our spiritual selves: the world and the flesh. The "world" has several meanings in the Bible, but when referring to it as any enemy force, it means the world's values and mores as organized without God.
Like the word "world," the word "flesh" also has various meanings in the Bible, and when mentioned as a negative force in the believer's life, it means our sinful thought patterns and actions that develop over time, our mechanism for getting our needs met apart from Christ.
John says, "We know…the whole world is under the control of the evil one" (1 John 5:19). The three are in cahoots, and it doesn't really matter which one is influencing you to tell lies about yourself. They're all in it together.
Photo Credit: © Pexels/Rafael Barros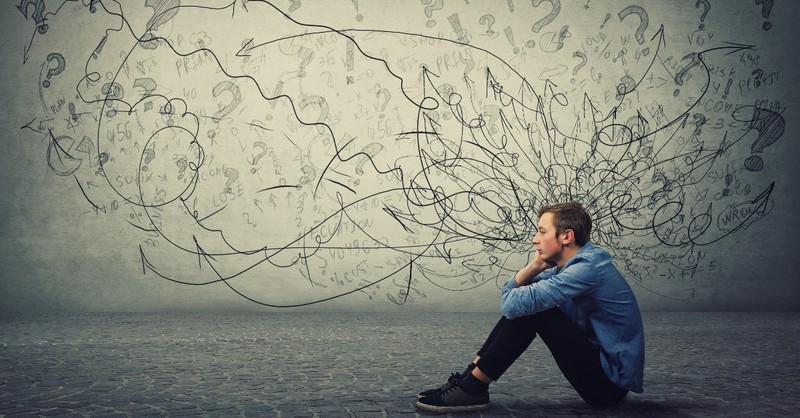 Step Two: Recognize the Lies
The Bible says, "We are not ignorant of [Satan's] schemes" (2 Corinthians 2:11 NASB). His schemes include a step-by-step progressive plan of one lie that leads to another lie that leads to another lie. The lies begin small with seemingly insignificant consequences and gradually grow large with more destructive repercussions.
I'm so stupid.
I can't do anything right.
I'll never change.
Everyone would be better off if I weren't even alive.
Those thoughts are scary, aren't they? The real danger is when we agree with the thoughts and make them our own. The only way to stop the cadence is to recognize the deceit in the score. But the only way to recognize the lie is to know the truth. We must know the truth so that when a counterfeit comes along, we recognize its lack of authenticity.
D. L. Moody once said, "The best way to show that a stick is crooked is not to argue about it or to spend time denouncing it, but to lay a straight stick alongside it." Lay your thoughts against the Word of God and see if they are crooked. If they don't line up with God's Word, then we go to step number three.
Step Three: Reject the Lies
Paul wrote this about our battle: "For though we live in the world, we do not wage war as the world does. The weapons we fight with are not the weapons of the world. On the contrary, they have divine power to demolish strongholds. We demolish arguments and every pretension that sets itself up against the knowledge of God, and we take captive every thought to make it obedient to Christ" (2 Corinthians 10:3-5).
Many of the thoughts that rumble and tumble about in our minds have been there for a long time. We might not even know when or how they started. These pervasive and persistent thoughts can become what are called "strongholds."
The Greek word for stronghold is echo, meaning, "to hold fast." It looks like our English word echo, and has a similar connotation: to echo again and again in someone's mind.
These thought patterns have the potential to grab hold of a mind and rule a life. Many strongholds are built for protection, but inevitably become prisons. When we reject the lies, the strongholds begin to crumble brick by brick.
We can reject the lie by simply saying to ourselves (and the enemy), "that's not true."
For example, when I make a mistake, Satan whispers the thought into my head, I'm so stupid. As soon as the thought enters my mind, I can do one of two things: I can believe the lie and make it my truth, or I can reject the lie by saying, "That's not true." And once that lie is rejected, we go to the fourth step in the battle plan.Photo Credit: ©iStock/Getty Images Plus/Bulat Silvia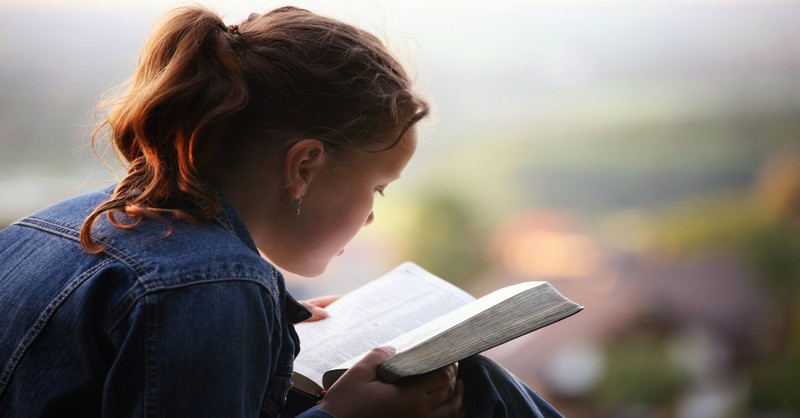 Step Four: Replace the Lies with the Truth
Once we recognize the lie and reject the lie, then we replace that lie with truth. Going back to the example above, I would replace the lie "I'm so stupid" with "I have the mind of Christ" (1 Corinthians 2:14-16).
Paul teaches, "Do not conform to the pattern of this world, but be transformed by the renewing of your mind" (Romans 12:2). As we begin to recognize the lies, reject the lies, and replace the lies with truth, we will be renewing our minds to think biblically and truthfully. Once we change our thinking, our actions and reactions (or emotions) will also change. We cannot act differently than we think, so real change begins in the mind.
You and I will never change the way we think because someone tells us to. It will only happen when we tell ourselves the truth. Rehearse it. Speak it. Believe it. The thoughts you consume will eventually consume you. Make them count.
These four steps aren't magical, but they are biblical. The change won't happen overnight, but with practice, it will happen.
The influence of the world never ceases to exist. The desires of the flesh never disappear completely. The lies of the Enemy are never totally silenced. But the more you practice recognizing the lie, rejecting the lie, and replacing the lie with truth, the more power you will have to live the abundant life God planned all along.
Click here for a FREE printable download of 20 Lies and the Truth that Replaces Them.
Photo Credit: © Getty Images
Sharon Jaynes is a conference speaker and the bestselling author of 25 books, including The Power of a Woman's Words: How the Words We Speak Shape the Lives of Others. She is mother of an adult son and the queen of his castle, and the wife to the amazing Steve. To learn more about Sharon, her books, her weekly blog, or to check out her free resources, visit www.sharonjaynes.com. Find more encouragement on her Facebook and Instagram pages.
5 Ways to Fight Fear in a World that Seems Scary
iBelieve Contributing Writer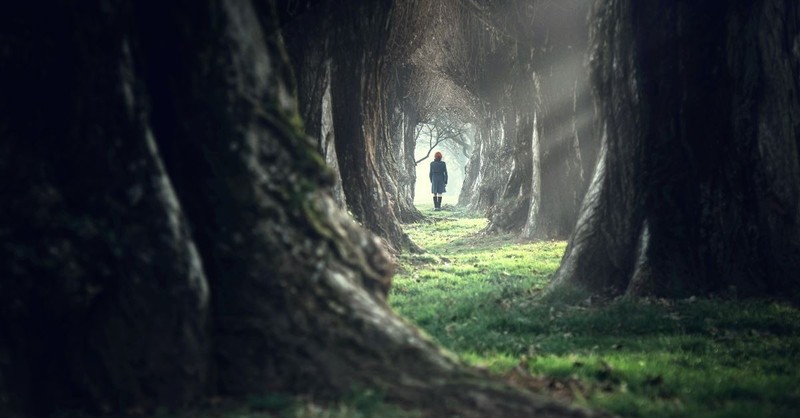 In a world that often seems dark or difficult, we may find ourselves facing great battles with fear and anxiety each day. Though we know God's truth and believe in His word, there's this struggle we can't seem to shake off, and sometimes we find ourselves trapped right in the mess of it all. Yet reality tells us that so much of what we spend our time worrying about never even happens. Living under the weight of the "what if's" is a hard place to dwell.
God has words of life – of truth – that He wants to speak straight into our fears and worries. And as we choose to soak them in, meditating on them, and praying them back to Him, we will be changed. We'll be set free from the burden of fear, the weight of worry, and the entanglement of anxiety.
Photo Credit: Getty Images/francescoch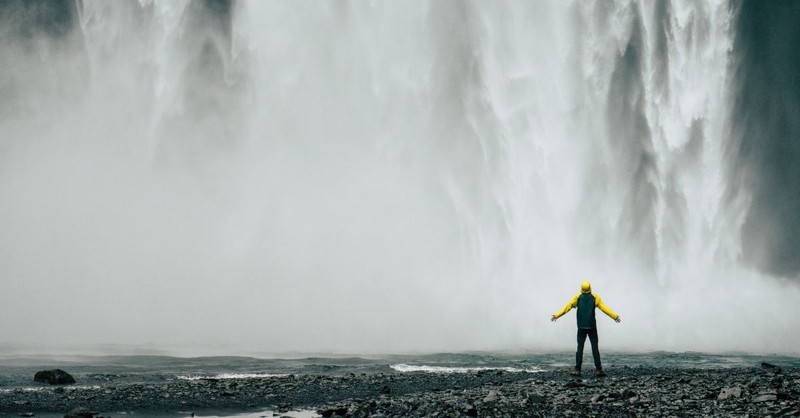 When the struggle feels too hard, believe that He is there:
One of my favorite verses which has carried me through so many difficult and uncertain times is found in Isaiah 41:10. It is the Lord's very clear reminder to our hearts not to fear. For He is with us. He is our God. He strengthens us. He helps us. He upholds us with His righteous right hand. Nothing in this verse ever says it's all up to us to make it through somehow. But it assures us that our God who never sleeps or slumbers is at work in us, through us, and He promises to hold us up. There's surely no better, no safer place to be, but to be held by Him.
"Do not fear, for I am with you; do not anxiously look about you, for I am your God. I will strengthen you, surely I will help you, surely I will uphold you with My righteous right hand." (Isaiah 41:10)
Dear God,
The fear and anxiety we face often feels like too much to carry. We're weary, worn, burdened down with too many cares. We come before you today, and we lay it all down at your feet. We know that without you, it is impossible to be truly set free from the things that would seek to entrap us. But through your mighty power, we can be restored and renewed. We can shake off the shackles of fear and anxiety, moving forward in your grace and truth. Thank you for reminding us that we never have to fear, for you are truly with us, giving us strength for every moment, and help through every day. Fill us fresh with your Spirit and with the faith to believe that you are at work in us, through us, for your great purposes and plans. Thank you that you are bigger than these fears we face.
In Jesus' Name,
Amen.
Photo Credit: Unsplash/Nick Decorte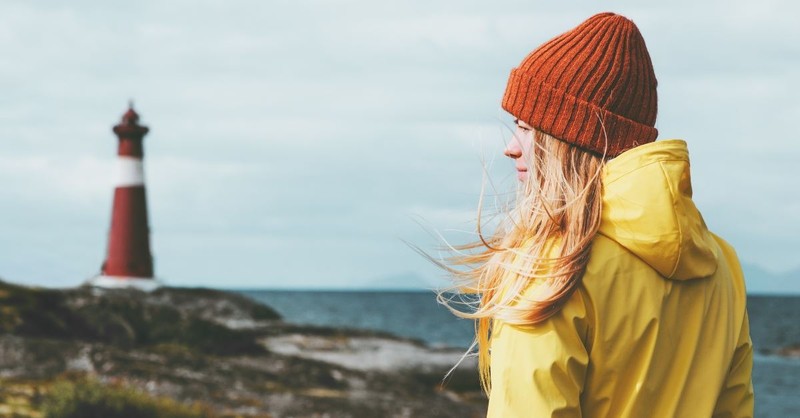 Choose to rely on God's peace over panic:
The enemy will always lure us towards panic and worry if we focus on all that is wrong in this world. But God offers us confident peace that can never be found in this life without Him. I struggled with fear and worry for years. Maybe you find yourself there too many days. But through time, I began to find the things that once would have sent me down an anxious spiral, no longer had the same effect. It didn't happen quickly, but over days, months, years.
I read words of life, of truth, soaking them in, over and over, praying them out loud until they became so familiar, they replaced the other things in my mind that I'd battled against. There's nothing magical about words and verses, but there is power through them, because they're God's words.
Change happened. Anxious thoughts began to diminish. Worry let go of its constant grip. And though fear is sometimes still there, it no longer wields control, holding me back, paralyzing me in its grasp. His words are "life" words, soothing to our souls, calming to our spirits, giving power to our days.
It's not always easy, and it often comes down to a choice:
Choosing not to allow fear and anxiety to control your life.
Choosing to guard your heart.
Choosing to focus your mind on what is truth in the midst of uncertain times.
We might still feel afraid, but we can believe that God is with us. We may not be in control, but we can trust the One who is. We may not know the future, but we can find security in the God who does.
"Be anxious for nothing, but in everything by prayer and supplication with thanksgiving let your requests be made known to God. And the peace of God, which surpasses all comprehension, will guard your hearts and your minds in Christ Jesus." (Philippians 4:6-7)
Dear God,
We choose faith over fear today. We choose to set our eyes on you and not on our circumstances. We choose joy over despair and peace over worry. Silence the lies of the enemy over us. Please give us the awareness we need to step over his traps. Help us choose not to worry but instead to pray about all that concerns us, allowing your Spirit to guard our hearts and minds in Christ Jesus. We trust you to protect our way and to bring us safely through these problems we're facing. Thank you for your great care over us. We love you Lord, and we need you, today and every day.
In Jesus' Name,
Amen.
Photo Credit: Getty Images/Everste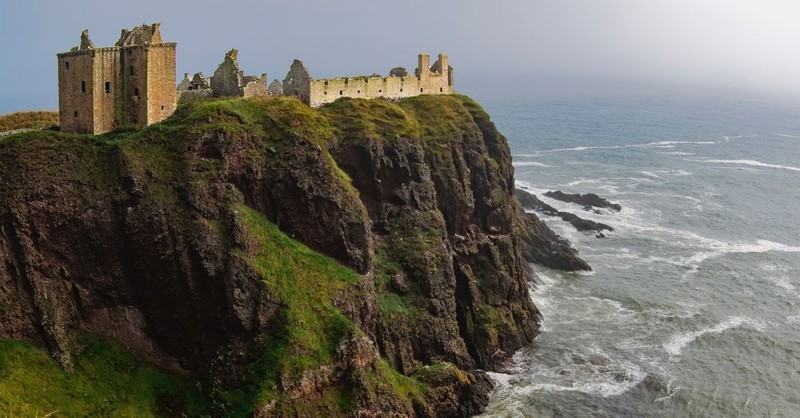 Remember that God hasn't lost control:
When the future feels uncertain and worry keeps occupying too much room in our minds, in our hearts, God gives us the promise that He remains secure. He alone is our refuge and strength, an ever-present help in trouble. So we don't have to wrestle with fear-filled thoughts and be weighed down by overwhelming pressure and stress.
No matter what we face, He hasn't lost control. It may seem as if life is too chaotic and uncertain, but God remains steadfast, immovable, and strong. He doesn't change based on our circumstances or popular opinion. Nothing takes Him unaware. And He can turn around for good whatever hard times we walk through in this life.
We can confidently trust that the Lord will take every trial or season of brokenness that has caused worry and havoc in our lives, and use it to bring great blessing, deeper perseverance, and glory to Himself instead. He is fully able to show Himself strong on our behalf, as we allow Him to do what only He can do. What seems impossible to us is possible for our mighty God. For He can accomplish far more than we could ever think or imagine.
"God is our refuge and strength, a very present help in trouble." (Psalm 46:1)
Dear God,
Thank you for your promise that you are our refuge and strength in times of trouble. Thank you for your powerful presence with us, no matter what we face today. We believe that you go before us, are with us every step of this journey, and that you cover us from behind. Forgive us for the times we've worked so hard to be self-sufficient, forgetting our need for you, living independent of your Spirit. Forgive us for allowing fear and anxiety to control our minds and decisions. We ask you to provide for our needs, even when we can't see a way out of our current situation. We pray that you would cover us with your huge favor and grace. Thank you, Father God, that you see the big picture, and you are at work mightily on our behalf, even behind the scenes where we can't fully see. We know that you will never waste our pain, and you are working all things out for good and for blessing up ahead. We trust you fully, our hope is in you alone.
In Jesus' Name,
Amen.
Photo Credit: Unsplash/Christian Weiss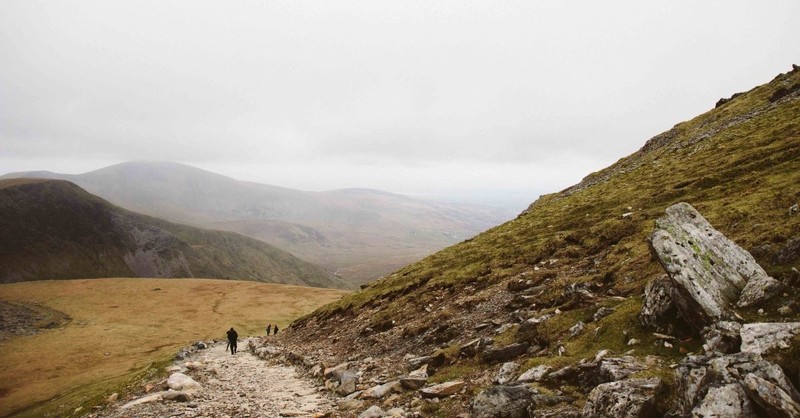 When you feel overwhelmed and burdened, give your cares over to Him:
So often in life, deep weariness and fear go hand in hand. Eventually, one will lead straight to the other. Fear will make us weary, and weariness will make us afraid. It's hard to separate the two. And sometimes we just need the reminder, that God sees. He knows your situation—what you do, how you care, how you give, and extend so much grace to others. He understands your feelings of being drained and weary. He wants to lift you out of the "overwhelm" and fill you again with His great peace and seasons of refreshing. The world can't offer that—even the people and things we love most. Nothing else can fill us with the true hope that only comes from knowing Christ.
He's the burden lifter, my friends. I've seen it again and again through life. We seriously can't pull off those big loads on our own; they're hard to let go of sometimes. But His gentle, yet strong reminder to our hearts this morning whispers these words. "Let me carry it for you. I've got this burden, and nothing is too big for me to handle, so you can let go, and keep moving on strong. I'm paving your way, leading you forward out of stuck places, covering you in my care. I'm filling you with peace, with greater joy, no matter what the pressures of the week have been. You can know full well that I understand your struggle and I am here." May God help us to make the choice to look up today, to set our eyes on Jesus and off the struggles that surround. Peace.
"Come to Me, all who are weary and heavy-laden, and I will give you rest." Matthew 11:28
Dear God,
We desperately want to give all these anxious thoughts over to you, but many times we don't even know how to fully let go. Please help us to release our cares to you. We've been carrying things you never asked us to carry; they've weighed us down and made us afraid. But you Lord, are the burden lifter, the One who knows our way. Thank you for your great compassion over your children. We are lost and overwhelmed without you. Thank you for your powerful promise of rest for those who choose to come to you. No matter the struggles we're facing today, we believe in your faithfulness to see us through.
In Jesus' Name,
Amen.
Photo Credit: Unsplash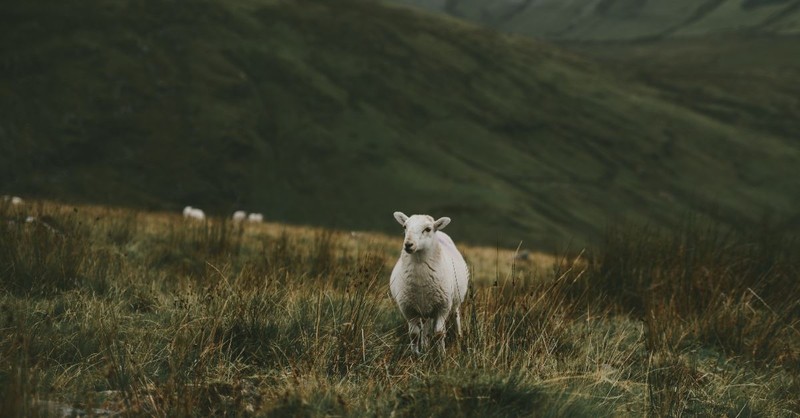 God is powerful enough to protect and care for us in whatever we face:
It's true, this world can be a scary place. It's often easy to say, "we trust God." Yet these very words can be hard to actually live out. When we truly find rest and hope in Him alone, nothing has the power to shake us. We stand on firm ground, safe territory. We're protected, surrounded, and held secure. But it's a choice we must make every day, to "dwell" in that safe place.
One of the biggest fears many of us may find ourselves battling is that something bad will happen to our loved ones. Reality is, we can't always be with them, nor can we protect them from all harm that may come their way. But we can find great power through prayer and God's word. They are weapons of warfare over the darkness, and God is faithful to work on behalf of His children. He is with us, and our loved ones, always. And He is a Mighty God.
We can trust His protection and care to constantly surround our lives, and those we love. He never promises us this life will be easy. In fact, His word even says that we may face difficult battles. But He also reminds us over and over that He will be near us in it all. And we know He will hold us secure.
"For He will give His angels charge concerning you, to guard you in all your ways." (Psalm 91:11)
Dear God,
Thank you for your presence with us, thank you for your Almighty Shadow. We praise you for your protection and care over our lives, and over our loved ones. You surround us as a shield, even when we're not aware. Thank you that you go before us and cover us from behind; that you are in our midst, and our future is secure in the place you're preparing for us.
Your words bring such hope and comfort in the times we've struggled with fear and anxious thoughts. Remind us again of your great strength today. May we see glimpses of your glory and blessing as we follow after you. May we continually reflect your light, peace, and hope to a world that so desperately needs your presence and healing, for victory and salvation are found in you alone.
In Jesus' Name,
Amen.
Photo Credit: Unsplash/Anita Austvika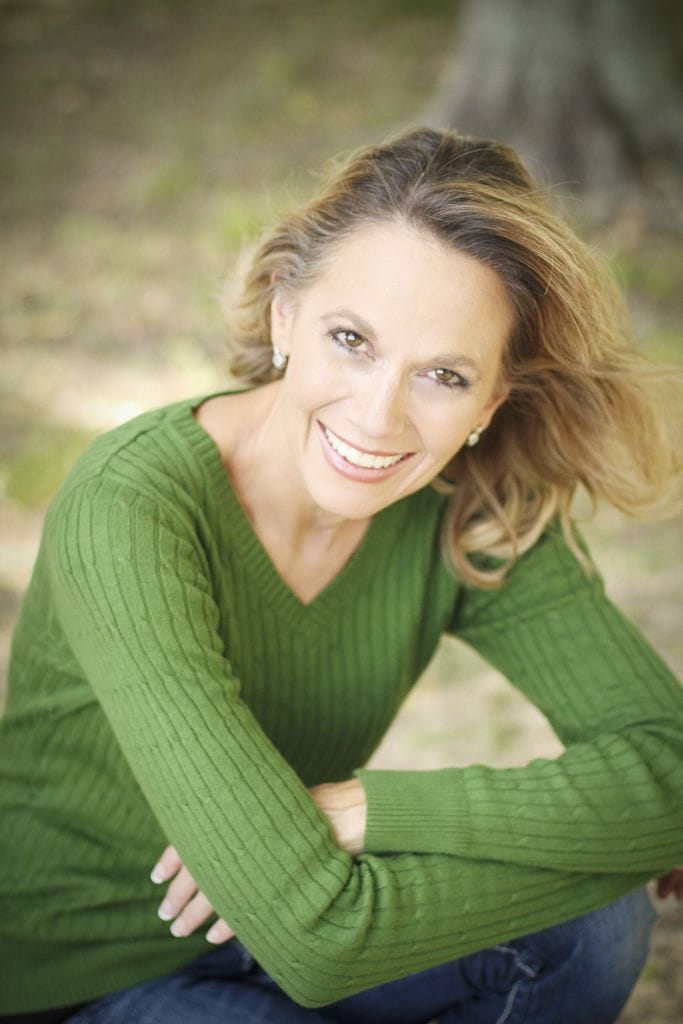 Debbie McDaniel is a writer, pastor's wife, mom to three amazing kids (and a lot of pets). Join her each morning on Fresh Day Ahead's Facebook page, for daily encouragement in living strong, free, hope-filled lives. Find her also on Twitter and at her blog www.debbiemcdaniel.com.
Thank God for Girlfriends

Aren't you thankful for girlfriends? I know I am. They've picked me up when I've been down, and set me straight when I've needed an attitude adjustment. Two of my neighbors really showed me how this thing called "friendship" is done. Here's their story.
Looking out my den window I noticed two of my neighbors puttering slowly down the street. Ernestine, with her bald head snuggled in a woolen cap, held tightly to Patti's supporting arm. Patti's chestnut hair, just two inches long, shone like a victor's crown of a cancer survivor.
The previous year, Patti discovered she had breast cancer. For three months she endured chemotherapy followed by seven weeks of radiation. As God would have it, her final treatment fell on Thanksgiving Day. Yes, she had much to be thankful for—a full life, a loving husband, and Ernestine Nevils, her new next-door neighbor who had moved in two years before.
During Patti's cancer treatment, Ernestine was right by her side, an extension of Jesus' hands and feet providing love, encouragement, and support. One year after her final radiation treatment, Patti was given the opportunity to return the kindness to Ernestine.
A trip to the doctor revealed that Ernestine had lymphoma, cancer of the lymph nodes. Now Patti was the nurturer. She took Ernestine to her first chemotherapy session and explained what to expect. She told Ernestine what to eat, where to have a wig made, and how to deal with depression.
David had Jonathan.
Paul had Barnabas.
Naomi had Ruth
Mary had Elizabeth.
Let's look at Mary for a moment. Remember the day the angel, Gabriel, made a shocking announcement to Mary? "The Holy Spirit will come on you, and the power of the Most High will overshadow you. So the holy one to be born will be called the Son of God (Luke 1:35 NIV).
And what were the next words out of Gabriel's holy mouth? "Even Elizabeth your relative is going to have a child in her old age, and she who was said to be unable to conceive is in her sixth month. For no word from God will ever fail." (Luke 1:36-37 NIV).
Isn't it interesting that right after the angel told Mary her news, he told her about Elizabeth's news? God knew that Mary was going to need a friend…a friend to affirm her, encourage her, and yes, prophesy over her. He also knew that she was going to need to watch Elizabeth's pregnancy and delivery so she would be prepared for her own.
Oh sister, God knows that we need godly girlfriends to walk alongside us during difficult days and stressful seasons.
The Bible tells us, "Carry each other's burdens, and in this way, you will fulfill the law of Christ" (Galatians 6:2 NIV). The Greek word for burden used here, barē, means an excessive weight, over burden, trouble, or heaviness. I think of it as an overwhelming burden we feel we just can't carry alone.
Jesus is our burden bearer, but sometimes He intends to provide that relief by giving us the ability to help one another.
In Galatians 6:5 Paul says, "Every man shall carry his own burden." So, which is it? This Greek word translated burden in verse 5 is phortion and is more like a pack carried by one person. In other words, we all have a responsibility to carry ordinary burdens, but when it is a barē burden like in verse 2, we need each other.
As I watched Patti and Ernestine make their way down the street that chilly November day, I whispered a prayer of thanksgiving for Girlfriends in God… friends with whom we can be His strong arm when a burden is too heavy to bear alone and His voice when a friend has forgotten the words to the song in her heart.
Dear Lord, I am so grateful that You designed women to live in relationship with one another. Open my eyes to see someone who needs a dose of Your love today and give me the wisdom to know how to be an extension of Your grace. In Jesus' Name, Amen.
Who is one woman in your life who has helped you carry a heavy burden?
Honor her today by clicking on comment below and saying, "I am thankful for ________.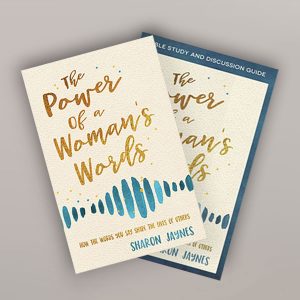 One of the ways we can help carry someone's burden is by offering encouraging words. A word offered at just the right time may make the difference between someone finishing well or collapsing along the way. To learn more about how to use your words to speak life, check out my book and study guide, The Power of a Woman's Words, How the Words You Speak Shape the Lives of Others. Also, check out my list of words to speak and to avoid to husbands, children, adult children and friends on the FREE RESOURCES tab of my website.
Need prayer? Click here to post your prayer request and to pray for others.
fight to pray
Father, if You are willing, take this cup of suffering away from Me. But do what You want, not what I want. — Luke 22:42 NiRV
Fight to Pray
by Jennie Lusko, from The Fight to Flourish
It doesn't hurt to ask.
Have you heard this before? Whether you're nervous to ask your boss for some time off, or your professor for an extension on a project, or your spouse for some time away from the kids. Maybe someone told you, "Just talk to them about it, it doesn't hurt to ask!"
Recently, I've been learning this in my own life: being bold enough to ask knowing that regardless of the answer and the result, at least I asked.
Last year, before our oldest daughter Alivia turned fourteen, we celebrated her stepping into womanhood with a "rite of passage" party. Part of it was asking some of the key women in her life to speak words of wisdom and encouragement over her, and for those who live far away to send a text or a video to her. One of Alivia's favorite actresses is Jennifer Lawrence, and I thought maybe I could reach out to her and see if she would be willing to write a note to Liv. The day the party, an envelope arrived in the mail and it was addressed to Alivia. It was the last note Liv opened that night and she couldn't believe it. It was a handwritten note from Jennifer, and it was precious. I honestly didn't think I would hear back, but I remember thinking, "it wouldn't hurt to at least ask."
What I've also learned is that it's not the same with God, although that's how we can tend to approach Him. We might tell ourselves something like, "this request seems a little much, and I highly doubt that God would respond to something like this, but hey, it couldn't hurt to ask!"
The truth is God wants to respond and He wants to answer us and He wants to do the impossible in our lives, but so often we're reluctant to ask.
Whether we don't want to ask, or we don't think it's a big enough deal, or we just don't think the situation or person can change, we just don't pray.
Jesus said this in Matthew 7:7
Ask and it will be given to you; seek and you will find; knock and the door will be opened to you. For everyone who asks receives; the one who seeks finds, and to the one who knocks, the door will be opened.
He goes on to mention that God wants to give us good gifts. If we being human can give good gifts to our kids, how much more will God give?
One night I was putting my son Lennox to bed, or in other words trying to tame the beast, and get him to go to sleep.
We had finished reading, and listening to one of his favorite songs, and as I was praying for him (trying to whisper to help him calm down) he told me, "Mom! Pray bigger! Pray bigger!" I knew he meant that he wanted me to pray louder, but his request hit me.
I need to pray bigger, more specific, more bold prayers. Yes I need to pray bigger all the time, but especially now in times of uncertainty, and even more when I'm hurting and suffering.
I know this because of what Luke 22:44 says speaking of Jesus as He prayed the night before He was crucified,
Because He was very sad and troubled, He prayed even harder. His sweat was like drops of blood.
We know He was suffering and not wanting to go through with dying on the cross because of what He prayed right before this,
Father, if You are willing, take this cup of suffering away from Me. But do what You want, not what I want. — Luke 22:42 NiRV
Jesus asked God to take away the suffering. But ultimately His request was that God's will, not His, would be done. He was honest with His pain, but He knew He wanted what God wanted, and that was the most important thing.
Here Jesus is laying out for us an example to follow in the middle of navigating our own suffering and heartache.
Jesus' response in the hardest, heaviest time in His life was to call out to God, His Father. And so can we.
But what do we do when we feel the weight of sorrow and grief weighing down on our chest? We pray. We run to the One who knows us best because He created us. We run to the One who will not only hold us, but who will strengthen us and lead us through the pain, for His glory. And we can pray specifically, we can pray boldly because God wants us to run to Him when our lives are going good, and when we are experiencing our most difficult day.
But we shouldn't be surprised when suffering comes.
1 Peter 4:12-13 says
Dear friends, don't be surprised by the terrible things happening to you. The trouble you are having has come to test you. So don't feel as if something strange were happening to you. Instead, be joyful that you are taking part in Christ's sufferings. Then you will have even more joy when Christ returns in glory.
It's a whole new way to walk through the trials and the tests. We don't need to think it's strange, but we can see it as an opportunity for more joy and for becoming more like Jesus. Like James 1:2-3 says,
Consider it pure joy, my brothers and sisters, whenever you face trials of many kinds, because you know that the testing of your faith produces perseverance.
But how do we do this? We pray. And then we keep praying. But how? Well, I will honestly tell you that it's a struggle for me, and something I want to keep growing in. I know people who have a certain place they pray like a prayer closet, and that sounds amazing to me. I tried one time to make my bathroom one. I took sticky notes and put them in a drawer and then whenever I was in the restroom, I would pray for someone, write down the request and stick it on the back of the door. That was four years ago and I haven't added anything to it. In my heart I want a specific place and if you have one, I think that's special. But right now in my life with little kids and a two year old that would come in one swift motion and sabotage my prayer closet, I take moments through the day. I try my best to keep some portion of the morning for not just reading the Bible, but for speaking to Him, crying out to Him for help and perspective and strength and peace, etc.
Jesus showed us how to pray in times of crisis and suffering, and no matter what kind of heartache and pain you are walking through today, look up. See God's faithfulness, ask Him to be glorified in this. Look out and see the people around you, and pray for them. Pray for salvation, pray for perspective, for joy in the midst of the trial, and for God to strengthen you like never before.
It not only doesn't hurt to ask God to move and heal and save, but it actually hurts us to not ask. He wants to restore and bless and strengthen, so when we don't come to Him, believing He is good and He is able and He is willing, we miss out and we prevent Him from doing what He wants in our lives.
So we can fight to pray, right now, whatever the season, God is near, He is good, and He is on the move in your life.
Written for Devotionals Daily by Jennie Lusko, author of The Fight to Flourish.
Watch the video from Jennie Lusko
. . . .
Your Turn
What are you asking God for right now? Healing? Finances? The mending of a relationship? New friendships? Hope? Keep praying! Fight for it knowing that God is good and He is with you! Come share your thoughts with us on our blog. We want to hear from you! ~ Devotionals Daily
Wisdom for Today
"Stolen water is sweet; food eaten in secret is delicious!" – Proverbs 9:17