Forgiveness does not change the past, but it does enlarge the future.
Paul Boese – 1923-1976, Businessman and Writer
THE ARMOR OF GOD
Therefore put on the full armor of God, so that when the day of evil comes, you may be able to stand your ground, and after you have done everything, to stand. Ephesians 6:13
In the valley stood a ten-foot-tall giant, bellowing out threats against God's people and mocking their God. "Send one man out to fight me," he roared. "If I win, you will serve us. If he wins, we will be your slaves."
If the physical presence of Goliath wasn't daunting enough, the stakes for Israel were. It would be an all-or-nothing fight for the future of the people. On top of that, he mocked God. The fight would be a showdown between the giant's pagan gods and the God of Israel.
Courageous David decided to face the monster. King Saul, looking at David's physical disadvantage, insisted the young man take his armor. But David knew the spiritual battle was more crucial than the physical battle. Faith in God, not superior weaponry, would be his salvation. David stepped out in the name of God, and the giant fell.
Most of us are so focused on our physical circumstances that we fail to see the basic spiritual challenges before us. We spend our energies trying to make ends meet. We exhaust ourselves by constant activity. We are so distracted and frightened by what we see that we miss our chance to slay the giant. Instead, we find his foot on our neck.
Christian attempts to live victoriously in Christ when in a hostile environment could become frightening if we did not believe that God provides for us in every trial. The sovereign God of eternity knew every kind of attack the enemy would use before time began. And He has provided His spiritual armor—His Word, prayer and the Holy Spirit—so that we might be victorious when these attacks come against us. God has equipped you as a servant of Jesus Christ with these spiritual weapons, the resources you need to defeat the enemy and gain great victories for His kingdom.
Paul instructed Christian converts to put on the impenetrable armor of God—coverings God provides—so that we can stand victorious in every situation we face as we move forward confidently in the work God has called us to do. He also understood it to be a protective covering for the mind and spirit, ensuring that injuries to the body will not embitter or destroy the soul.
RESPONSE: Today I will take advantage of all the spiritual armor God provides for me to stand strong.
PRAYER: Help me Lord to not try and fight spiritual battles in my own strength but with the resources You freely provide.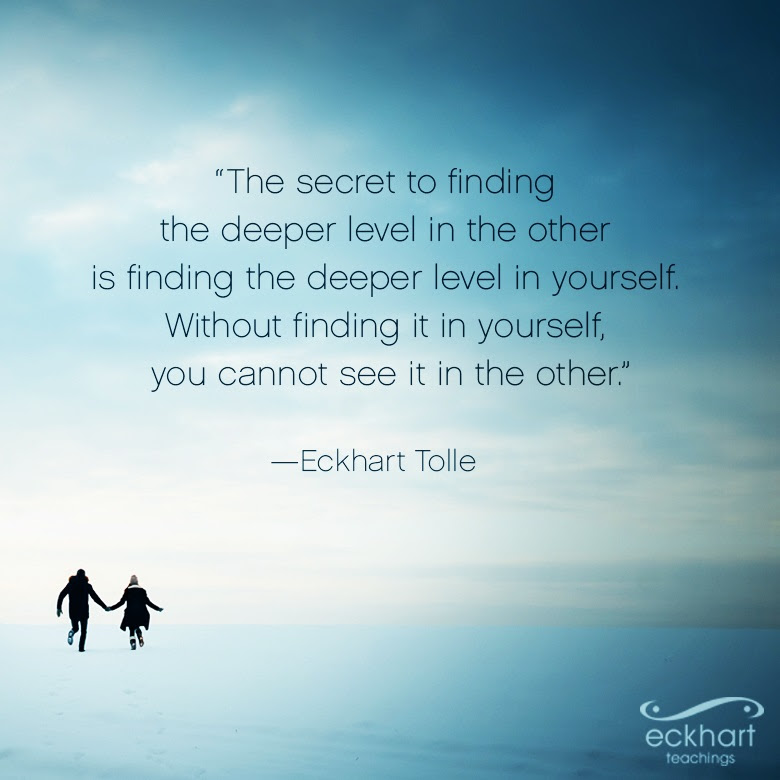 Promise #108
Promise #108:
You can trust in Me, for I am your strength and your song.
Isaiah 12:2 (WEB)
Behold, God is my salvation. I will trust, and will not be afraid;
for Yah, Yahweh, is my strength and song; and he has become my salvation."
God loves it when we trust Him. Trusting God is truly committing our lives into His care and not trying to manage life all on our own. In Proverbs 3:5-6, we are encouraged to trust in the Lord with all our heart and to not lean to our own understanding. God wants us to lean into His care today and not depend upon our own ability to manage life.
When we realize that our God and Father is indeed trustworthy, then we will not be afraid of anything that comes our way. We will know beyond the shadow of a doubt that the LORD is our strength and our song and our very salvation. However, before we can truly enjoy the benefits of living a fearless life filled with God's strength and His song, we need to deal with the trust issue.
God wants to restore childlike trust to each one of us. The trust that was broken when we were little children can be restored in our relationship with our Heavenly Dad because He is indeed trustworthy in every way. My prayer is that we would all would trust in our Abba more today than we did yesterday and that our ability to trust in God would increase every day for the rest of our lives.
God is our salvation. We will trust in His goodness and not be afraid. He is our strength and the song that we sing every day. Hallelujah for such a wonderful salvation!
Love God And Love Others Well
Outdo One Another

"Love one another with brotherly affection. Outdo one another in showing honor." — Romans 12:10

Really great marriages often have a few common denominators. One is that both partners go out of their way to treat the other with respect and kindness.
In fact, you might say that some couples make a game of out spoiling one another. For example, if a husband loves to cook. He might delight in making his wife feel like a queen by fixing her meals that are healthy, beautiful, and delicious. She, in turn, might pamper him by shooing him into the TV room afterward so he doesn't wash a single dish.

Our society is so fixated on self that the idea of a spouse striving to give more than he or she receives will make some people uncomfortable. "You do for me, and then I'll do for you", is the typical mind set. But that's now how Jesus loves us. And we'll never go wrong by attempting to love our spouses as He loves us.

Father, You go way out of Your way to love me! Help me to do the same for the people in my life. Amen.
Jesus speaks…
A successful day is one in which you have stayed in touch with Me, even if many things remain undone at the end of the day.
"You will not find Jesus in heaven, reclining on a cloud. He isn't in church on Sunday morning, sitting in the pews. He isn't locked away in the Vatican or held hostage by a denominational seminary. Rather, Jesus is sitting in the Emergency Room, an uninsured, undocumented immigrant needing healing. He is behind bars, so far from his parole date he can't think that far into the future. He is homeless, evicted from his apartment, waiting in line at the shelter for a bed and a cup of soup. He is the poor child living in government housing with lice in his hair, the stripes of abuse on his body and a growl in his stomach. He is an old forgotten woman in a roach infested apartment who no one thinks of anymore. He is a refugee in Sudan, living in squalor. He is the abused and molested child who falsely feels responsible for the evil that is perpetrated against her. He is the young woman who hates herself for the decisions she has made, decisions that have imperiled her life, but did the best she could, torn between impossible choices. Jesus is anyone without power, ability or the means to help themselves, and he beckons us to come to him; not on a do-gooding crusade, but in solidarity and embrace." ~Ronnie McBrayer
The Messy Business of the Resurrection
by Robert Shine, Managing Editor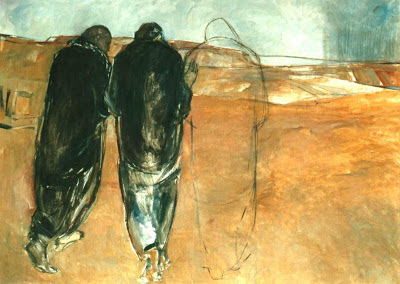 Today's reflection is by Angela Howard McParland, whose brief bio can be found by clicking here.
Today's liturgical readings can be found by clicking here.
The weeks after the first Sunday of the Easter season can sometimes feel pretty anti-climatic. After the intensity of the Triduum and the explosions of daffodils and Alleluias on Easter morning, it's easy for me to forget that the joy of the resurrection, like Christmas, is meant to be celebrated over a season rather than in one frenetic day.
I was given the opportunity to preach during Holy Week this year and so I mounted the pulpit and implored us to resist the temptation to skip from Palm Sunday Hosannas to Easter Sunday glory without pausing to rest in the discomfort of the in-between. Especially this year, I really wanted a story that doesn't exist: I longed for a neat and clean story with a fairy-tale ending that told me all was right in the world and that the difficulties of this year would soon end and we would all live happily ever after. I wanted a story that promised the end of LGBTQ+ discrimination in the Church and world, a story that said gun violence and the devaluing of BIPOC lives would cease now that Jesus had risen from the dead. I was strongly tempted to want only the feel-good parts of the story and not the betrayal, suffering, and death. I wanted the resurrection without the cross.
But that isn't the promise of Christ or the Easter story.
Resurrection, it turns out, is messy business.
The Gospel readings for the first Sundays of Easter share various encounters the Risen Christ has with his followers: John's account of Mary Magdalene at the empty tomb and then his story of the disciples hidden away in the upper room. For the Third Sunday, we get Luke's version of the disciples hiding in the upper room, this time discussing Jesus' appearance on the road to Emmaus.
In both stories, the disciples are a bit incredulous that this could possibly be Jesus–in the flesh–standing before them. Luke even suggests that they think they are seeing a ghost, until Jesus beckons them to see and touch his body to be convinced, and not just any part of his body, but his wounds. In John's version, Thomas is invited to actually put his hand into the gash in Jesus' side, to join his fear and hopelessness with the brokenness in Jesus' own body. In Luke, Jesus extols the group to, "Touch me and see; for a ghost does not have flesh and bones as you see that I have," and shows them his battered hands and feet.
Resurrection doesn't mean you wake up without scars.
It's not simply catching sight of Jesus walking around post-death or even touching him that will confirm for the disciples the impossibility of what has happened. They have to feel Jesus at his deepest pain and most broken to grasp the truth.
Resurrection doesn't remove all wounds.
The reminders of how we have experienced trauma or suffering–sometimes as a result of the color of our skin, sexual orientation, or gender identity–remain with us, just as post-Resurrection Jesus still displayed his scars from the cross. We don't have to shake off deep hurt or pain to participate in the joy of Easter, even as we work to heal. Jesus's promise is for all of us, in all of our mess and uncertainty, no matter what the world has told us is wrong with our bodies or our deepest selves. Jesus doesn't promise us perfect lives free from oppression or discrimination, but he does promise us the same witness he gave to Thomas in Caravaggio's painting: I am here with you. I am here in all of your woundedness, in all of the ways that the world has rejected you, just as they rejected me.
This Easter season, then, let's practice that resurrection: not the sanitized, flowery version, but the raw and messy reality that fully accepts and loves us. Let's recognize Christ in the transgender youth afraid to share their struggles, church employees fired for their same-sex relationships, Black people murdered over and over and over. The marginalized and wounded body is Christ's body, if only we can allow ourselves to tap into our own vulnerabilities to recognize it. Only then can our fear and disbelief transform into joy and solidarity with all of God's children.
—Angela Howard McParland, New Ways Ministry, April 18, 2021
Hungry Souls
by: DaySpring
He never left them without evidence of himself and his goodness. For instance, he sends you rain and good crops and gives you food and joyful hearts. (Acts 14:17)

If you could bottle the moment, it would sell for over a million dollars. Actually, it's priceless—this peace you feel—as your family sits gathered around the table, laughing and sharing the day's stories. Your soul stirs. Something deep is happening here, you realize, though you're not sure of the source. You simply know, This is good. We were made for this. And your heart overflows with thanks.

More than the food, we crave belonging. We crave connections that confirm we are not alone—and never will be. We long for confidence that the good will not only last but grow stronger as time goes on. It's an appetite for eternal love and community, the kind our hungry souls seek to have satisfied.

For many the search persists, with only momentary pleasures patching the deeper ache. What on earth are we to do with this raging need no place or person on earth can permanently ease?

The Father says to come. Sit at the table of eternal provision he offers through relationship with his Son. Breathe in his reality through his written Word, and rest from your wearying quest to satisfy the search elsewhere. With unlimited resources and riches, our Father stands ready to supply all that you need.

What worries you today? Are you afraid you can't make ends meet? That your future plans will fail? That you'll lose someone you love? Child of God, your Father knows . . . and he will fully satisfy the deepest needs of your body and soul.

God, thank you for knowing my biggest fears, and guiding me in your peace in the darkness of anxiety. Help me to release my fears and worries and rest in you, my all-knowing, all-powerful, loving Father. In Jesus' name, amen.

Jennifer Gerelds

Looking for more inspiration? You can find more resources for hope and encouragement, such as products to help you grow in your faith or resources in our article library on DaySpring.com.

A Prayer for When You Feel God Has Abandoned You


A Prayer for When You Feel God Has Abandoned You
By Lori Schumaker
The heart is deceitful above all things and beyond cure. Who can understand it? – Jeremiah 17:9 NIV
The world misleads us and tells us "Follow your heart" or "Go with your feelings." But our hearts and our feelings are not stable. They sway with the events of each day. They can mislead us as they vacillate and often walk us into the depths of deception and pain.
Why would we follow what is unstable, inconsistent, and unreliable? Why wouldn't we instead choose to follow an unchanging Truth? The Truth of God.
As I began pouring out in prayer every gut-wrenching emotion in my heart, God began revealing truth.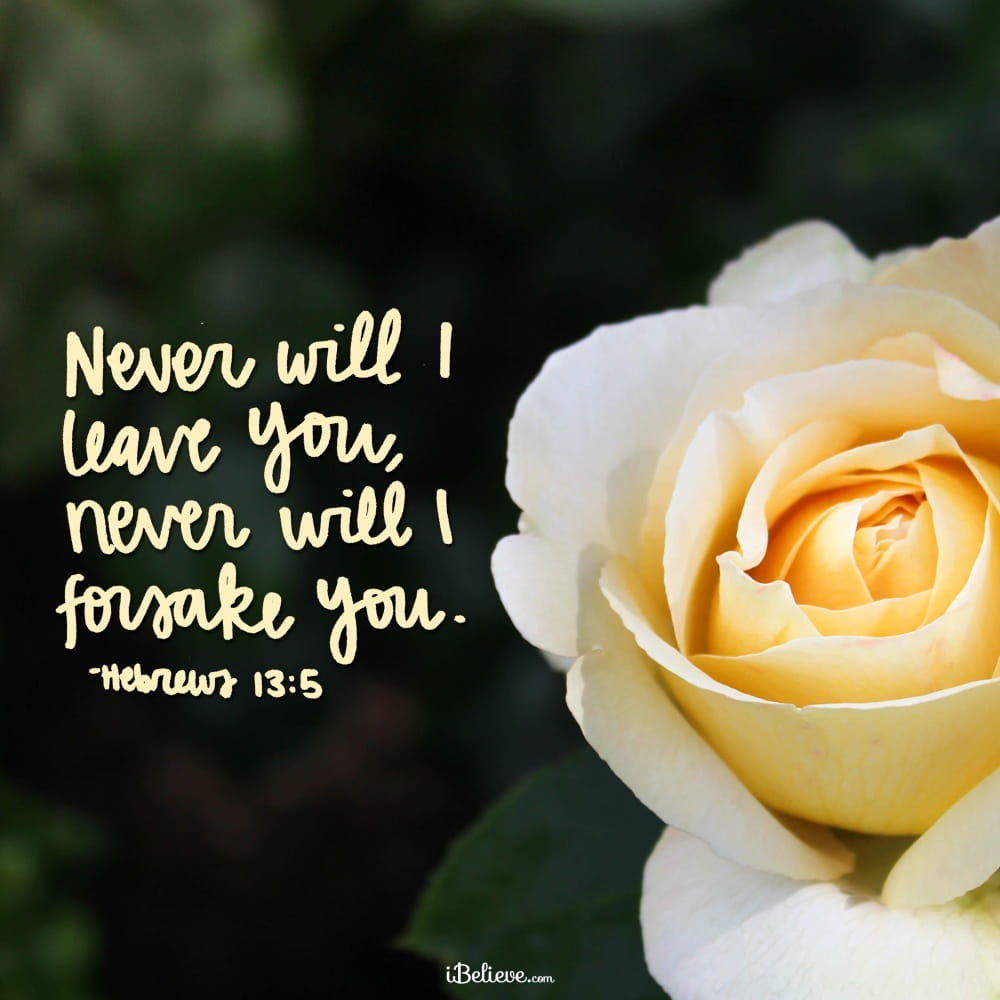 If you are in that place of hurting, in that place where you feel as though God has left your side, I urge you to continue pursuing deep relationship with Jesus by incorporating these 6 strategies into your everyday life. I promise, a day will come where you will once again feel His presence and see His handiwork.
1. Pray boldly and authentically. Pour out all that lies in the heart.
2. Listen for His answers. Sometimes we speak and do too much, drowning out the subtle voice of Jesus.
3. Praise God for all He is! Gratitude and praise are powerful weapons against pain.
4. Worship Him even when it's difficult. Maintaining a life of worship keeps our hearts in tune with Him.
5. Read God's Word keeping it sealed in the heart. Learn of the hope within those pages.
6. Contradict feelings with Truth. Taking every feeling before the Word of God. Rewriting it with the light of His Truth will bring healing and show the traces of God's hand in each step.
Today, I pray you continue to pursue Him until laughter once again fills your home. And that each time your feelings begin to unhinge the Truth, you stand strong, faithfully reclaiming what is yours. God is for you. He is there with you. And He will never leave you.
Pray with me:
Lord, thank you that you promise never to leave us and never to forsake us. Help me have wisdom to see clearly that just because I don't feel Your presence, doesn't mean you're not with me always. Help me have peace that comes from knowing the Truth of Your word to me today – you will never leave your children or give up on them. Help me live a life that honors You and points others toward You.
In Jesus' Name, Amen.
---
Editor's Note: Content taken from the What to Do When You Feel God has Abandoned You by Lori Schumaker. You can read that piece in full here.

Now that you've prayed, are you in need of someone to pray for YOU? Click the button below!

Visit iBelieve.com for more inspiring prayer content.

10 Ways Your Clothes Reveal Your Heart at Church
Meg Bucher
Writer and Author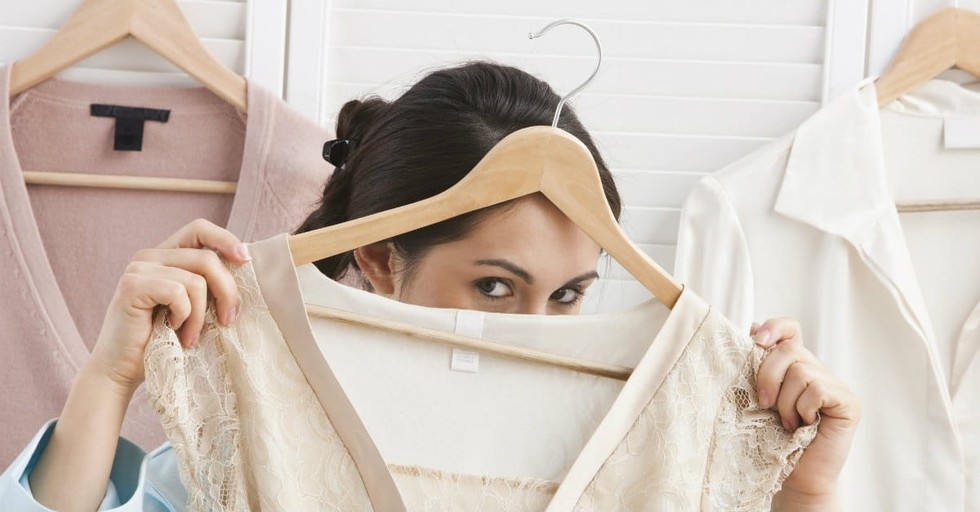 Pieces of life are unlocked in the dimly-lit atmosphere of worship. What we notice when we gaze around the surrounding crowd is part of God's message. He places us in a church family purposely. The one Sunday of fifty-two that we choose to come to church doesn't catch Him by surprise at all. The Creator of time doesn't waste a minute.
What we stand to gain by noticing those around us is a better understanding of who He is. Without a single spoken word, the unique beauty of every human being tells a story that has the power to stand out and affect ours. The challenge that awaits us each time we walk through our church doors is to gaze into a broader picture of who we all are, as we worship and absorb God's Word together.
Photo credit: ©Thinkstock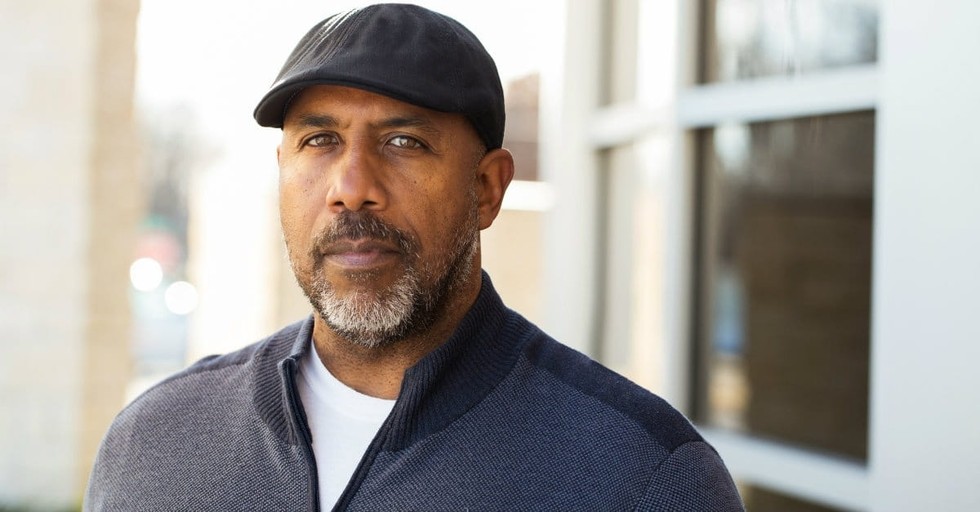 1. Hats
Slide 1 of 10
"So the Jews were taken and tied up so quickly that they were still wearing the clothes they had on when they arrived—pants, cloaks, hats, and all" (Daniel 3:21). King Nebuchadnezzar threw Shadrach, Meshach, and Abed-nego into the fiery furnace for refusing to bow to him, his statue, or his gods, in haste. He didn't care what they were wearing when he threw them in, nor do I think he focused on what they were wearing as they walked miraculously out of the flames …with the image of a fourth person in tow.
No one knows when Jesus will return, and I doubt he'll be taking accounts of who's wearing hats in the sanctuary. This Old Testament story shows us that Christ doesn't require us to follow a dress code to qualify for a miracle.
Photo Credit: ©GettyImages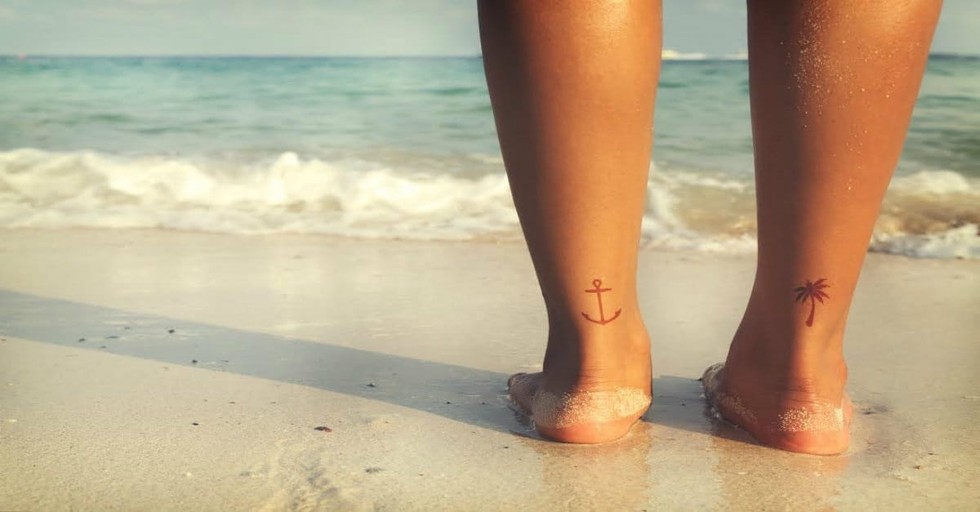 2. Tattoos
Slide 2 of 10
"Trust in the Lord with al your heart; do not depend on your own understanding. Seek his wil in al you do, and he wil show you which path to take" (Proverbs 3:5-6).
An inked arm raised in worship is a sign of victory. He's after every heart, and will redirect every willing soul He died to save. We would all live the above verse out in perfection if it was possible, but it's not. Each flawed, "so that no one can boast," struggle and suffering bonds humanity together.
For those who seek Christ's strength and healing, and others who He's pulled through the darkness, ink offers a permanent visual of hope. What we choose to wear permanently tells a part of our story. Whether visible or not, we all wear life's scars on our skin.
Photo Credit: ©GettyImages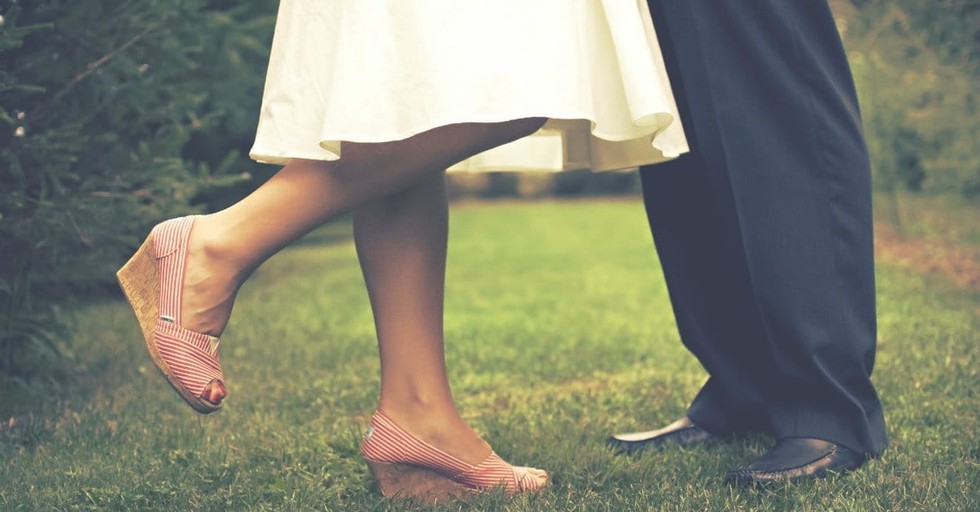 3. Soles
Slide 3 of 10
"For shoes, put on the peace that comes fom the Good News so that you wil be fully prepared" (Ephesians 6:15, NLT).
Whether we choose sneaks, flops or heels, most days we put shoes on before leaving the house. Ephesians 6:15 calls us to put on the gospel of Peace. It's a choice, just like determining whether it's appropriate to walk out into life barefoot. Most of the time, this isn't a smart choice. Even the beach can yield shards of glass that haven't had enough time to roll around in the surf to smooth the edges.
Laced up shoes reflect a sense of security and cautions. High heals stand a little taller and stronger. Boots protect from the wet and winter chill. The importance is to pull a pair on and go. God's Peace cushions our step, helps us walk a little taller, and protects us from the jagged shards we walk on to get to Him.
Photo Credit: ©GettyImages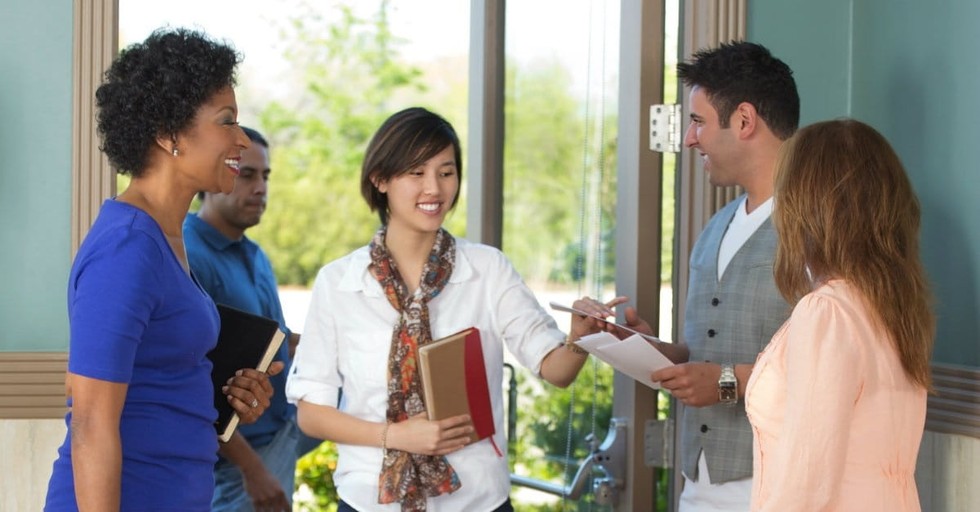 4. Layers
Slide 4 of 10
Layers signify preparation. Ready for whether the AC is blaring or the heat is cranked; the chill awaiting the walk to the car or the hot flash that rears it's ugly head mid-song.
"All Scripture is inspired by God and is useful to teach us what is true and to make us realize what is wrong in our lives. It corrects us when we are wrong and teaches us to do what is right. God uses it to prepare and equip his people to do every good work" (2 Timothy 3:16-17).
God speaks His Word to us in layers. The same verse has the capability to speak to us in times of suffering and blessing. Layers remind us what our hearts are made of: layers of His love.
Photo Credit: ©GettyImages/digitalskillet
5. Mascots
Slide 5 of 10
There always has to be that someone that wears a Steelers jersey to church amidst the hundreds of grieving Browns fans. It also flattens the divide between rivals to worship the same God together. It may be just about sports, but what happens on the field and through fans has the ability to transcend the game.
"If you are kind only to your friends, how are you different from anyone else?" (Matthew 5:47).
Remembering who Jesus befriended causes us to extend friendship in the same direction He did—to everybody, and especially in His house.
Photo Credit: ©GettyImages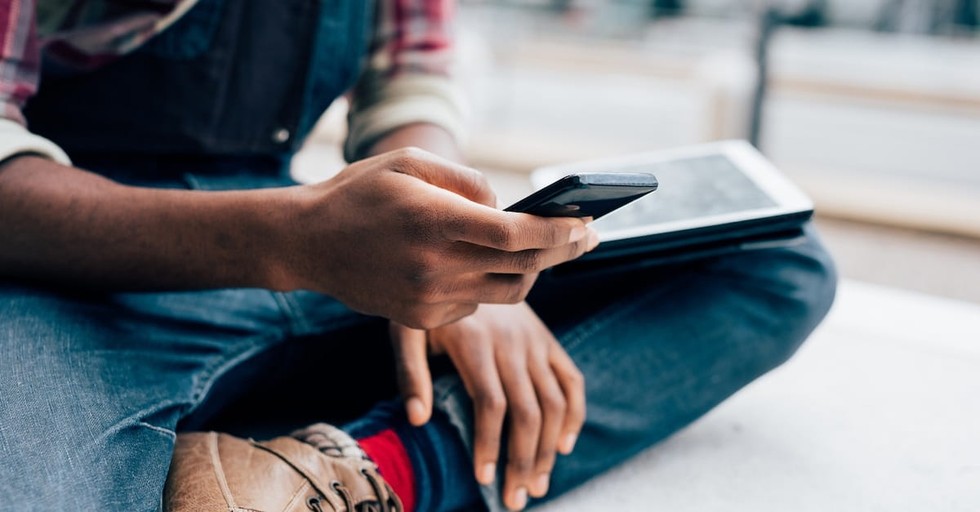 6. Screens
Slide 6 of 10
We're all accessorized with a screen, and sitting down in a church that welcomes the "check-in" is a good sign of relevant reach.
The Bible says, "They do not belong to the world just as I do not belong to the world" (John 17:16, NET), but we do undeniably live in it.
Checking into church is a way to reach out. It's a telling sign that amidst all of the other important things worth posting in life, what we choose to do on Sunday is one of them.
Photo Credit: ©GettyImages/Oinegue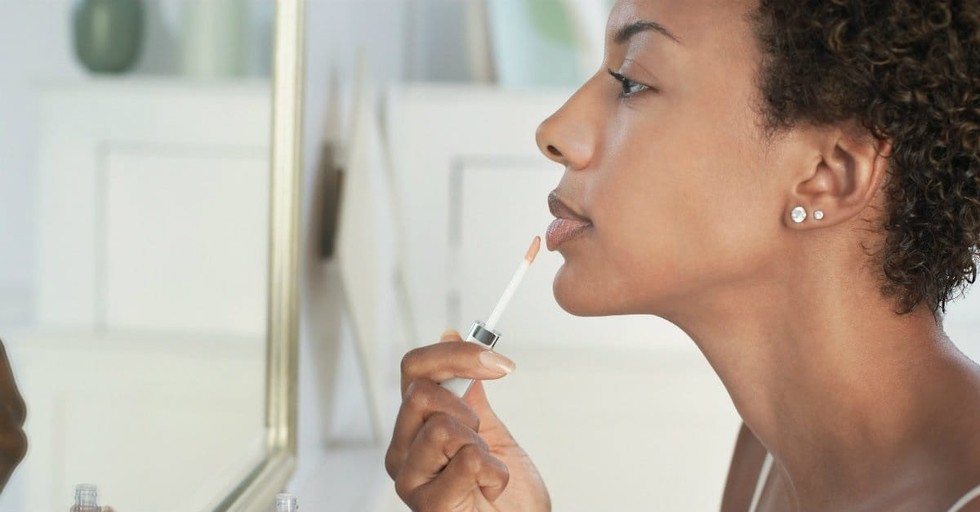 7. Concealer
Slide 7 of 10
One can tell a lot about a woman that didn't even have time to swipe concealer under her eyes before leaving the house. A plethora of tearful moments might have her reeling in pain, doing everything it took just to stand in healing worship. Those are the people God puts in our line of focus to rally around in silent prayer, a shoulderplaced hand, or an understanding glance or a compassionate hug.
"The Lord is near the brokenhearted; he delivers those who are discouraged" (Psalm 34:18).
There are moments laced within every season of suffering when we are an arm's length away from giving up. God promises to be near to the brokenhearted, and we are His arms of embraced hope.
Photo Credit: ©GettyImages/Mike Watson Images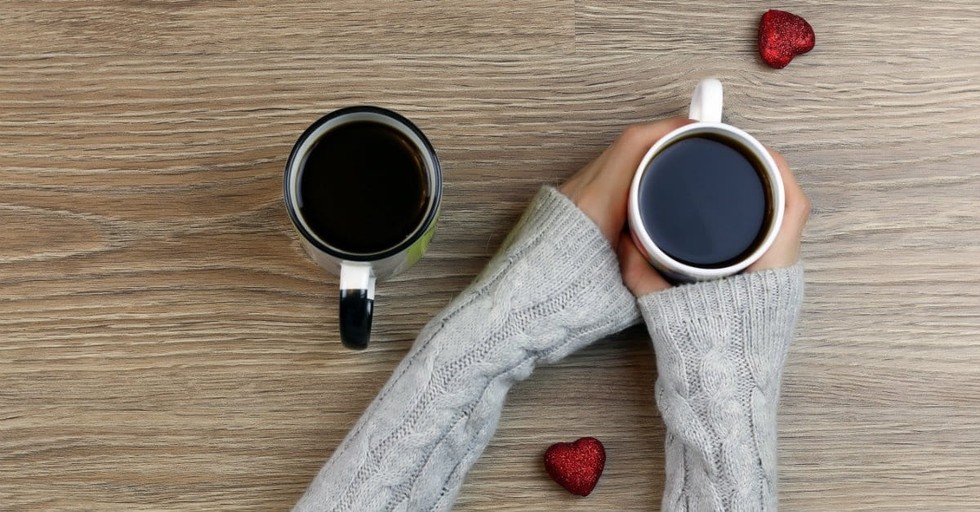 8. Mugs
Slide 8 of 10
One hand up and the other clutching java. Millennials wear it as an accessory. Parents of young children depend on it to hold their eyelids open. Whichever end of the spectrum we land on, there's no denying that coffee has become a love language in this country. Parents stand on common grounds knowing they aren't the only ones being propped up by ground beans.
"And let us consider how we may spur one another on toward love and good deeds, not giving up meeting together, as some are in the habit of doing, but encouraging one another—and al the more as you see the Day approaching" (Hebrews 10:25).
Handing a hurried parent a cup of coffee as they rush from dropping their kids off to catch the last worship song is encouragement. Coffee, togetherness? Don't put anything past our great God.
Photo Credit: ©GettyImages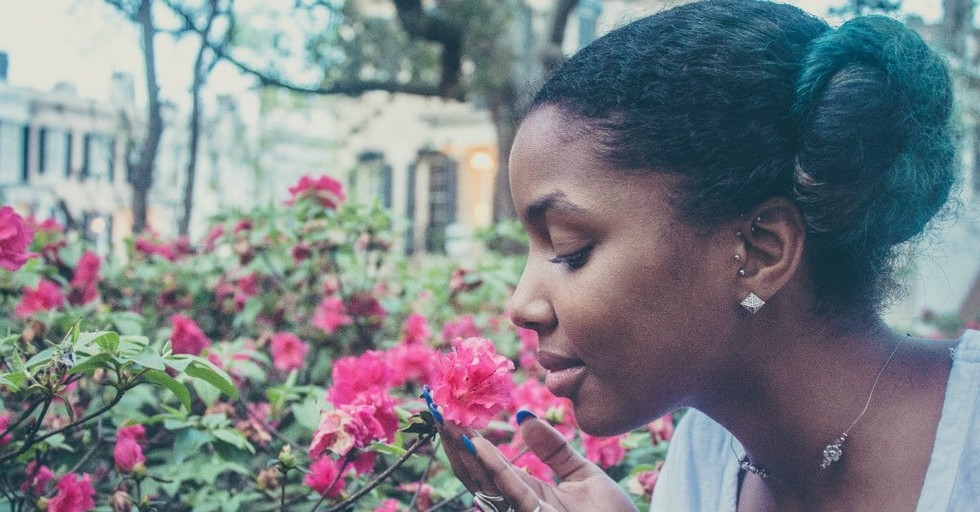 9. Piercings
Slide 9 of 10
New trends are shocking to old minds. Some new trends are shocking to what seems to be just about every mind. But if we all look back upon our own streaks of rebellion, we can not only sympathize with piercings that catch our glance down the row, but also feel a hint of understanding.
"There is a time for everything …" (Ecclesiastes 3:1).
But no one is privy to when. It's easy to quickly judge generations and choices, but it's not our duty. The one thing we can be certain about time is that it's fleeting, and our time to love on people in the name of Jesus is limited.
Photo Credit: ©GettyImages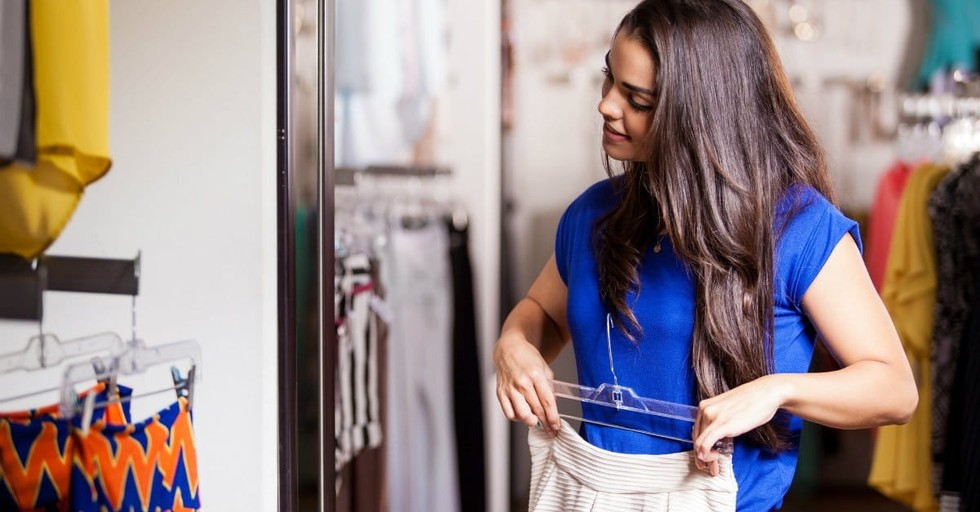 10. Color Coordinated
Slide 10 of 10
There is a certain glory we give to God when we take the time to coordinate ourselves to stand in His presence. They are the ones who seem comfortable in their own skin, because they've dedicated every square inch of it to Christ. A matching outfit or ironed shirt isn't required to enter the presence of God. Scuffed shoes and an unshaven face are equally loved by God.
It's not about being loved more or feeling worthy. We know we are loved and we know He calls us worthy; In fact, He calls us friends. Dressing to impress Jesus doesn't "impress" Him, but it's an OK way to give Him glory. He deserves our praise …our best effort. Coming from the self-proclaimed favorite himself, John reminds,
"I have called you friends, for everything that I learned from my Father I have made known to you" (John 15:15).
Photo Credit: ©GettyImages
---
Meg Bucher writes about everyday life within the love of Christ on her blog, http://sunnyand80.org. "Mom" is the most important calling on her life, next to encouraging others to seek Him first … authentically. A writer, dance mom, substitute teacher, youth worship leader/teacher and Bible Study leader, she can often be found having some kind of an adventure in the small little lake town where she resides with her husband of ten years, two daughters, and their Golden-doodle.
7 Stories of God's Incredible Power over S
ickness in the Bible
Chara Donahue
Contributing Writer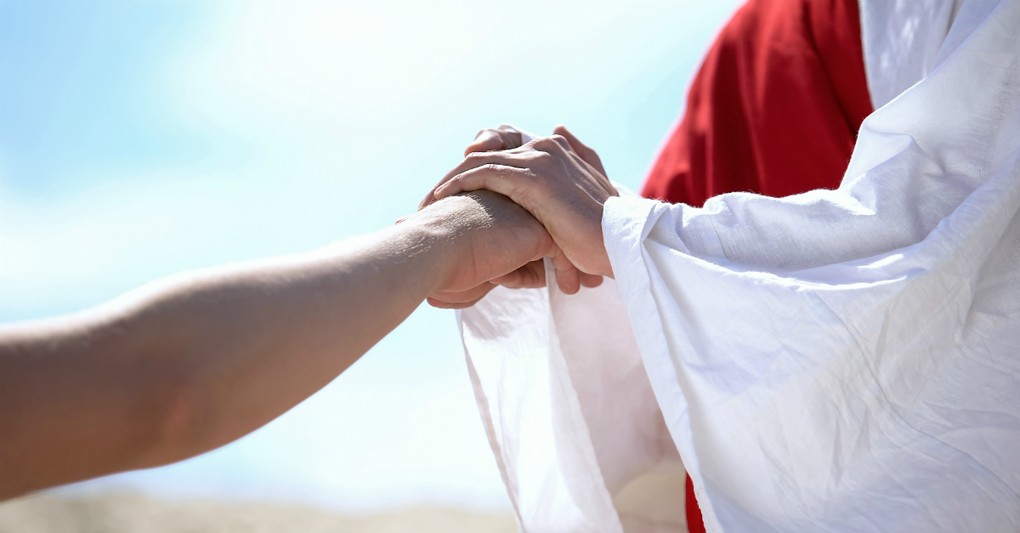 Quick poll: Who could do without sickness or disease, entirely? It is inconvenient, humbling, unsettling, and it can be downright terrifying. Before the fall of man there was no sickness, pain, or death, so it follows that we would long for the days when our health is no longer a concern, or something to be maintained or protected.
But we live in a fallen world, and the reality of human frailty is too present for us to ignore—ignorance will only harm us further. Our deepest hope is that this world will not always be this way, and that God's power is always greater than any bacteria, cancer, or virus. What wonderful grace we are given as beloved children, and heirs to whom God has left his Word. It ministers to us in our time of need and strengthens us for the times to come.
Here are 7 stories from the Bible that show God's power over sickness, teach us about the true character of our healing God, and give us courage over fear.
Photo Credit: © Getty Images/Motortion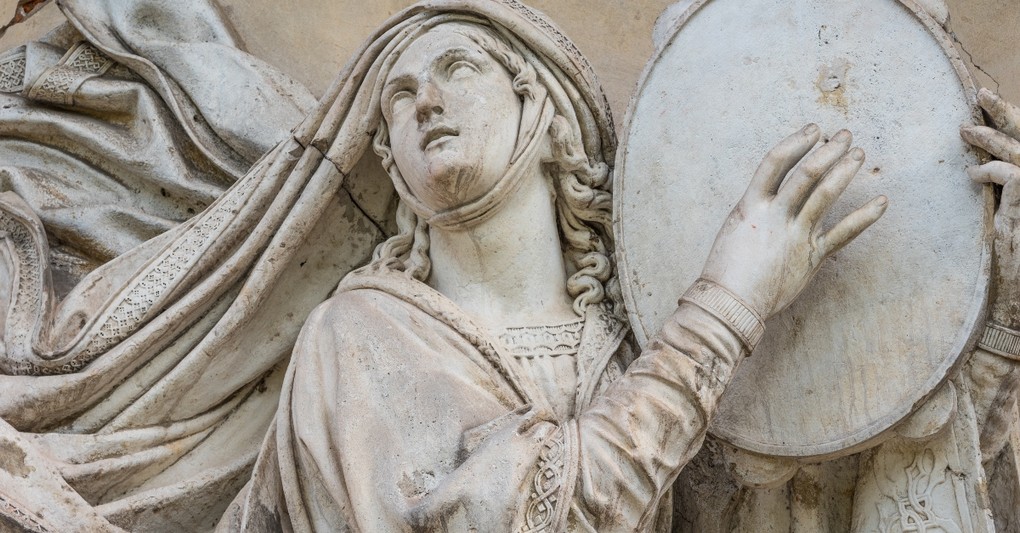 God's Healing Power in the Old Testament
Slide 1 of 7
1. Miriam and Moses
Moses's sister Miriam ended up with a case of leprosy when she and Aaron decided to oppose Moses and sought to lead in positions God had not designed for them. Even though he was betrayed, "Moses cried out to the LORD, 'Please, God, heal her!' The LORD replied to Moses, 'If her father had spit in her face, would she not have been in disgrace for seven days? Confine her outside the camp for seven days; after that she can be brought back.' So Miriam was confined outside the camp for seven days, and the people did not move on till she was brought back" (Numbers 12:13-15).
Photo Credit: © Getty Images/Stanislav Ostranitsa
The beauty of this passage is in the sympathetic cry of Moses—he seeks out God on behalf of another, and God answers with mercy. This passage should lead us to ask ourselves: How have I been crying out for other people? What do my prayers look like as someone who has lived in and through times of pandemic? Are our societies willing to wait out sickness so that many can be brought back, or are we so concerned with our own schedules that we would leave the ailing behind?
2. Elijah and the Widow's Son
Slide 2 of 7
God had miraculously provided for Elijah at the home of a widow who lived in Zarephath, but the joy was short lived because her son suddenly became ill, and died. The widow lamented and accused Elijah of bringing this sorrow to her home. He took the boy from his mother into a room and, "Then he cried out to the LORD, 'LORD my God, have you brought tragedy even on this widow I am staying with, by causing her son to die?' Then he stretched himself out on the boy three times and cried out to the LORD, 'LORD my God, let this boy's life return to him!' The LORD heard Elijah's cry, and the boy's life returned to him, and he lived" (1 Kings 17:20-22).
While it's easy for us to default to assigning blame in light of our suffering, this story not only shows God's power over sickness, but over the worst part of sickness—death. Charles Swindoll encourages us in his book A Man of Heroism and Humility: Elijah, to remember that our God is "…'the God of impossibilities,' the One who has limitless power, who has never—and will never—meet an intimidating obstacle He cannot overcome, an aggressive enemy He cannot overwhelm, a final decision He cannot override, or a powerful person He cannot overshadow. Because Elijah believed in "the God of impossibilities,"not even death caused him to doubt."
Photo Credit: © Getty Images/Photos.com
3. Elisha and Naaman
Slide 3 of 7
Naaman was the commander of the Syrian army and though he was a man of valor, leprosy did not discriminate and he became ill. His servant girl had heard of the prophet Elisha and suggested he seek out healing from this man of God. Naaman was desperate enough to make the trip, but when Elisha sent a messenger to Naaman with instructions on how to be healed, Naaman's pride almost prevented his ability to receive healing from God. As he went away in anger, "Naaman's servants went to him and said, 'My father, if the prophet had told you to do some great thing, would you not have done it? How much more, then, when he tells you, 'Wash and be cleansed!' So he went down and dipped himself in the Jordan seven times, as the man of God had told him, and his flesh was restored and became clean like that of a young boy" (2 Kings 5:13-14).
It is a frightening thought to think about how many times our own plans and expectations might get in the way of our seeing God move in miraculous ways. When we raise ourselves up too high, we ignore the simple instructions and admonitions of those God has sent to help us. When we are pleading to God for answers, we must take care not to be blinded by privilege and prejudice, but with humble hearts and seeking eyes wait for the instruction of our Lord.
Photo Credit: © Wikimedia Commons/Public Domain Image
Christ's Healing Power in the New Testament
Slide 4 of 7
In the gospels we see Jesus heal a multitude of people. Not all the healings are detailed, or counted for that matter, but over and over we see people bring their loved ones to Jesus for healing, seeking their own healing, and receiving healing. During a time when "pandemic" emerges as a common vocabulary word in homes across the world, what a relief it is to see Jesus has unquestionable authority over ailments and that his healing is extended to all generations.
4. Peter's Mother In-Law (the Older Generation)
This story gives us a glimpse into Peter's family life, and also shows Jesus' care for the elderly. He cared personally about his disciples, as well as those who mattered to them. "Jesus left the synagogue and went to the home of Simon. Now Simon's mother-in-law was suffering from a high fever, and they asked Jesus to help her. So he bent over her and rebuked the fever, and it left her. She got up at once and began to wait on them" (Luke 4:38-40).
Photo Credit: © Getty Images/Motortion
5. The Woman with the Issue of Blood and Jairus's Daughter
Slide 5 of 7
Mark 5:21-43 tells the story of how two women's lives become intertwined in the person of Jesus: an adult woman with an issue of blood and a twelve-year-old girl, both desperately in need of healing. Jesus was on his way to answer the plea of a Roman soldier, Jairus, who sought help for his dying daughter, when a woman who the doctors could not help reached for Jesus' robe with great hope, "because she thought, 'If I just touch his clothes, I will be healed.' Immediately her bleeding stopped and she felt in her body that she was freed from her suffering" (Mark 5:28-29).
Jesus stopped to talk to her and tell her that her great faith had healed her. He then proceeded to the household of Jairus after being told the girl had died, though it quickly becomes clear that Jesus has other plans in mind for the young woman: "he put them all out, he took the child's father and mother and the disciples who were with him, and went in where the child was. He took her by the hand and said to her, 'Talitha koum!' (which means 'Little girl, I say to you, get up!'). Immediately the girl stood up and began to walk around" ( Mark 5:40-42).
Photo Credit: © Getty Images/rudall30
6. The Apostles
Slide 6 of 7
Jesus granted his spirit to those who believed in his name and trusted in him for salvation. After Jesus' ascension, the disciples continued in the work of preaching the good news and many began to believe. They not only saw conversions but also a great display of the power of God working through his children, "… people brought the sick into the streets and laid them on beds and mats so that at least Peter's shadow might fall on some of them as he passed by. Crowds gathered also from the towns around Jerusalem, bringing their sick and those tormented by impure spirits, and all of them were healed" (Acts 5:15-16).
All of them were healed. When death is too frequently the unwelcomed companion to our existence, stories like this can feel like fairy tales; but they're true, these really happened. God chose to move this way at these times, so we can ask for the miraculous, and pray expectantly to be witnesses to it. May we as the church, trust in his power at work within us, and pray that God shows his might.
A Model for Us All
Slide 7 of 7
7. Jesus Heals the Man with Leprosy
This story is fantastic because of its simplicity; the whole story is told in only a few verses. Matthew 8:1-3 says, "When Jesus came down from the mountainside, large crowds followed him. A man with leprosy came and knelt before him and said, 'Lord, if you are willing, you can make me clean.' Jesus reached out his hand and touched the man. 'I am willing,' he said. 'Be clean!' Immediately he was cleansed of his leprosy." This man with leprosy is the model for how we should approach God in our requests—he goes boldly and submissively. He knows Jesus can heal him, but also recognizes that the finality of that decision belongs to God alone. Jesus says one sentence and supernaturally brings healing, and hope.
There is no sickness or disease outside of God's control. He is good and worthy of our trust. We may not always be able to identify what he is doing or why he is doing it, but we need never worry that he has become too exhausted to take action. God loves us. He sees us, and if he is willing, he can heal us immediately. The good news is that for those who trust in him ,healing will come. It may not happen on our timeline, but we are promised that when Jesus returns, "He will wipe every tear from their eyes. There will be no more death, or mourning or crying or pain, for the old order of things has passed away" (Revelation 21:4).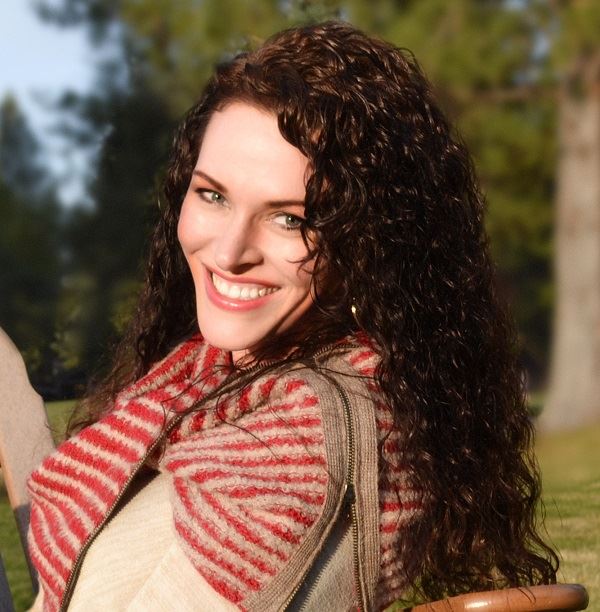 ---
Chara Donahue is a co-author of the Bible study 1, 2 & 3 John: Experiencing Transformation and is working on her next book. She enjoys serving as a biblical counselor, speaking to women, and savoring coffee when her four kids are out playing with dad. She holds an MSEd from Corban University, is passionate about seeing people set free through God's truths, and is the founder and editor of Anchored Voices. Get in touch with her on Facebook or Twitter.
Photo Credit: © Getty Images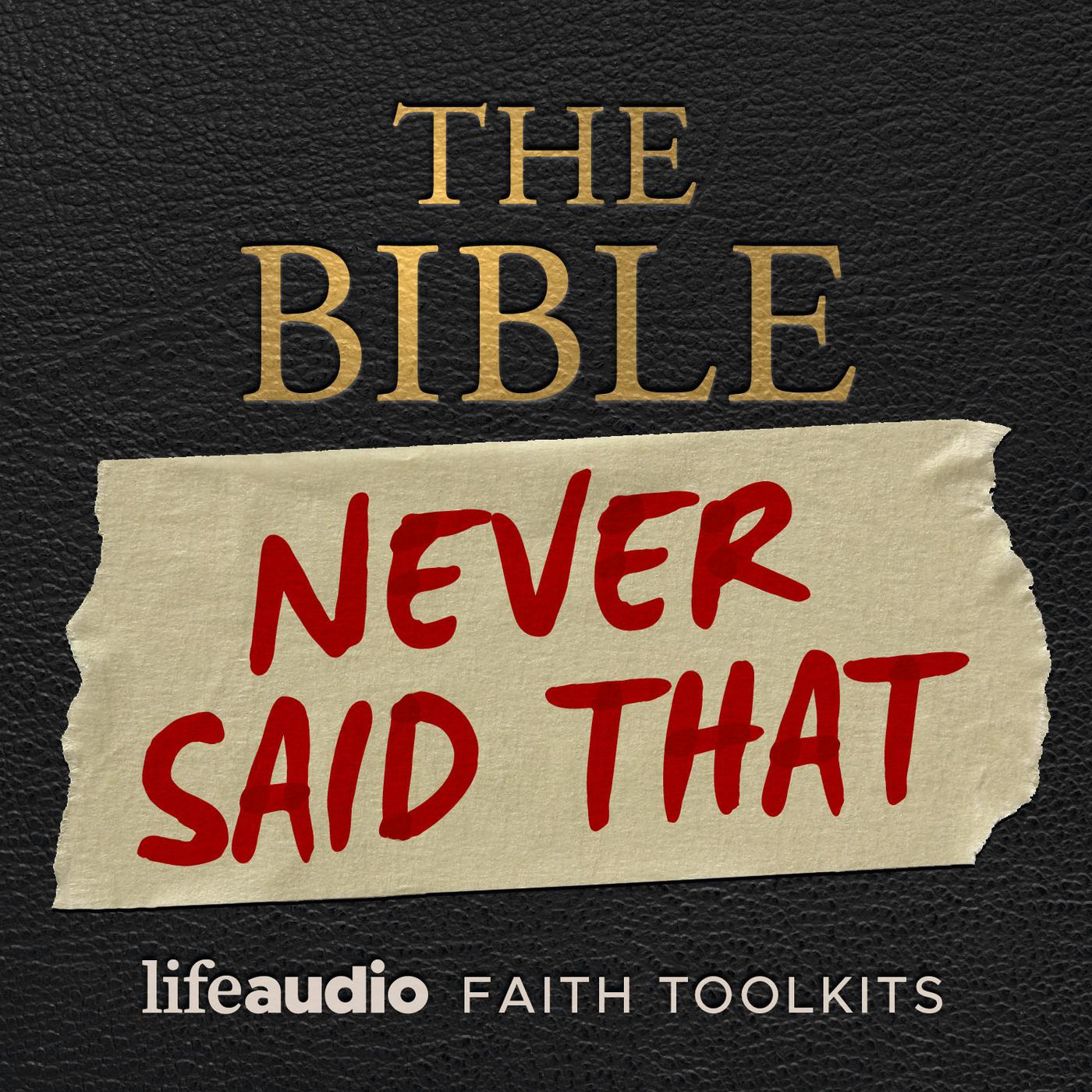 Chara Donahue is a co-author of the Bible study 1, 2 & 3 John: Experiencing Transformation and is working on her next book. She enjoys serving as a biblical counselor, speaking to women, and savoring coffee when her four kids are out playing with dad. She holds an MSEd from Corban University, is passionate about seeing people set free through God's truths, and is the founder and editor of Anchored Voices. She is also the host of the podcast The Bible Never Said That, which you can listen to on LifeAudio.com. Get in touch with her on Facebook or Twitter.
journey through the Gospel of Mark
In Mark, we find that Jesus gave us clear expectations about who He was and what He expects of us. — Jeff Manion
Mark: The Invitation
by Jeff Manion from session one, Mark: 40 Days Through the Book

Welcome to Bible Study of the Week, where every Sunday we give you the free first sessions of video Bible studies from leading authors, pastors, and Bible teachers. Pastor Jeff Manion is the author of Mark: In the Company of Christ, one of the debut studies in the new series, 40 Days Through the Book. Each of the studies in this series, taught by a different pastor or Bible teacher on specific books of the Bible, is designed to help us more actively engage with God's Word by understanding its background and culture, and applying it in a fresh way to our lives. Look for more studies coming out soon for Romans (Max Lucado), Philippians (Mark Batterson), and 1 & 2 Thessalonians (Levi Lusko).
Now here's Jeff Manion with the first session on the Gospel of Mark…
*
Mark 1:1–3:6
In the opening chapters of Mark, we see the meteoric rise of Jesus. We then witness conflict when the religious leaders decide they do not like what Jesus is teaching and how the crowds are drawn to Him. Jesus is helping the people of His day understand who He is and what He expects of those who make the decision to follow Him.
WELCOME
When expectations are crystal clear, everyone benefits. Just consider the workplace. Employers who give their new employees a written job description with detailed responsibilities and expectations avoid all kinds of future problems. Just imagine a boss telling a brand-new employee, "We don't have job descriptions or specific responsibilities for our employees. We just hope you figure things out as you go!" It would be a recipe for disaster.
Likewise, couples repeat vows at their wedding ceremony to set up clear expectations. The couple vows to stick together and love each other "in sickness and in health, for better and for worse," for as long as they both shall live. We have all heard these words at weddings. Why do they matter? Because any significant commitment involves setting up clear expectations and declarations of how the parties will conduct themselves.
In our modern world, we often end up skimming over words of commitment and rashly clicking the approve button. Just think about those agreements or contracts that pop up on a computer or tablet. When was the last time you actually read every word in these agreements? Most of us just scroll to the end and click "agree" without a second thought.
In the Gospel of Mark, we find that Jesus gave us clear expectations about who He was and what He expects of us. When it comes to following Jesus, we are wise to slow down and read the fine print. There is nothing better than being a disciple of Jesus, but there is also nothing that will call us to greater commitment and sacrifice.
So, as you begin this study, pay close attention to the words of this powerful biography of Jesus. It will reveal who Jesus is with staggering precision. It will also show who you are to be and what is expected if you are going to bear His name and accept the call to follow Him.
SHARE
Think about when you first made the decision to follow Jesus. What did you think was expected of a Christian? How has your understanding changed and matured over time?
Your Turn
Watch the video, come get the session one study questions, and share your thoughts on this study on our blog. We want to hear from you!
let's throw a party 🎈
Out of the abundance of the heart the mouth speaks. — Matthew 12:34
Throw a Party
by Mike Burnette, from Parable Church
The Father Throws Parties; Older Brothers Throw Fits
Have you ever been in an argument with a family member or spouse when something slipped out that you never planned to say? Some people call this "word vomiting," and as the term suggests, it usually isn't a good or pleasant experience. However, it can be an honest experience and helpful in revealing what is going on inside your head and heart about a certain person or topic.
Jesus knew all about this experience, which is why He said,
Out of the abundance of the heart the mouth speaks.
— Matthew 12:34
He was reinforcing the truth that we can tell a lot about how we really feel and what we really believe based on what comes out of our mouths in conversations, especially when we are not planning what we are going to say.
This principle yields valuable insight into the "older brother attitude" that so often characterizes our churches. [In the parable of the prodigal son] The older son was standing outside the party, refusing to come inside with his father and his brother — perhaps demanding to speak with his dad.
His father leaves the party to try to reason with his son. The ensuing conversation unleashes a slew of words that is eerily reminiscent of the way many feel about God and church — and the way God is trying to change our hearts here to reflect the culture of His Kingdom.
But he answered his father,
'Look, these many years I have served you, and I never disobeyed your command, yet you never gave me a young goat, that I might celebrate with my friends. But when this son of yours came, who has devoured your property with prostitutes, you killed the fattened calf for him!' And he said to him, 'Son, you are always with me, and all that is mine is yours. It was fitting to celebrate and be glad, for this your brother was dead, and is alive; he was lost, and is found.' — Luke 15:29–32, emphasis mine
To begin, his whole speech has a real "look here, old man" feel to it. This speaks to entitlement and disrespect, but it also speaks to the general older brother attitude that leads us to begin reading off our résumés to God as if He doesn't already understand our lives and, more importantly, what's best for our lives.
Had the older son been working faithfully for his father? We have no reason to think otherwise, but we do have reason to think this son didn't understand his father's heart. As he listed his accomplishments, it's obvious he believed two things: that the younger son did not deserve the party and gracious restoration he was receiving from the father, and that he himself deserved much more than this because of his work record.
Jesus deals with this concept a lot in Scripture — the restructuring of fairness along the lines of his grace rather than merit. It is also vividly revealed in Matthew 20:1-16,
where Jesus tells another parable, this time about a master who hired laborers throughout the day at a certain agreed-on rate. As the day progressed, the master kept going into the marketplace and hiring more and more workers, which meant that some of them worked much shorter shifts than the ones who started in the early morning.
So when the day came to an end, the master paid all the workers the same amount — the very amount he had promised to pay them. As you can imagine, that wasn't going to cut it for the workers who had put in an entire day's work. They cried foul, demanding more than the workers who had only worked a few hours. But the master couldn't have been clearer. He was the master, and he had agreed to pay everyone the same amount. No one forced anyone to work, and the pay was still very good.
It is this matter of comparing our work with others that was also tearing up the older brother as he chewed out his father. He was being paid handsomely already, much more than the servants and much more than he deserved. In fact, lest we forget, the father had already distributed two-thirds of his inheritance to the older son, which meant he was rich beyond his wildest dreams simply because he had been born. This is why the father said to him in Luke 15:31,
"All that is mine is yours."
He hadn't earned this inheritance. In fact, it had been given to him early because of the foolishness of his little brother. He had benefited from the younger brother's prodigal decision.
But in the mind of the older brother, it wasn't enough. He felt that even a single goat given to his little brother by his father was somehow robbing him of something he deserved. This brother no doubt owned goats as far as the eye could see — after all, he was chief heir to a very wealthy man.
When you think of it in these terms, we see that the older brother attitude is not a fairness problem or even a provision problem, but rather a heart problem.
Many church leaders lead with this attitude, and more than that, they don't lead their members away from this attitude.
The result is that church can feel less like the extravagant party that the Father desires and more like a solemn get-together of insiders eating the same old food. Again, having a welcome sign on your church lawn or a coffee bar in your foyer does not produce the culture of the Father's Kingdom. This is much deeper stuff — the stuff of your heart and the hearts of the people around you who call your particular church their own.
The bottom line is that God throws parties for His kids who come home, no matter how dirty, wasteful, or sinful they have been.
Older brothers, however, throw fits—and if you find yourself word vomiting like the older brother, Jesus says your words are reflecting your heart, so you should pay attention to them. As church leaders and members, we must become intentional in authentically leading our churches away from the older brother attitude.
Excerpted with permission from Parable Church by Mike Burnette, copyright Mike Burnette.
. . . .
Your Turn
It's so easy to get upset about God's unfair grace at younger brothers when you've been a Christian for a long time. We have to remember to party! We have to remember to celebrate the amazing abundance of God and our outrageous inheritance! Our hearts are important. Let's not let them get stingy and uptight! ~ Devotionals Daily