REMEMBER THOSE IN PRISON
Continue to remember those in prison as if you were together with them in prison… Hebrews 13:3a
As we see in Hebrews chapter twelve, once we "keep our eyes fixed on Jesus," we will be aware of how we should then live. The writer now turns to the issue of remembering those in prison.
Matta Boush, an outspoken evangelist in South Sudan was arrested on political charges under questionable circumstances. He was given a sentence of thirty years at a local military prison. Many people around the world prayed for him, and for his family at home.
He asked prison authorities for permission to hold prayer meetings. At first they declined, saying, "We already have a mosque; you should go there." But Boush persisted and eventually the authorities relented. For the first prayer meeting, only six people showed up. In a few weeks, more people were going to the prayer meeting than the mosque.
A few years later, he was transferred to another city prison. As he had in the first prison, he asked for, and received permission to conduct prayer meetings. Again he was told to limit his work to non-Muslims, yet as he continued to minister to non-Muslims, they, in turn would talk to Muslims. The result was that during his five years of ministry in that prison, he helped lead between 150 and 200 people to Christ.
Transferred again to another prison, he was able to help build a prison chapel there. After several months, prison officials told him that he did not really belong in prison, so he was given the freedom to leave the prison by day and return by night. Boush was glad to get out and meet with friends he had in Khartoum, but soon he realized that he could not effectively witness to his fellow prisoners if he had freedoms they were denied. He told the prison officials he would no longer go out. He knew it was not God's time.
Later, he was offered private air-cooled sleeping quarters (summer temperatures exceed 100º F). But Bousch's most productive time for witnessing was at night, so he declined the offer. He saw fruit for denying his own comfort to do what he felt God was calling him to do. In ten months, 200 more people came to the Lord in the prison.
Without warning, he was one day released early and returned to his family. Matta Boush's enemies had hoped to steal his life from him by throwing him into prison, but God had given him a true "life" sentence: to share the hope of eternal life that comes through Jesus Christ.
RESPONSE: Today I will keep my eyes fixed on Jesus remembering to identify with my brothers and sisters in prison for their faith.
PRAYER: Lord, meet the needs today of Christians around the world in prison for their faith in You. Help them to glorify You in their situation. Bless their family members waiting patiently at home.
"He has sent me to bind up the brokenhearted … to bestow on them a crown of beauty instead of ashes, the oil of joy instead of mourning, and a garment of praise instead of a spirit of despair." Isaiah 61:1b, 3a (NIV)
"Mommy,tell me a story."
That was a common request when my son was a little guy. Whether riding in the car, getting a haircut, or being tucked in at bedtime, Steven loved for me to tell him a story. The one requirement for my made-up tales was that Steven had to give me the first line. "Okay, buddy," I'd say, "What's the first sentence?"
"Once upon a time there was a leaf …"
"Once upon a time there was a snail …"
"Once upon a time there was a tree …"
"Once upon a time there was a dragon …"
And so, the tale would begin.
Everybody loves a good story, but not everybody loves their own story. Mistakes pile high like weeks-old laundry. Shame whispers, "If they only knew." Tear-stained pages warp and cause the volume to fall open to unwanted pages. Dog-eared corners mark traumatic happenings we keep going back to in order to make sense of it all. Some pages have spots worn thin from rubbing a mental eraser over words that won't go away. Lines we've tried to cross out instead stand out and taunt us. We've all got them — unwanted pages. Yes, I'd like a different story, please.
For most of us, it is not the whole of our stories we don't like, but just certain parts. Our tragedies, traumas and too-dark-to-tell memories may be different, but the pain is the same.
A husband left.
A boyfriend cheated.
A friend betrayed.
A parent abused.
A boss misused.
A disease ravaged.
A steering wheel jerked.
A gunshot fired.
A child died.
I don't know the difficulties you've been through, but I do know your story doesn't end there. There is more to be written, and God is even now dipping His pen into the inkwell of wholeness, writing your story and mine into His larger story. God turns broken stories into beautiful prose and unwanted pages into stunning narratives of victory. That's not just a promise; it's a bedrock truth — one I know from personal experience.
But God never intends for us to stay stuck in our past pain. He longs to heal the broken places and fill the empty spaces. The Bible says this about Jesus through the prophetic words of Isaiah:
"… the LORD has anointed me to proclaim good news to the poor. He has sent me to bind up the brokenhearted, to proclaim freedom for the captives and release from darkness for the prisoners, to proclaim the year of the Lord's favor and the day of vengeance of our God, to comfort all who mourn,and provide for those who grieve in Zion — to bestow on them a crown of beauty instead of ashes, the oil of joy instead of mourning, and a garment of praise instead of a spirit of despair" (Isaiah 61:1-3, NIV).
Isn't it amazing God can take our darkest chapters and turn them into our greatest victories? He can, you know. But He does require our cooperation. Great beauty can come from our marred and tattered stories. Immense light can emerge from our darkest and most desperate days. It was only when I turned the broken pieces of my life over to God that He showed me how to have a better story.
I want to encourage you today: Don't get stuck in the pain place or the shame place. Keep moving ahead and pray for God to show you how to turn your mourning into dancing.
Lord, sometimes I just don't like my story. However, I know You can use every single page to bring glory to Your name. Show me how I can move from mourning to dancing and from ashes to beauty in each chapter of my story. In Jesus' Name, Amen.
TRUTH FOR TODAY: Romans 8:28, "And we know that in all things God works for the good of those who love him, who have been called according to his purpose." (NIV)
RELATED RESOURCES: Everyone likes a good story, but not everyone likes their own story. Let 2021 be the year you turn your worst chapters into your greatest victories. Sharon Jaynes' book, When You Don't Like Your Story: What If Your Worst Chapters Could Become Your Greatest Victories?, is available today!
CONNECT: Visit Sharon's When You Don't Like Your Story Bible Study Facebook page and sign up to go through the book with a group of women to learn how your worst chapters can become your greatest victories!
REFLECT AND RESPOND: What is one chapter in your life you long for God to redeem — to turn it around and use for good? Share with us in the comments!
© 2021 by Sharon Jaynes. All rights reserved.
Proverbs 31 Ministries
P.O. Box 3189
Matthews, NC 28106
www.Proverbs31.org
Promise #26
Promise #26:
I look after foreigners and I help the fatherless and the widow.
Psalm 146:9 (WEB)
Yahweh preserves the foreigners.
He upholds the fatherless and widow,
but the way of the wicked he turns upside down.
God's heart is always out for the underdog. He is always looking to protect those who cannot protect themselves. That is just part of His character. In today's promise, Psalm 146:9 says that God looks after foreigners in a strange land and helps those who are fatherless and widowed.
The New Living Translation says Psalm 146:9 this way… The Lord protects the foreigners among us. He cares for the orphans and widows, but he frustrates the plans of the wicked. (NLT) If you are in a position where you feel weak and vulnerable in this life, be comforted in knowing that God is watching over you.
If you are living in a place where you don't feel that you belong, God will protect you. If you feel fatherless and need a Father's love, God will be a Father to you. If you are widowed and battling with feelings of loneliness, He will be your husband.  Whatever need you might have, be encouraged in knowing that God cares for you and He will look after you.
Love God And Love Others Well
Loving The Churches
"Who is weak, and I do not feel weak?  Who is led into sin, and I do not inwardly burn?" — 2 Corinthians 11:29

Take time to read 2 Corinthians 11:23-29.  In this brief passage, Paul said he'd been in prison, endured flogging and stoning, been near death "again and again", and received thirty-nine lashes five separate times.  He'd been "beaten with rods" and lost at sea.  He'd run for his life from robbers, Jews, Gentiles, and "false believers"; and he'd faced danger in the city and country while crossing treacherous rivers.  He'd also experienced exhaustion, overwork, thirst, hunger, nakedness, and hypothermia.

Have you ever seen such a laundry list of ways to suffer?

But Paul wasn't quite finished.  One more thing caused him distress: his "concern for all the churches" (v.28). His love and compassion for his fellow believers was so intense that even as he plunged across raging rivers, fled from enemies, and fought the waves of the open sea, his heart was with churches.  Ask God to help your heart with that same kind of love.

Lord, I want to love my brothers and sisters with the depth of love that Paul had.  Enlarge my heart!  Amen.
Jesus speaks…
Sit still in the Light of my Presence,
and receive my peace. These quiet
moments transcend time.
"The wounded mind must be reset like a fractured bone. It cannot heal itself without spiritual realignment." ― Anthon St. Maarten
Sincere Love
by: DaySpring
Love endures forever. (I Corinthians 13:8)

Above all, maintain constant love for one another, since love covers a multitude of sins. (I Peter 4:8)

Father,

What a blessing to know that Your love never ends – it lasts through to eternity. It's almost a foreign concept in a world where people love each other one day, then hate and leave each other the next. Nothing is permanent here, not even love. Yet You are love, and You are eternal. Today I will rest in this promise and let my heart be filled to the brim.

Help me live out this day in Your love. As I work and live in community, help me to remain in a spirit of love toward each person I greet. Help me to be all there with each encounter and to extend grace the same way You so lavishly drape it over me. Help me to keep love as the goal higher than any box I need to check on my to-do list.

In Your faithful name I pray. Amen.

Looking for more inspiration? You can find more resources for hope and encouragement, such as products to help you grow in your faith or resources in our article library on DaySpring.com. 

10 Ways Your Adult Children Need Your Encouragement
Karen Whiting
Crosswalk.com Contributing Writer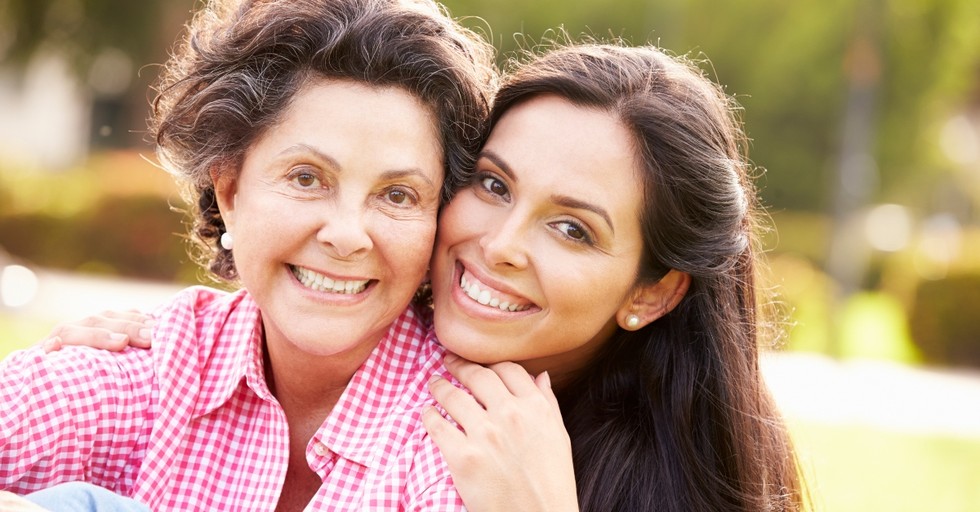 We love our adult children, but sometimes take it for granted that they know we still love and support them. They still want us to express our love and show it because it encourages them. We don't always need to use words, as our actions speak loudly too. As they find their way in the world, they still have the same basic needs of every child that include being loved, affirmed, and accepted. They want the relationship to grow and mature and know you are proud of them. Our tone, word choices, and ways we encourage should change to reflect their status as adults. Here are ten ways to encourage them and show you love.
Photo Credit: ©GettyImages/monkeybusiness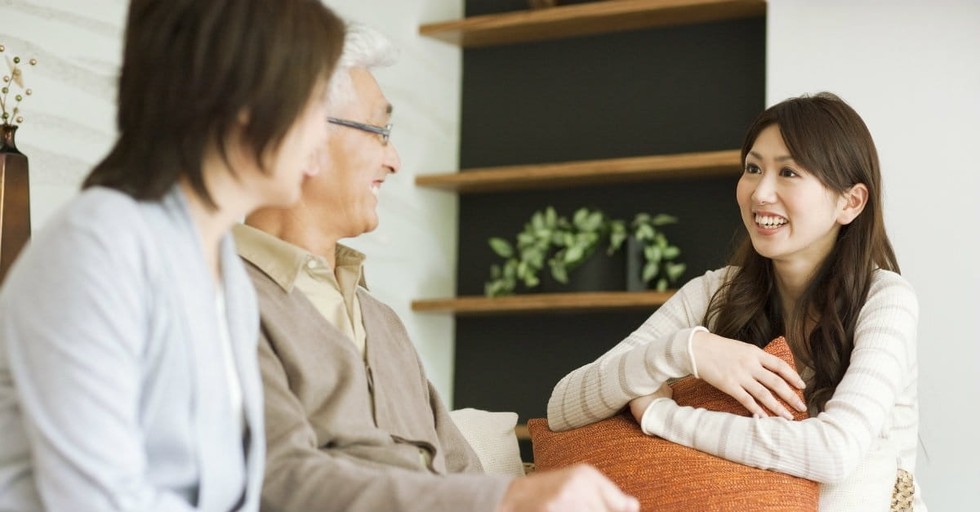 1. Encourage their life as an adult.
Slide 1 of 10
You may not agree with all their choices, but it's good to show you care by listening to them and asking what they are enjoying about their life and their choices. Be authentic in agreeing to disagree at times. Remember to remind them that you love them forever.
They may make different choices in what church to attend, where to volunteer, and more. They need to carve out their own lives and simply want us to accept that they made their own decisions. This includes accepting their spouse when they marry and praising the good qualities you see in that person. Acceptance gives them a sense of belonging and still being part of the family even as it extends wider.
Hugs show you care, and smiles, when you taste a bite of a meal they prepared or open a gift they give you, show approval. Compliments on how they decorated their own place show you accept their style. Those little signs of acceptance make a difference.
Photo Credit: ©GettyImages/AID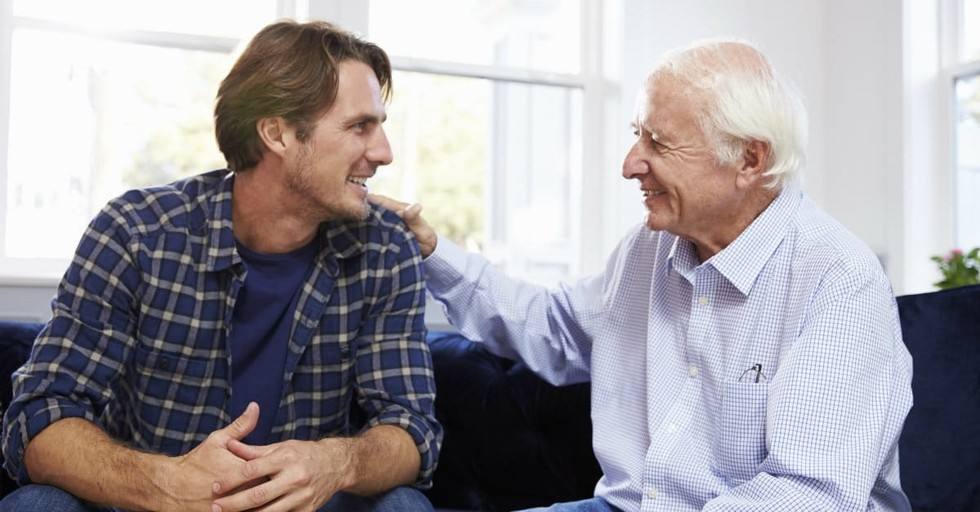 2. Affirm them.
Slide 2 of 10
Affirm your adult children by praising their positive choices and their strengths. Listen to what they believe they are called to do and what gives them a sense of purpose. Tell them you are happy to see them put a talent or skill to use.
Praise them for specifics, such as choices they make to spend time with their spouse or children. Love them for who they have become and let them know you care as you see them working out struggles as they seek to build a life that matters. That encourages them to live with purpose and continue dreaming and striving to reach goals. They will know you are rooting for them to succeed and will continue to cheer them on when they make new choices.
Photo Credit: ©GettyImages/monkeybusinessimages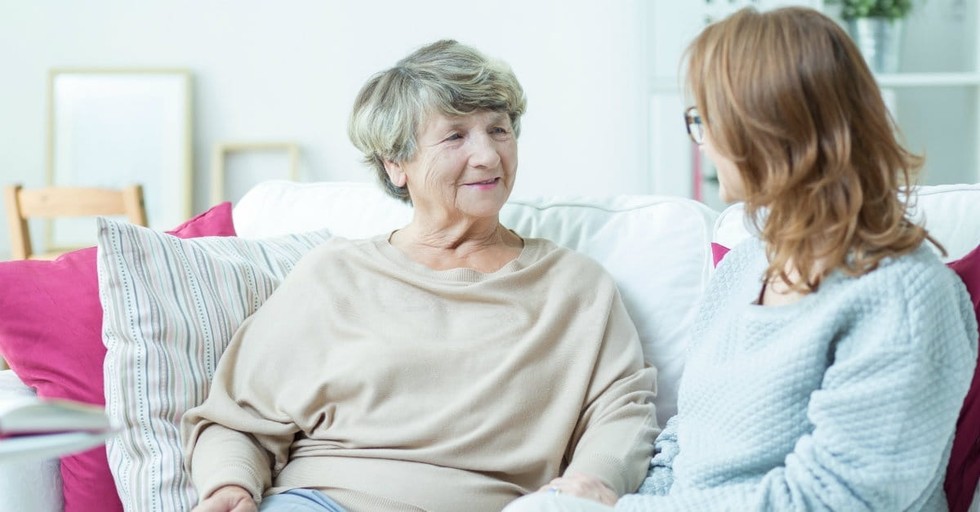 3. Show approval.
Slide 3 of 10
Show your adult children your approval by telling them you are proud of their actions. Give specific reasons for your approval, such as the way they drive, care for their children, help with a ministry, or work hard in their career. Express joy when they share an accomplishment or blessing they received.
Invest in their choices. When they volunteer somewhere, ask them to share the experience and how they are making a difference. Encourage them with praise for the giving of their time and talent and listen as they respond to the praise. They will feel more confident and valued.
Photo Credit: ©GettyImages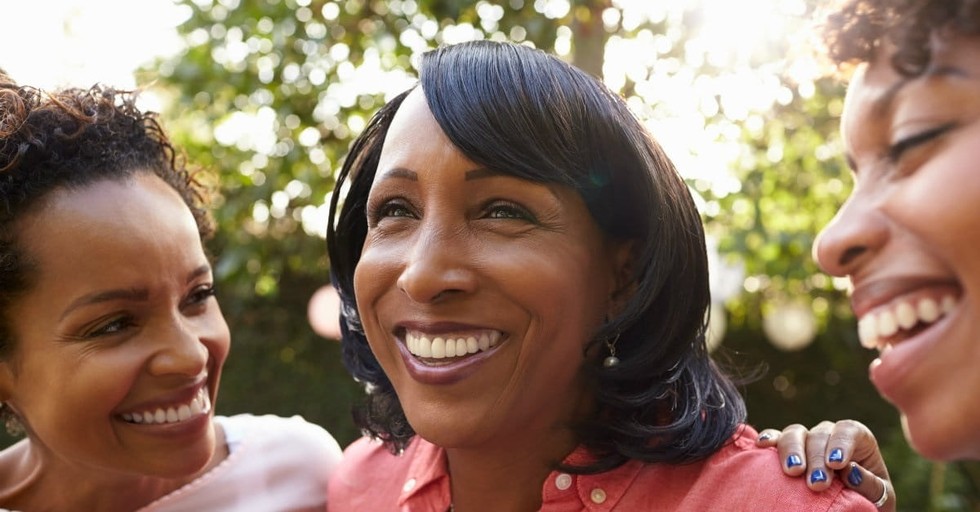 4. Invest time.
Slide 4 of 10
It's important to invest time in your adult children to show you want to do life with them. Giving them attention still matters. Buy tickets to an event to go together, invite them over for dinner, and listen. Ask them to share details of their week, job, volunteer work, or other interest.
When you shop and see something they might enjoy, buy it as a surprise gift. Give them a humorous card or a gift card to use toward something they are saving to buy. Say, "I thought of you the other day and bought this for you."
Engage with them online too. Follow them on social media and comment when you enjoy a post they made. Add a memory linked to their post about their childhood.
T-I-M-E still spells love for adults. I spend a week each summer vacationing at the beach near extended family with a son and his family who lives farther away. Sometimes it takes effort to be together, but it's worth it.
Photo Credit: ©GettyImages/monkeybusinessimages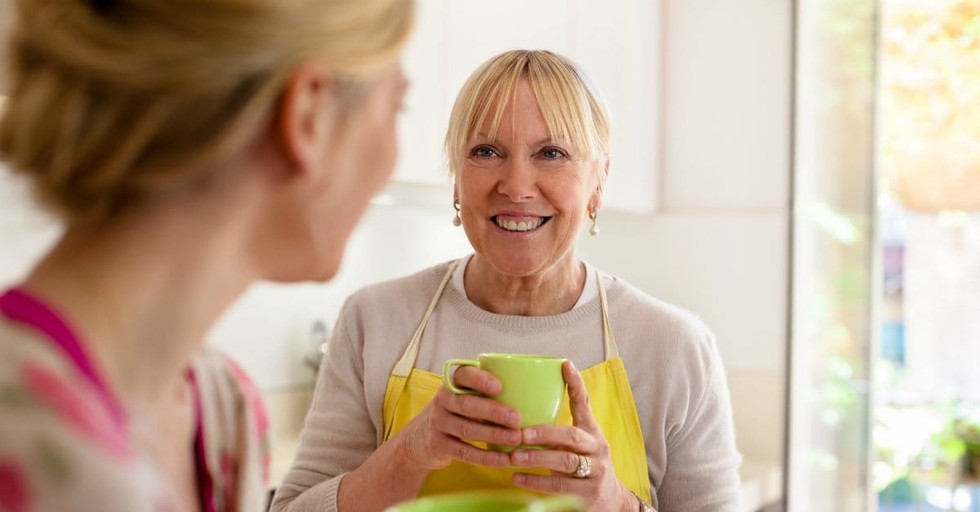 5. Encourage with assurance.
Slide 5 of 10
It is important to encourage your adult children with your assurance. We all want to feel secure in our relationships, so remind them you will always love them. Give them your blessing for a choice they made and let them know you always pray for them.
Make sure they know they matter. Encourage them by keeping them in the loop. Share information to keep about other relatives or friends. Share stories of their heritage to remind them of their legacy. This encourages them to savor good memories and develop new ones.
One of my daughters finally found a job she could fit into her busy schedule as a mom, but it involved a lot of driving. I gave her a gas gift card with a note that I would pray as she drove.
Photo Credit: ©GettImages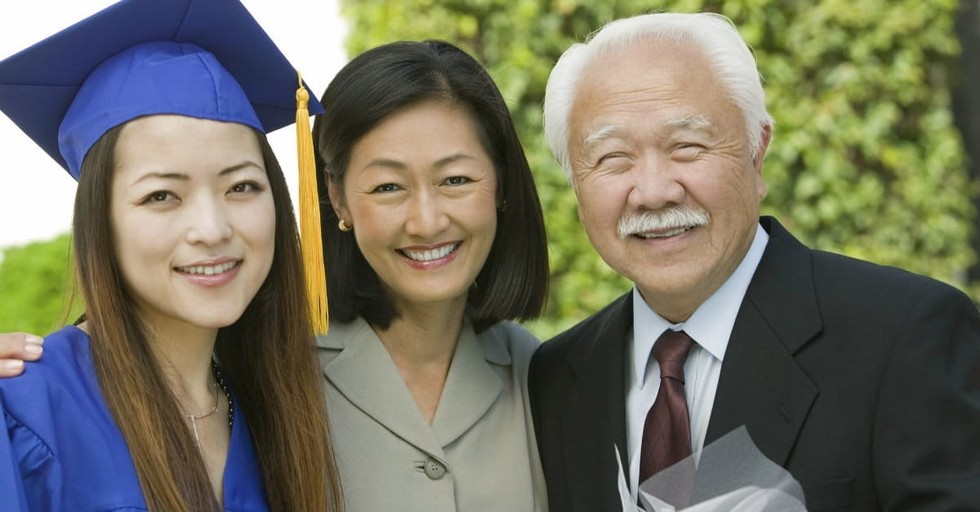 6. Ask about their future.
Slide 6 of 10
Encourage their sense of adventure and dreams by asking them to share what they'd love to do in the future whether it be travel, work, or any other desire. Ask what they are doing to work toward that goal. Bring it up at times to remind them you listened to their heart's desires and pray it will be fulfilled.
Ask what they've done that took courage and surprised themselves when they succeeded. Give them a new kind of graduation gift when they step out with courage. It might be a graduation card or a little gift that reflects the adventure or challenge they overcame.
Look through family photos to find one where they mastered a skill, like riding a bicycle, climbing a rock wall, or getting an A in a tough subject. Use the photo to create a card with a note expressing that that you know they will continue to move forward, reach great heights, and succeed.
Photo Credit: ©GettyImages/Mike Watson Images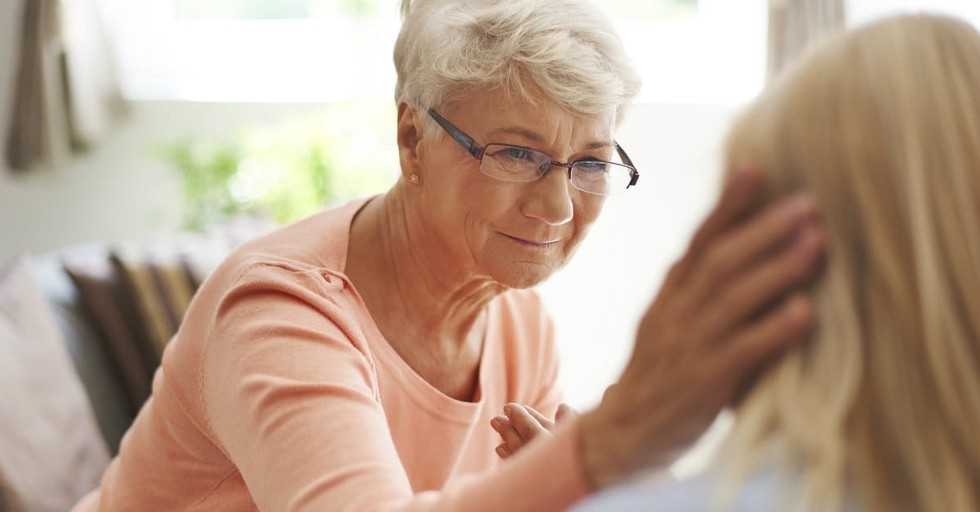 7. Encourage their adaptability.
Slide 7 of 10
As adults, they have to face problems and overcome difficulties. They may experience failure, loss, health issues, or just an occasional slump. When that happens, remind them how they coped as children or as an adult and how proud you felt when they overcame the difficulty.
Listen when share how they feel and show empathy. Ask what they perceive as a solution and what they plan to try next, or how you could support their decision. Let them know, without lecturing, that you overcame a few tough times too and sometimes had to face it one day at a time.
Show that you can be adaptable too. They might prefer text messages to phone calls during the work day or when you have a problem.
Photo Credit: ©GettyImages/gpointstudio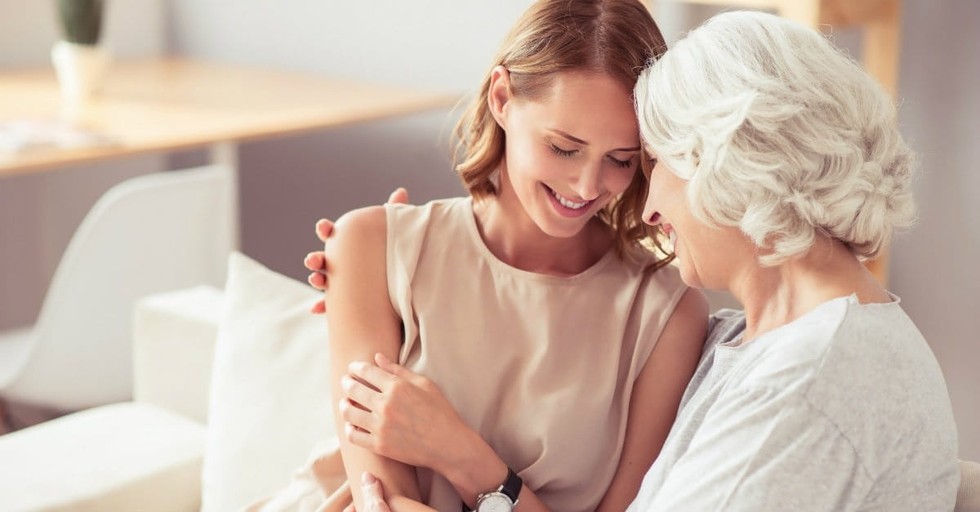 8. Appreciate them.
Slide 8 of 10
It encourages people to hear a thank you. Express thanks when they help you out or share information they think is helpful. Ask for their assistance in shopping, a home repair, etc. Then let them know you appreciate that assistance.
Avoid depending on them for every little thing, but be willing to ask when you really need someone to listen as you wrestle with a choice or need a helping hand.
Encourage their generosity and show appreciation of the gifts they give you. Be thankful for compliments they give and encourage them with compliments that show you appreciate the time they spend on their appearance, work, home, family or any other area.
Photo Credit: ©GettyImages/yacobchuk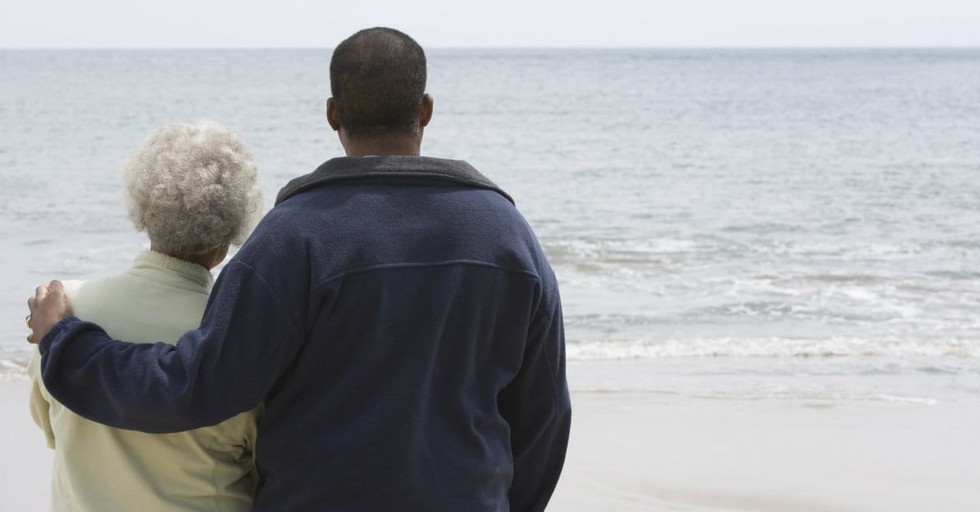 9. Converse on an adult level.
Slide 9 of 10
Encourage meaningful conversations, especially about what is important to them. Discuss tough subjects that look into the future, including your will, end of life choices, and your hopes, too. It means debating topics where you might not se eye to eye and then agreeing to disagree without letting it destroy the relationship.
Let them know you are willing to talk about anything. Encourage them to discuss family issues and that you will keep these discussions in confidence.
Help them accept your aging and enjoy the good times. When my husband battled cancer we let our children know our decisions and also encouraged then to visit. We didn't want them to regret not spending time together and offered to pay for any travel. They felt encouraged that we cared and really wanted them to have time to say goodbye and that we understood they had limited finances. Discuss barriers that make it difficult for them to connect or visit.
Photo Credit: ©GettyImages/moodboard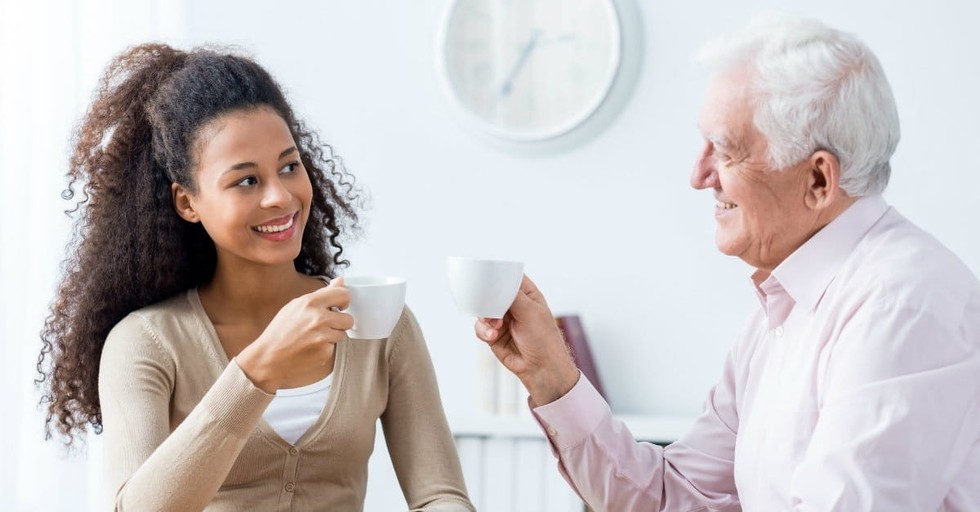 10. Encourage them with questions.
Slide 10 of 10
Encouraging your adult children with questions that show respect is important, as it lets them know them that you view them as an adult. It also shows that you are interested in them as a person and want to really know how they are doing. Here are a few ideas:
Ask about their parenting rules they want you to follow such as a limit on sweets when the children visit or how you can reinforce their discipline methods.
Ask what you can pray about for them.
Ask them their opinion about what's happening in the world and what we can actually do to make a difference.
Ask about friends and activities they enjoy.
Ask them how they solved a problem or overcame a challenge.
Ask what made them laugh or gave them joy lately.
If they are into technology, ask them what they enjoy in that area and what can help you understand what they are doing.
Ask them to help you be more tech savvy and how to connect with them via technology.
Remember to keep encouraging and keep trying to see what brings a smile or positive response. Use your words, prayers, and actions to show the love that's in your heart and your desire for them to do their best.
Karen Whiting is an author of 25 books, an international speaker, and former television host. She's a mother of five and a grandmother. Her book 52 Devotions for Busy Families makes it easy to practice faith at home. Connect with her on Facebook, Twitter, and Pinterest.
Photo Credit: ©GettyImages/KatarzynaBialasiewicz

A Prayer from Psalm 91 


Praying Psalm 91
By: Debbie McDaniel
"He who dwells in the shelter of the Most High will rest in the shadow of the Almighty." Psalm 91:1
We trudged slowly back to the car through a crowded parking lot in the Texas summer heat. Hot, humid, full sun bearing down. I noticed my daughter matching my steps, walking close by my side the entire way back. Little legs stretching out as far as they could to match my stride. She smiled up at me and said, "Mom, look, I'm walking in your shade." She'd found the shadow, the safe place to walk. I loved that my side was her shield, giving her protection from the heat.
We may not always see it, or feel it, we might forget it's there at times, or even wonder if God has left us to fend for ourselves in the heat of hard situations of life. But His protection is real. He doesn't, He can't, forget us or ignore us. If we belong to Him, His love is too great to leave us on our own.
In whatever troubles we face today, God is the place of refuge we can run to, He is our safe place.
A reminder for us, especially in the tough stuff, that we never walk alone. Full heat of troubles bearing down hard, heavy, it's a struggle at times to keep trudging through it all. Pressure and stress can seem as stifling as a hot afternoon summer sun. Yet God whispers truth, strong and sure, "Walk in my shadow, up close to my side.  It's in the safe place that brings confidence; for when we are resting in God's shadow, we will never face the full heat of our difficulties. He shelters from that pain. His shade, His shadow, diminishes what is actually felt in the intensity of all the heat. Rest, peace, and calm rise up strong, right in the struggling mess of life, and we're assured, He's in control.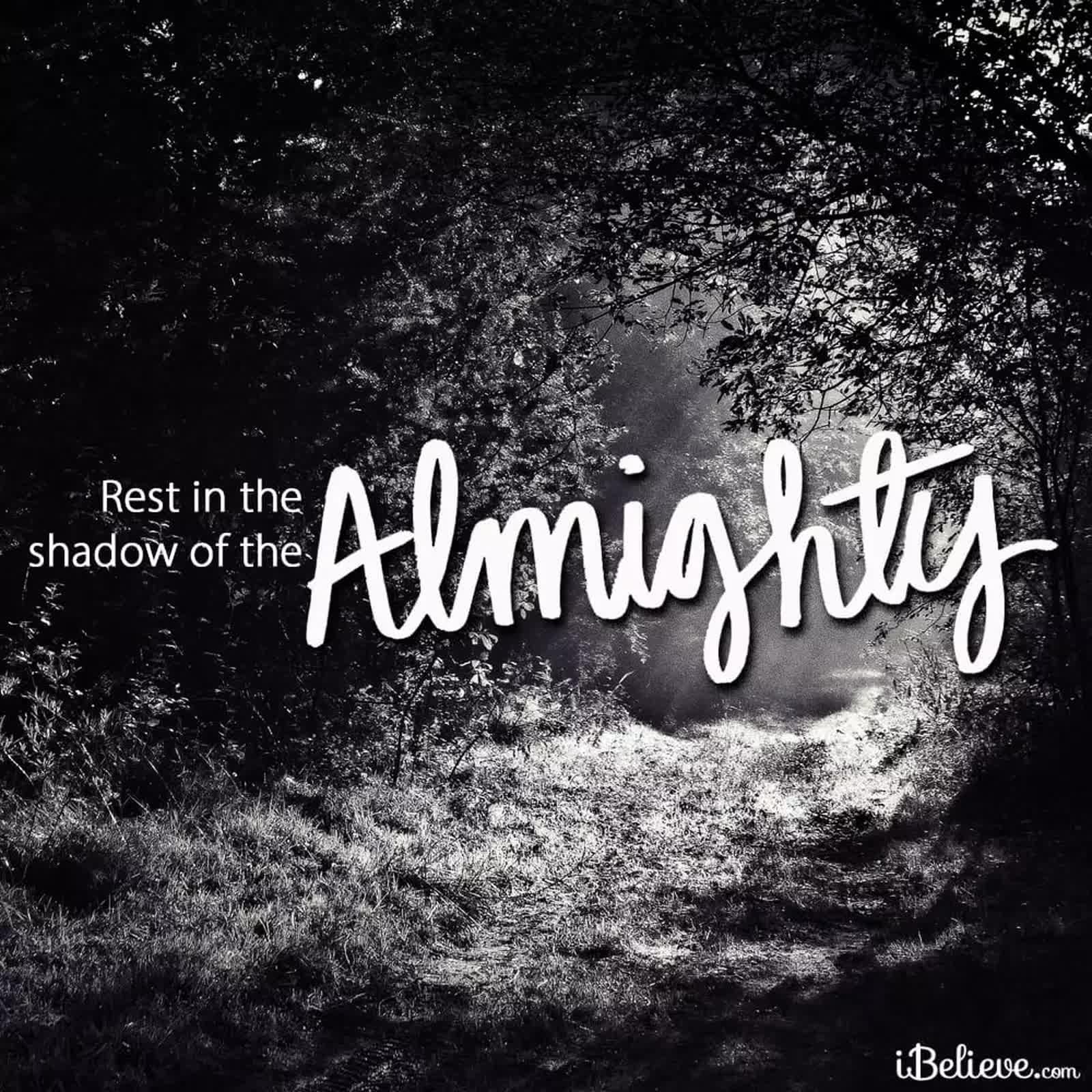 Don't ever doubt it. God works on behalf of those who love Him and honor His name. He is so good to us. We may never fully know, this side of heaven, how very much He has sheltered us from in this life.
Dear God,
Thank you for your presence with us, thank you for your Almighty Shadow. Thank you that you go before us, and cover us from behind. Thank you that you are in our midst, and that our future is secure in the place you're preparing for us.
Your words bring such hope and comfort. Remind us of your strength today, may we see glimpses of your glory and blessing along the way as we seek after you. For victory and salvation are found in you alone.
In the Mighty Name of Jesus, Amen.
Editor's Note: Content taken from the article "8 Powerful Promises of God from Psalm 91" by Debbie McDaniel. You can read that piece in full here. All rights reserved.

Now that you've prayed, are you in need of someone to pray for YOU? Click the button below!

Visit iBelieve.com for more inspiring prayer content.
How Do I Talk to My Children about the Devil?
Every great story has a villain. From Scar in the Lion King to the Joker in Batman, we almost always see the bad guy being defeated. God's story is no different, except it's not fiction, and the bad guy is no match for Him.
The devil's unchangeable fate is destruction. How exactly do we tell our kids about him, though? Should we wait until they're older? Will it scare them? Those are valid questions, and thankfully this doesn't have to be an overwhelming conversation. Here are a few ways to tell your children about the villain in God's story.
Photo Credit: © Getty Images/ra2studio
Bust the Myths
If I imagine telling my children, especially the younger ones, about a red guy with horns and a pitch fork, it makes me feel a little uneasy. I'd rather spare them the nightmares. And that's not how Satan looks anyway.
In Ezekiel 28:13-15 he's described as an anointed cherub, a type of angel created by God, who was perfect in his ways until he sinned. Paul said in 2 Corinthians 11:14 that he now disguises himself as an angel of light.
When Satan wants to influence our lives and lead us astray, he won't appear as a monster that would terrify even the least spiritual person. Instead, he shows up deceptively disguising himself as whatever will distract us from keeping our eyes on God.
So how do we share that with our children? We tell them the true story. He was once a key figure in heaven, but pride led him to seek elevation above God. We can give our kids the basics of the story without describing a horrific being.
Ezekiel 28:17 says about him, "Your heart became proud because of your beauty; For the sake of your splendor you corrupted your wisdom. So I threw you down to the ground; I made you a spectacle before kings" (CSB).
He wasn't ugly or scary from the start. He was beautiful, and his attempts to tempt us often come through the things we find beautiful.
Remind your children that God has so much in store for them—success, education, companionship and so on. The enemy wants us to pursue those things apart from God, but the results are so much better when we wait on Him.
Photo Credit: © Getty Images/CasPhotography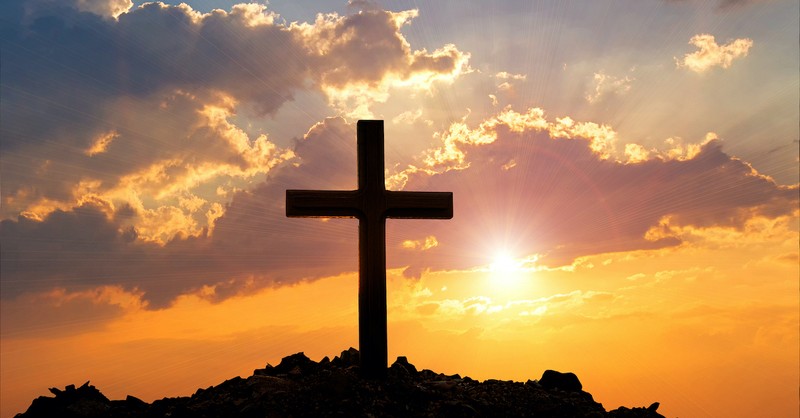 Focus on the Good
One of the best ways to describe something, to a child or anyone, is to explain what it's not. My husband and I talk to our children about the fruits of the Spirit (Galatians 5) and the types of things that please God. We don't spend a lot of time talking about the devil, but when they ask questions we contrast him with goodness.
For example, God wants us to be loving and honest. The devil showed that he is unloving and dishonest. God wants us to worship Him. The devil wants us to worship him instead. When we describe him in terms of how he's against the will of God, our kids can see the larger picture of Christianity and insert themselves in the story. They learn that to be fruitful is to be like Jesus, and to be unfruitful is to be like the one who tried to tempt Jesus (Matthew 4).
Believe it or not, if you start talking about these things with your children at a young age, it'll become part of their normal conversation and won't feel like a taboo topic. Last week my seven-year-old was watching a cartoon and came to tell me one of the characters on the show wasn't being fruitful. I laughed at first because it's sort of a funny thing to hear a kid say that about a cartoon, but then I realized the culture God is allowing us to create in our home! He wasn't making a joke. He was discerning ungodly behavior.
Just know that even through the hustle and bustle and the days when you wonder if you're teaching them the right things, they are listening. Even with older children, there are ways to make sure the word of God is the standard in your home. We all miss the mark at times, but keep talking about it, praying about it and living it. The more we magnify Jesus, the less scary the devil becomes.
Photo Credit: © Getty Images/kckate16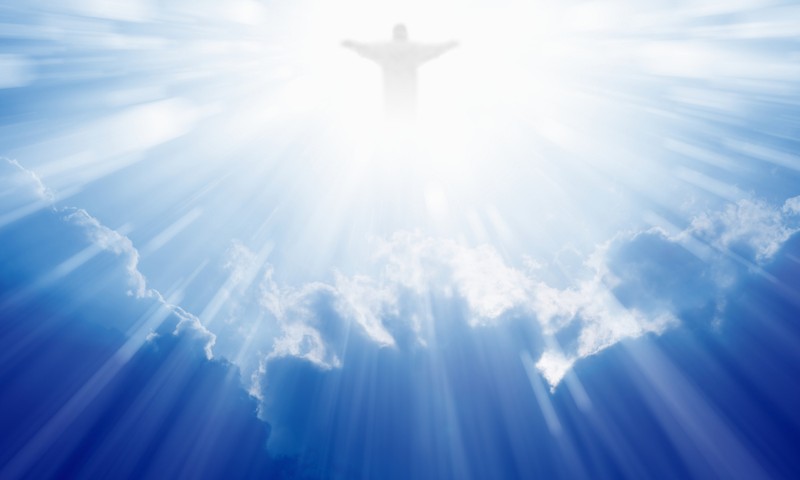 Spoil the Ending
Jesus wins! And we win in Him! Any and every time you're talking to your children about the devil, tell the ending. Let them know that while Satan is able to influence and lead people astray right now, this won't always be the case. His time is finite. There's a final battle (Revelation 19 and 20), and Jesus is the victor!
The book of Revelation is full of imagery and symbolism that even scholars don't fully understand, so don't feel like you have to explain it all to your children. The bottom line is: we are victorious in Christ.
For children who are old enough to grasp it, share with them the schemes of the devil in Genesis 3 and Matthew 4. His methods aren't new. He wants us to question the word of God. We have nothing to worry about when we stay in God's truth and live out His love.
Oftentimes people refrain from talking about Satan, partly because of the mysteries surrounding him and partly because there's an unspoken fear about his character. However, 1 John 4:18 tells us, "There is no fear in love; instead, perfect love drives out fear, because fear involves punishment.So the one who fears is not complete in love" (CSB).
While the devil doesn't need to be the focus of most of your conversations, it's okay to discuss him in light of his disobedience, his opposition to God and his ultimate destruction. Let's ask God to show us the way. He will make us complete in love as we abide in Him. In Him we can conquer any fear that keeps us from teaching our children the full picture of Christianity. Remember, we are victorious.
Photo Credit: © Getty Images/Ig0rZh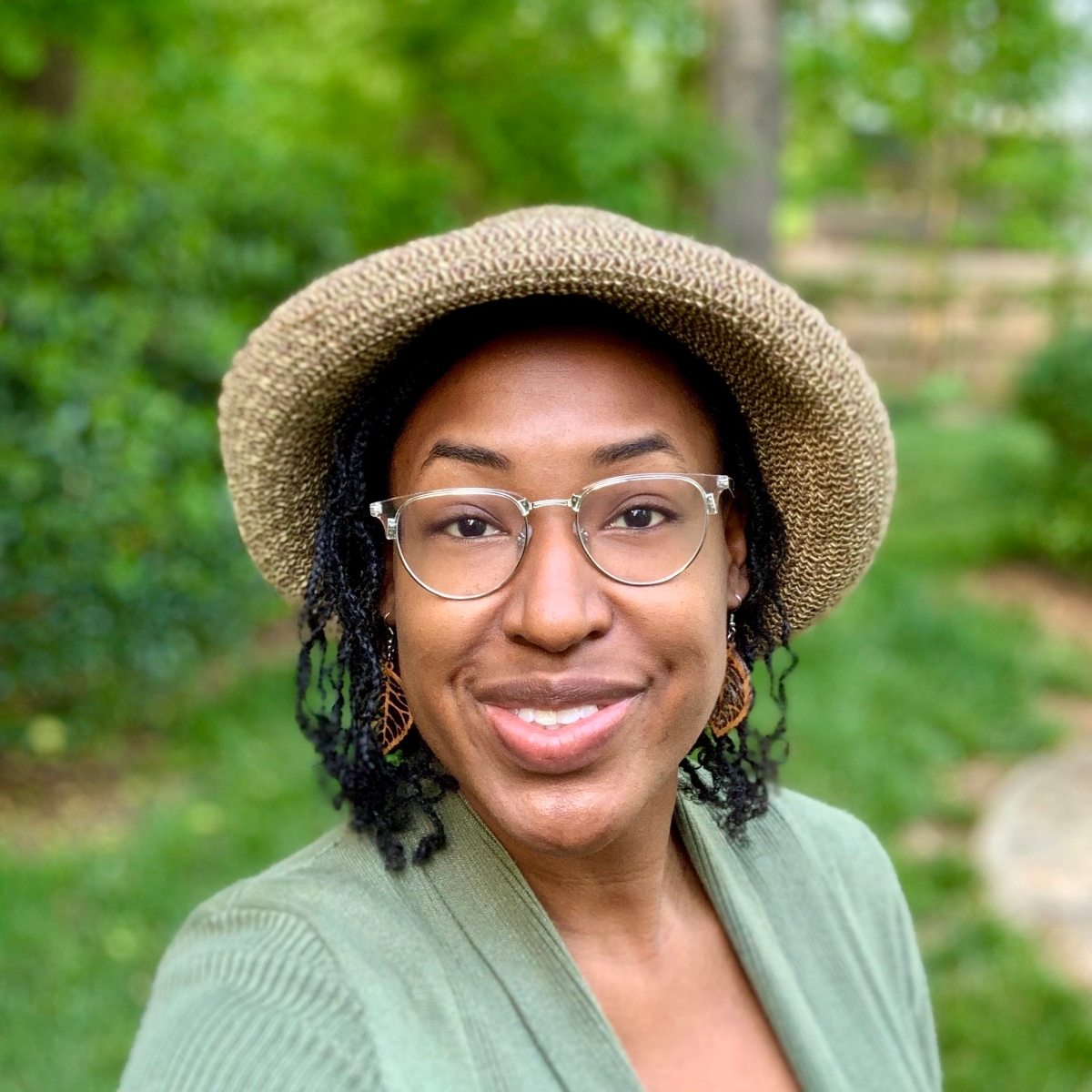 Jasmine Williams, founder of Built To Be, is an agent of change with a passion for Jesus and a love for family. As a wife, mom of four, homeschooler and seminary student, she knows the challenges and rewards of living purposefully for God even through life's busy seasons.
Jasmine is pursuing her M.A. in Biblical Studies and seeks to inspire parents to embrace their homes as places of ministry, where they welcome God's presence and raise children to be disciples of Christ. Visit her website, builttobe.com, and connect with her on Facebook for more encouragement.
How to Pray When You Find Yourself Living in A Divided Nation
Gina Smith
ginalsmith.com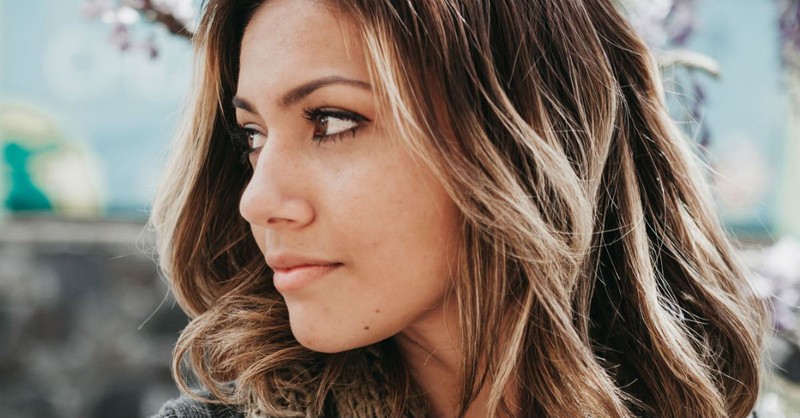 Father,
I am burdened by the division and arguing that is now more prevalent than ever in our country. Professing believers often seem more concerned with expressing their opinion than they are about dialoguing in a way that points others to you. Sadly, we the church, are not behaving much different than the world behaves. I know that must grieve you, that none of this has come as a surprise to you, and that none of it is out of your control.
Here are 10 things to pray as well as verses from Scripture to guide you.
Photo Credit: Unsplash/Candice Picard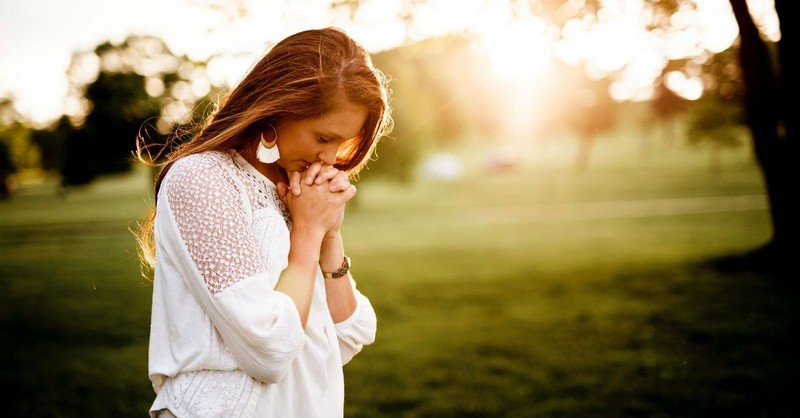 Pray for the Church to be a Light
I pray that we would be a light in this darkness, remembering that our most important identity is that of being your child, and that we would conduct ourselves in a manner worthy of the gospel.
"In the same way, let your light shine before others, that they may see your good deeds and glorify your Father in heaven." (Matthew 5:16)
"But our citizenship is in heaven, and from it we await a Savior, the Lord Jesus Christ." (Philippians 3:20)
"For here we do not have a lasting city, but we are seeking the city which is to come." (Hebrews 13:14)
"Let the peace of Christ rule in your hearts, since as members of one body you were called to peace. And be thankful. Let the word of Christ dwell in you richly as you teach and admonish one another with all wisdom, and as you sing psalms, hymns and spiritual songs with gratitude in your hearts to God. And whatever you do, whether in word or deed, do it all in the name of the Lord Jesus, giving thanks to God the Father through him" (Colossians 3:15-17)
Photo Credit: Unsplash/Ben White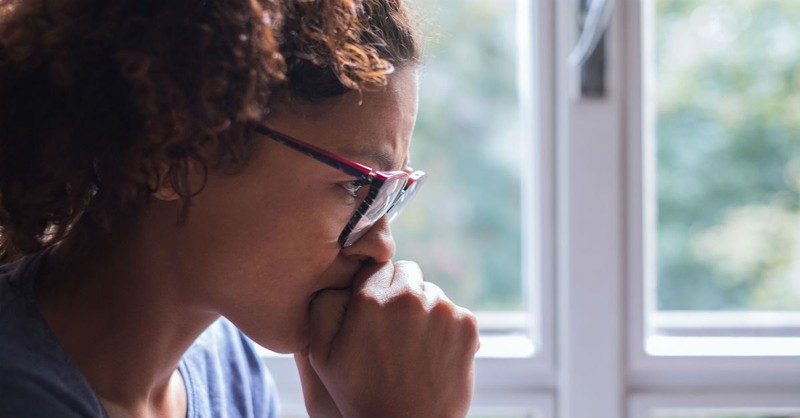 Pray for Compassion
I pray that we would learn to listen to one another other, that we would be compassionate towards those who are confused or afraid, and that we would weep with those who weep.
"Rejoice with those who rejoice. Weep with those who weep. Live in harmony with one another. Do not be proud…Do not be conceited." (Romans 12:11-15)
"Praise be to the God and Father of our Lord Jesus Christ, the Father of compassion and the God of all comfort, who comforts us in all our troubles, so that we can comfort those in any trouble with the comfort we ourselves receive from God." (Matthew 11:29)
"I therefore, a prisoner for the Lord, urge you to walk in a manner worthy of the calling to which you have been called, with all humility and gentleness, with patience, bearing with one another in love, eager to maintain the unity of the Spirit in the bond of peace..." (Ephesians 4:1-32)
Photo Credit: Thinkstock/tommaso79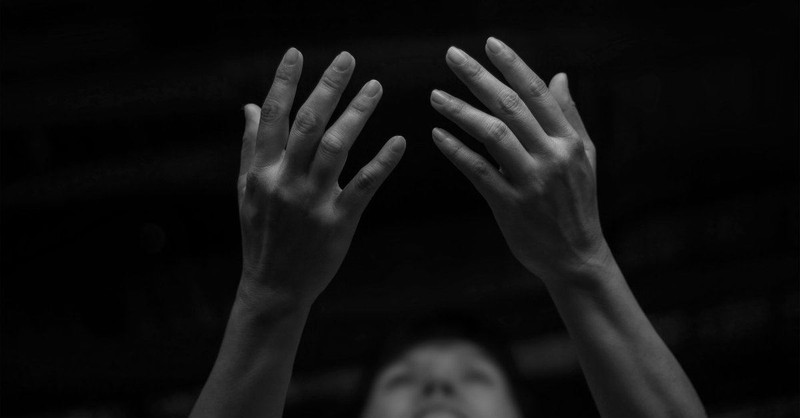 Pray for the Oppressed
Give us a heart for those in need and for those who are oppressed.
"Whoever oppresses a poor man insults his Maker, but he who is generous to the needy honors him" (Proverbs 14:31)
"Do not neglect to do good and to share what you have, for such sacrifices are pleasing to God." (Hebrews 13:16)
"Sell your possessions, and give to the needy. Provide yourselves with moneybags that do not grow old, with a treasure in the heavens that does not fail, where no thief approaches and no moth destroys. For where your treasure is, there will your heart be also." (Luke 12:33-34)
"Rescue the weak and the needy; deliver them from the hand of the wicked." (Psalm 82:4)
"But if anyone has the world's goods and sees his brother in need, yet closes his heart against him, how does God's love abide in him? Little children, let us not love in word or talk but in deed and in truth." (1 John 3:17,18)
"In all things I have shown you that by working hard in this way we must help the weak and remember the words of the Lord Jesus, how he himself said, 'It is more blessed to give than to receive.'" (Acts 20:35-38)
"Religion that is pure and undefiled before God, the Father, is this: to visit orphans and widows in their affliction, and to keep oneself unstained from the world." (James 1:27)
Photo Credit: Thinkstock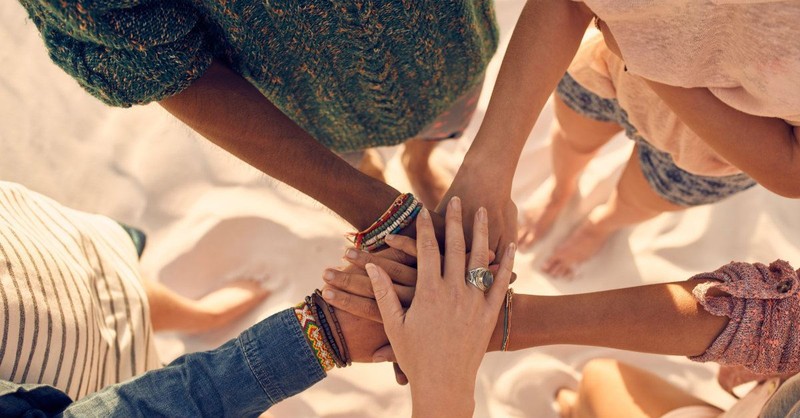 Pray for the Church's Relationship with God (and Each Other)
I pray that we would seek your face, read your Word, and encourage one another with truth.
"I will instruct you and teach you in the way you should go; I will counsel you with my loving eye on you." (Psalm 32:8)
"Therefore encourage one another and build each other up, just as in fact you are doing."
"May the God who gives endurance and encouragement give you the same attitude of mind toward each other that Christ Jesus had." (Romans 15:5)
Photo Credit: Thinkstock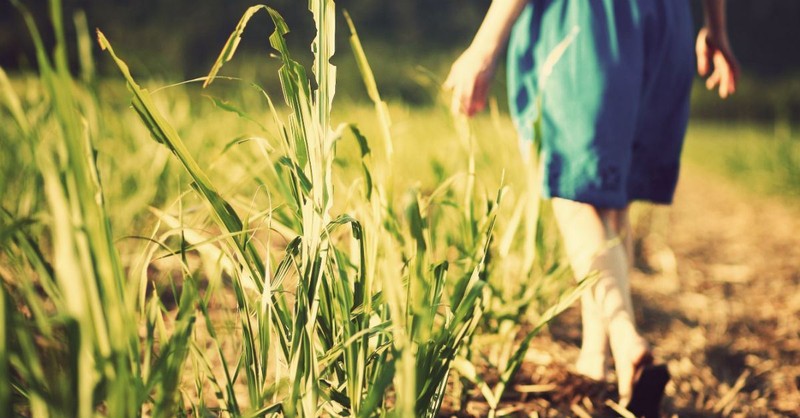 Pray for Peace
I pray that we would not give in to a spirit of fear but embrace your Holy Spirit. Maybe we be known as bold ones carrying peace with us wherever we go and speaking peace with whomever we encounter. Help us to lay anxieties at your feet, not let them stir in our hearts.
"Be strong and take heart, all you who hope in the Lord." (Isaiah 43:4)
"The Lord himself goes before you and will be with you; he will never leave you nor forsake you. Do not be afraid; do not be discouraged." (Proverbs 14:23)
"I have told you these things, so that in me you may have peace. In this world you will have trouble. But take heart! I have overcome the world." (John 16:33)
"For our light and momentary troubles are achieving for us an eternal glory that far outweighs them all." (2 Corinthians 4:17)
Photo Credit: Unsplash/Peter Miranda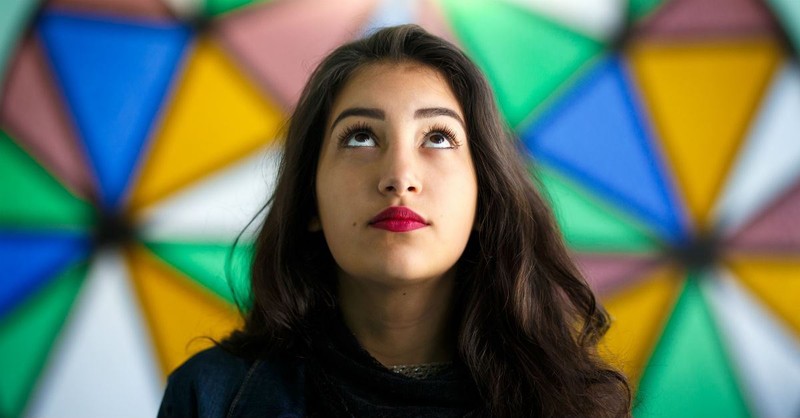 Pray for the Church to Remember God
I pray that we would remind each other of your faithfulness and find hope and encouragement in all that You have done.
"Remember the former things long past, For I am God, and there is no other; I am God, and there is no one like Me." (Isaiah 46:5-6)
"Remember His wonderful deeds which He has done, His marvels and the judgments from His mouth..." (1 Chronicles 16:12)
"But I have trusted in Your lovingkindness; My heart shall rejoice in Your salvation. I will sing to the LORD, Because He has dealt bountifully with me." (Psalm 13:5-6)
"Come and see the works of God, Who is awesome in His deeds toward the sons of men. He turned the sea into dry land; They passed through the river on foot; There let us rejoice in Him!" (Psalm 66:5-6)
"Let us hold fast the confession of our hope without wavering, for He who promised is faithful." (1 Corinthians 1:9)
"Your faithfulness continues throughout all generations; You established the earth, and it stands." (Psalm 89:1)
"I will sing of the lovingkindness of the LORD forever; To all generations I will make known Your faithfulness with my mouth." (Psalm 92)
Photo Credit: Thinkstock/Capuski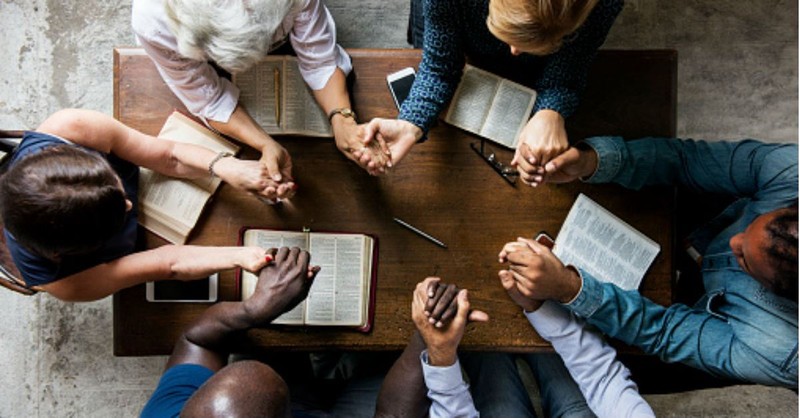 Pray for Heartfelt Worship Together
I pray that we would focus on You and on what we have in common, by praying and worshipping together.
"I lift up my eyes to the mountains—where does my help come from? My help comes from the Lord, the Maker of heaven and earth." (Psalm 121:1-2)
"And let us consider how we may spur one another on toward love and good deeds, not giving up meeting together, as some are in the habit of doing, but encouraging one another—and all the more as you see the Day approaching." (Hebrews 1: 24, 25)
"Praying at all times in the Spirit, with all prayer and supplication. To that end keep alert with all perseverance, making supplication for all the saints..." (Ephesians 6:18)
"Pray without ceasing." (1 Thessalonians 5:17)
Photo Credit: Thinkstock/Rawpixel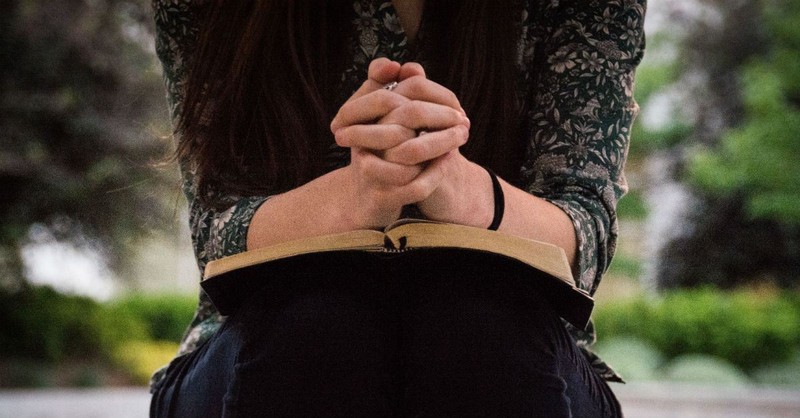 Pray for Humility
Show us how to honor those in authority over us, no matter who is in leadership; but allow us to clearly discern and humbly speak out against whatever is blatantly contrary to your Word.
"Every person is to be in subjection to the governing authorities For there is no authority except from God, and those which exist are established by God. Therefore whoever resists authority has opposed the ordinance of God; and they who have opposed will receive condemnation upon themselves. For rulers are not a cause of fear for good behavior, but for evil. Do you want to have no fear of authority? Do what is good and you will have praise from the same." (Romans 12:1-7)
"First of all, then, I urge that entreaties and prayers, petitions and thanksgivings, be made on behalf of all men, for kings and all who are in authority, so that we may lead a tranquil and quiet life in all godliness and dignity. This is good and acceptable in the sight of God our Savior." (1 Timothy 2:1-3)
"Remind them to be subject to rulers, to authorities, to be obedient, to be ready for every good deed." (Titus 3:1)
"Submit yourselves for the Lord's sake to every human institution, whether to a king as the one in authority, or to governors as sent by him for the punishment of evildoers and the praise of those who do right." (1 Peter 2:13-14)
"And Jesus said to them, 'Render to Caesar the things that are Caesar's, and to God the things that are God's.' And they were amazed at Him." (Mark 12:17)
Photo Credit: Unsplash/Olivia Snow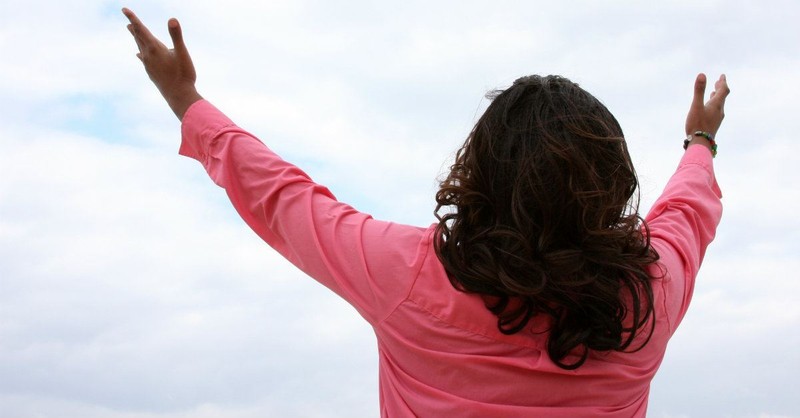 Give Thanks to God
Thank you for this moment in history that is being used to stretch us, test us, and cause us to cling all the more tightly to You. You are our only hope.
"Offer to God a sacrifice of thanksgiving, and perform your vows to the Most High, and call upon me in the day of trouble; I will deliver you, and you shall glorify me." (Psalm 50:14-15)
"Do not be anxious about anything, but in every situation, by prayer and petition, with thanksgiving, present your requests to God. And the peace of God, which transcends all understanding, will guard your hearts and your minds in Christ Jesus." (Philippians 4:16)
Photo Credit: Thinkstock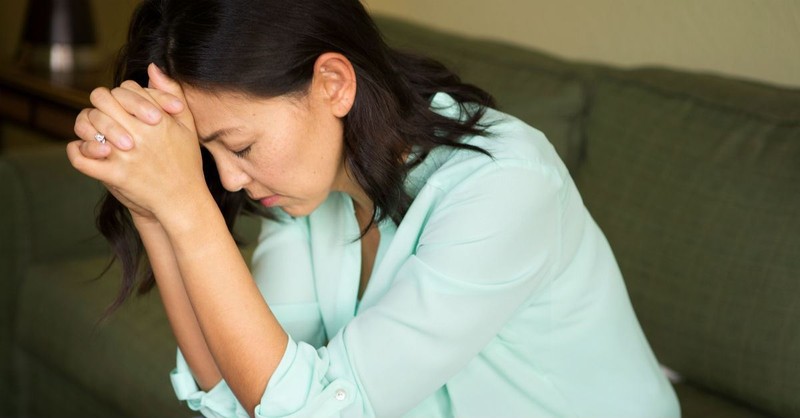 Pray for God to Use You
I pray that I would be an instrument of peace and unity, one who finds her peace and hope in You alone.
"Lord, make me an instrument of Your peace. Where there is hatred, let me sow love; where there is injury, pardon; where there is doubt, faith; where there is despair, hope; where there is darkness, light; where there is sadness, joy.

O, Divine Master, grant that I may not so much seek to be consoled as to console; to be understood as to understand; to be loved as to love…" (Prayer of St. Francis)
Amen
Gina Smith and her husband have served on a Christian college campus as the on-campus parents for over 20 years. They have lived on the campus where they homeschooled and raised both of their children. In her spare time she loves to write and recently authored her first book, "Grace Gifts: Practical Ways To Help Your Children Understand God's Grace." She also writes at her personal blog: ginalsmith.com.
Photo Credit: Thinkstock/digitalskillet
am I being honest with myself… really?
Nothing changes until we are brutally honest with the person in the mirror. — Andy Stanley, Better Decisions, Fewer Regrets
The Integrity Question
by Andy Stanley, from Better Decisions, Fewer Regrets
Whoever walks in integrity walks securely, but he who makes his ways crooked will be found out. — Proverbs 10:9
Am I Being Honest with Myself… Really?
The easiest person to deceive is the person in the mirror. It shouldn't be this way, but it is.
We'll talk about why in a paragraph or two. But for the moment, let that sink in. Actually, allow me to rub it in. You have talked yourself into… deceived yourself into… every bad decision you have ever made. Worse, you were the mastermind behind most of your regrettable decisions. Financial, relational, professional, academic. You were there for and willingly participated in all of 'em.
You've done more to undermine you own success and progress than anyone on the planet. Granted, there were outside pressures. Other voices. People promising you stuff. Maybe even threatening you with stuff. But in the end, you decided. But in most cases, you didn't decide by carefully weighing all the options and seeking wise counsel. You did the opposite.
In many instances, maybe even most, you knew better. Or, you should have known better. But, you ignored know better
and started selling yourself on what yourself wanted in the moment.
It's embarrassing. We lecture kids against participating in this kind of nonsense. And I'm not pointing fingers. I participated in all my bad decisions as well. And yes, in many instances, I knew better.
So what's up?
What's up is that when it comes to good decision-making, we face our greatest challenge every morning in the mirror. Self-leadership is the greatest leadership challenge any of us face. But self-leadership is a critical component to our success in every arena of life. You'll never be a leader worth following if you don't lead yourself well. And while that's apparent if you have an official organizational leadership role, it should be equally apparent if you're a parent.
If you have children, the outcomes of your decisions are outcomes somebody you love will be forced to live with. Your self-leadership will greatly impact some other selves.
Consider this.
Whether or not you want to be like your parents depends upon how well they led themselves, not what they required of or taught you. And whether or not your children will want to be like you…
Same.
Here's why.

Exceptional self-leadership, not authority, is the key to sustained influence. We rarely open ourselves up to the influence of people we don't respect, even if they have authority over us. So, whether we're talking about your professional life or your personal life, exceptional self-leadership is important. Your influence won't last if you don't lead yourself well first.
Great leaders last because they lead themselves first.
But here's the challenge.
You can't lead yourself if you're lying to yourself. Ever tried to lead a liar? It's pretty much impossible to lead a liar. In professional settings, you fire a liar. Later I'll challenge you to do just that. Fire the dishonest version of you and hire a new you… an honest you… a you that always tells you the truth, even when it makes you feel bad about you. Besides, dishonesty leaks. Lie to yourself and you'll lie to others. FYI, if you have a hard time telling other people the truth when the truth makes you look bad… you're probably not being honest with yourself either. It works both ways.
You know from experience that dishonesty erodes credibility and undermines moral authority. In a similar way, when we are dishonest with ourselves, it erodes credibility with ourselves. Sounds strange, I know. But when we lie out loud, what do we immediately do on the inside? In our heads?
Justify the lie.

To whom?

To ourselves.

We have to. Otherwise we are at odds with ourselves — a state that sane people cannot maintain for long.
But our internal, private justifications are… well… at best they're half-truths. Half-truths we believe! Liars lie. You're not a liar, right? So why did you lie? And off you go, creating a narrative that salvages your flailing self-esteem. And then… then you choose to believe it!
And why would you believe a narrative you created? You are a sucker for you! You can convince yourself of just about anything.
Me too.
I played no sports in middle school or high school. Not officially, anyway. But when I was away from home and someone asked… particularly cute girls and athletic guys… if I played sports in school, I would immediately respond, "I ran track and played soccer." Technically true. I ran around the track at PE and played pick-up soccer. But that's not what they were asking and I knew it. I lied. Why? Well, you can guess. But it took me a while to get there.
Looking back, I want to blame it on frontal lobe development. But the truth is…
The truth is.
More difficult to recognize than we want to admit. But admit it we must.
The truth is, in my high school, if you weren't an athlete, you just weren't. You weren't anything. Of course, that wasn't true either. But that's what it felt like. So I created a mostly false narrative and presented it whenever my flailing self-esteem felt threatened.
Author and professor Erin Brown defines a false narrative as a "Plastic Truth." She writes:
What we've said so many times in our heads becomes our Plastic Truth. Over time, these fake parts of the story — the pieces we've made up — actually cement into the gaps between Truth.
False narratives become a crutch. We tell ourselves internal stories to avoid facing mistakes… It's oh-so-much easier to create a story where someone else is to blame than to confront tough things of life.1
Got any mostly false narratives you carry around just in case? Carry them around too long and mostly false will morph to mostly true. When that happens, you're just a few degrees away from defining yourself by a Plastic Truth.
As my AA, NA, and CA friends have repeatedly reminded me, rigorous honesty is the first rule of recovery. They would tell you that dishonesty fuels addictions of all kinds. Every addiction sits at the tail end of a series of decisions — decisions often fueled and protected by a false narrative, a narrative that begins as mostly true and erodes from there.
Nothing changes until we are brutally honest with the person in the mirror.
So, why wait until something needs to change?
Tell yourself the truth even if it makes you feel bad about yourself.
And what do "Plastic Truth" and false narratives have to do with decision-making?
A false premise will result in a faulty decision.
You can't make the best decision for you until you are honest with you.
Furthermore, if you aren't honest about why you are choosing what you are choosing, you will have a difficult time taking responsibility for the outcome of your choosing. We have an adjective for people who refuse to take responsibility for their decisions: Irresponsible.
A lack of candor in the decision-making process usually results in an inability to own the outcome. This creates a vicious downward spiral that leaves people broken and confused. Want to be broken and confused? Of course you don't. So, root out your false, plastic, mostly true self-created narratives and kiss 'em goodbye.
Well, don't kiss them.
You may find this to be more difficult than you first thought. In fact, your first step may be being honest with yourself about the fact that you're not always honest with yourself!
Every journey begins with a step.
So, to decide our way into a better future, we must develop the uncomfortable habit of telling ourselves the uncomfortable truth regarding why we are choosing to do what we are choosing to do.
1. Erin M. Brown, "Why 'false narrative' is your worst enemy," https://erinbrownconroy.blog/2017/06/02/why-false-narrative-is-your-worst-enemy/
Excerpted with permission from Better Decisions, Fewer Regrets by Andy Stanley, copyright Andy Stanley. 
. . . .
Your Turn
Telling the truth can be hard sometimes, but telling ourselves the truth can take even more practice! But, integrity matters! Let yourself be uncomfortable in the truth. Face it with the Lord and then move forward with His help. You'll be glad you did! ~ Devotionals Daily 
Wisdom for Today
"A man of many companions may come to ruin, but there is a friend who sticks closer than a brother." – Proverbs 18:24