OPEN AND CLOSED DOORS
"For my thoughts are not your thoughts, neither are your ways my ways," declares the LORD. "As the heavens are higher than the earth, so are my ways higher than your ways and my thoughts than your thoughts." Isaiah 55:8-9
The Bible has much to say about open doors but many times – even as Christians – we seem to face obstacles on our path and in our ministry. Blocked doors can be VERY frustrating. Yet God often uses closed doors to advance His cause.
Bible teachers like Max Lucado remind us that God closed the womb of a young Sarah so he could display His power to the elderly one. He shut the palace door on Moses the prince so he could open shackles through Moses the liberator. He marched Daniel out of Jerusalem so he could use Daniel in Babylon.
And even Jesus knew the challenge of a blocked door. When he requested a path that bypassed the cross, God said no. He said no to Jesus in the Garden of Gethsemane so He could say yes to us at the gates of heaven.
It's not that our plans are bad but that God's plans are better.
A prayer is circulating on the Internet that expresses it this way:
He asked for strength that he might achieve,
he was made weak that he might endure;
He asked for health to do larger things,
he was given infirmity that he might do better things;
He asked for power that he might impress men,
he was given weakness that he might seek God;
He asked for wealth that he might be free from care,
he was given poverty that he might be wiser than carefree.
He asked for all things that he might enjoy life,
he was given life that he might enjoy all things;
He received nothing he asked for.
He received more than he ever hoped for.
His prayer was answered!
Blessed man!
The shortest distance between a closed and open door is the distance between your knees and the floor. The one who kneels to the Lord can stand up to anything.
RESPONSE: Today I will accept that my blocked door doesn't mean God doesn't love me. Quite the opposite. I'll see it as proof that He does.
PRAYER: Thank You Lord that You know best and have even better plans for me and my service for You. Help me wait patiently for You to open the right door at the right time!

"The second is this: 'Love your neighbor as yourself.' There is no commandment greater than these." Mark 12:31 (NIV)
If you were in my thoughts for the day, I think you'd be surprised how many negative thoughts pass through my brain. Things like:
Not good enough.
Not smart enough.
Not worthy enough.
Just not enough
I've never been a highly confident person. But I also wouldn't say I have extremely low self-confidence. I find myself somewhere in between, bouncing between the high and low.
I know what the Bible says about who I am, and I know who God thinks I am. But I still find myself teetering between what I know versus what I feel.
And if I'm honest, sometimes what I'm feeling comes out in the way I treat others.
I never wake up and make the conscious decision to treat others the way I feel. But I often find myself at the end of the day wondering why I said what I said, reacted the way I reacted, and felt the negative feelings toward someone else I felt.
After years of wrestling with this, I've come to understand it's a love issue.
One reason why I think we struggle so much to live out the second greatest commandment is because honestly, we struggle to love ourselves the right way.
There's a saying: Hurt people hurt people.
We could insert a dozen other words into this phrase, such as:
People who struggle to love themselves, struggle to love their neighbors.
Somehow, the message to love yourself like God does was turned into pride. People with too much confidence in themselves were deemed arrogant or full of themselves.
Nobody wanted that.
And so we ran the opposite direction, creating this unhealthy consequence in thinking low of others. But that route seems to have left us in disobedience to this command.
If Jesus said loving our neighbor was the second greatest commandment, we need to understand what the first is. It's found in Mark 12:30:
"Love the Lord your God with all your heart and with all your soul and with all your mind and with all your strength." (NIV)
Thankfully, God doesn't just expect us to "get this." He provides so much Scripture for us to fill our minds with His love, in order to live out His commands.
Love God with all your heart.
What we receive is what we can give. Daily, we need to receive this unending love God has for us. Receiving what we need is the only way we don't run "dry" in our ability to give love to others.
Love God with all your soul.
Our souls are a complicated place. One way we can love God with our souls is to seek repentance, a daily cleansing. The more we receive God's forgiveness, the more we can offer forgiveness to others.
Love God with all your mind.
As we think of ourselves how God thinks of us, it becomes easier to think of others like God thinks of them. God is not the author of anyone unworthy or unloveable. May we take captive these thoughts and replace them with the thoughts God has for us.
Love God with all your strength.
Each day we get up and keep going. Strength isn't a place of perfection but a place of perseverance. When we don't give up on God, it allows us to have an extra dose of grace to not give up on ourselves or on others.
The way we view God is so closely intertwined with the way we view ourselves that we can't separate the two. And the way we view ourselves and the way we treat others is so intertwined we also cannot separate the two.
So if it feels hard to love others today, maybe we start by loving ourselves. Let's receive what we need — so we can give to others what they need. Then, we can live out Mark 12:31 and watch the world around us change, one step of love at a time.
Dear God, thank You that You love us even when it's hard for us to love ourselves. Help us receive Your love in a way that makes us become so incredibly generous in our souls to give love away. Thank You for always meeting us where we are, not where we wish we were. In Jesus' Name, Amen.
TRUTH FOR TODAY: Deuteronomy 6:5, "You shall love the LORD your God with all your heart and with all your soul and with all your might." (ESV)
Psalm 63:6, "I lie awake thinking of you, meditating on you through the night." (NLT)
RELATED RESOURCES: What do you cling to in the chaos? In the midst of transition, it's easy to feel overwhelmed and unsteady. But, when life feels chaotic, God is our calm. 5 Promises in Scripture to Cling to When Life Feels Chaotic will help you apply Scripture to build up your faith when your life's circumstances are making you waver. This five-day devotional is free! Sign up here.
In Nicki Koziarz's book, 5 Habits of a Woman Who Doesn't Quit, Nicki shares ways to be emotionally generous with our neighbors. Click here to purchase.
CONNECT: Nicki loves to share life and lessons she's learning through her podcast, Lessons From The Farm. Click here to listen.
REFLECT AND RESPOND: Do you find it hard to love yourself the way God loves you? Which of these — heart, soul, mind or strength — do you struggle with the most?
In the comment section today, we'd love to hear examples of when you were able to love yourself the way God loves you … so you could love someone else the way God commands us to love.
© 2020 by Nicki Koziarz. All rights reserved.
Proverbs 31 Ministries
630 Team Rd., Suite 100
Matthews, NC 28105
www.Proverbs31.org
Promise #188
Promise #188:
My love for you will last forever.
Jeremiah 31:3 (WEB)
Yahweh appeared of old to me, saying,
Yes, I have loved you with an everlasting love:
therefore with loving kindness have I drawn you.
What does it mean for God to love us with an everlasting love? My dear friend, Jack Winter, once told me that being loved with an everlasting love meant that there was never a time in all eternity when I wasn't loved. I was loved before the foundation of the world (Ephesians 1:3-6), I was loved when I was knit together in my mother's womb (Psalm 139:13), and I was loved on the day I was born (Psalm 71:6).
Jesus carried this revelation of His Father's eternal love deep within His being. There was absolutely no question that He knew that His Father had always loved Him. In John 17:24, in His High Priestly prayer to His Father, He makes a very important declaration…
Father, I desire that they also whom you have given me be with me where I am, that they may see my glory, which you have given me, for you loved me before the foundation of the world. (WEB) This was the most important thing on Jesus' radar. That He was loved by the Father with an everlasting love.
The reality is that we have all been loved as much as Jesus has been loved by the Father (John 17:23), even from the very foundation of the world (Ephesians 1:4-6). I believe the more that we become aware of how much love our Father lavishes on us (1 John 3:1), the more we will become convinced that nothing in all creation will ever separate us from that amazing love (Romans 8:38-39).
The truth is that our Father not only loves you, He IS loving you right now. It is my prayer that today, we all might be more aware of the intense, eternal, immeasurable love that God loves us with yesterday, today and forever!
TRUSTING GOD DAY BY DAY
You Were Made For Something More
"But those who wait for the Lord [who expect, look for, and hope in Him] shall change and renew their strength and power; they shall lift their wings and mount up [close to God] as eagles." — Isaiah 40:31
Do you ever feel you are like an eagle in a chicken yard — grounded and pent up when you should be soaring?  You know there is much more within you than you are experiencing and expressing in your life right now.  You know God has a great purpose for your life — and you cannot escape or ignore the inner urge to "go for it".
Know this: all eagles are uncomfortable in a barnyard; they all long for the clear, blue, open skies.  When you are living in a place that keeps you from being who you were made to be and doing what you are meant to do, you will be uncomfortable, too.  But also realize that people around you may not understand your desire to break out of the box. They may want to clip your wings. When you hear their comments and questions, something inside of you may ask, "What is wrong with me?  Why do I think as I think?  Why do I feel this way?  Why can't I just settle down and live a normal life like everybody else?"  The reason you cannot just settle down is that you are not a chicken; you are an eagle!  You will never feel at home in that chicken yard, because you were made for something bigger, more beautiful, and more fulfilling.
I encourage you today to fan the flame inside of you.  Fan it until it burns brightly.  Never give up on the greatness for which you were created, never try to hide your uniqueness, and never feel you cannot do what you believe you were made to do.  Realize that your hunger for adventure is God-given; wanting to try something new is a wonderful desire, and embracing life and aiming high is what you were made for.  You are an eagle!
Trust In Him — Is there a longing inside of you for more?  Begin to value yourself, because God values you.  Walk out of any "chicken mentality" you may have, trust Him, and soar like the eagle you were created to be.
Season Songs
Though I can carry a tune and I absolutely love to sing, I'm not a great singer. Then again, nobody ever said that fun has to have talent. (Can I get an amen?) I could be cleaning the house, running errands in the car, or getting ready for a date with my husband. Doesn't matter. If the right tune comes on, nothing can stop me from belting it out and rejoicing in the moment. Not even the embarrassment of my kids.
Of course, when Natasha, Lev, and Maks were babies, I sang them soothing little lullabies while rocking them to sleep. Lullabies that expressed my love for them and how safe they were in my arms. We parents seem to naturally do that. Apparently God our Father does it all the time as well; He sings His love over us. Which makes me wonder if His song choices vary depending on the season we're in? If maybe God holds each of us close and sings soothing words over us when we need comfort, but then, in times of celebration, He turns up the volume and rejoices over us with pride, and maybe dancing too?
I wouldn't put it past Him. The Lord of the dance and the Composer of song loves us so much that He probably can't help but sing at the thought of us.
The LORD your God… will rejoice over you with gladness, He will quiet you with His love, He will rejoice over you with singing. (Zephaniah 3:17 NKJV)
I'm grateful for the ways You soothe me, Father God, and for Your delight in me. Your love makes me feel like singing.
This is an excerpt from 100 Days of Joy and Strength by Candace Cameron Bure – a devotional book released by DaySpring publishing. Learn more about this book, or shop other books & devotionals from DaySpring.

The Real Reason for Submission

By: Jennifer Waddle
Submit to one another out of reverence for Christ. Wives, submit yourselves to your own husbands as you do to the Lord. For the husband is the head of the wife as Christ is the head of the church, his body, of which he is the Savior. (Ephesians 5:21-23)
I am sad at the way today's culture has distorted the roles of both husband and wife. Between strivings for control and misconceptions of what biblical submission really means lies a chasm of mistruths that stand in the way of healthy, godly marriages.
I'd like to speak a word of wisdom to wives for a moment, encouraging them towards a heart of submission that seeks the will of God first. For if we cannot submit to the will of the Father, which is good, pleasing, and perfect, how will we ever find peace under the authority of our husbands?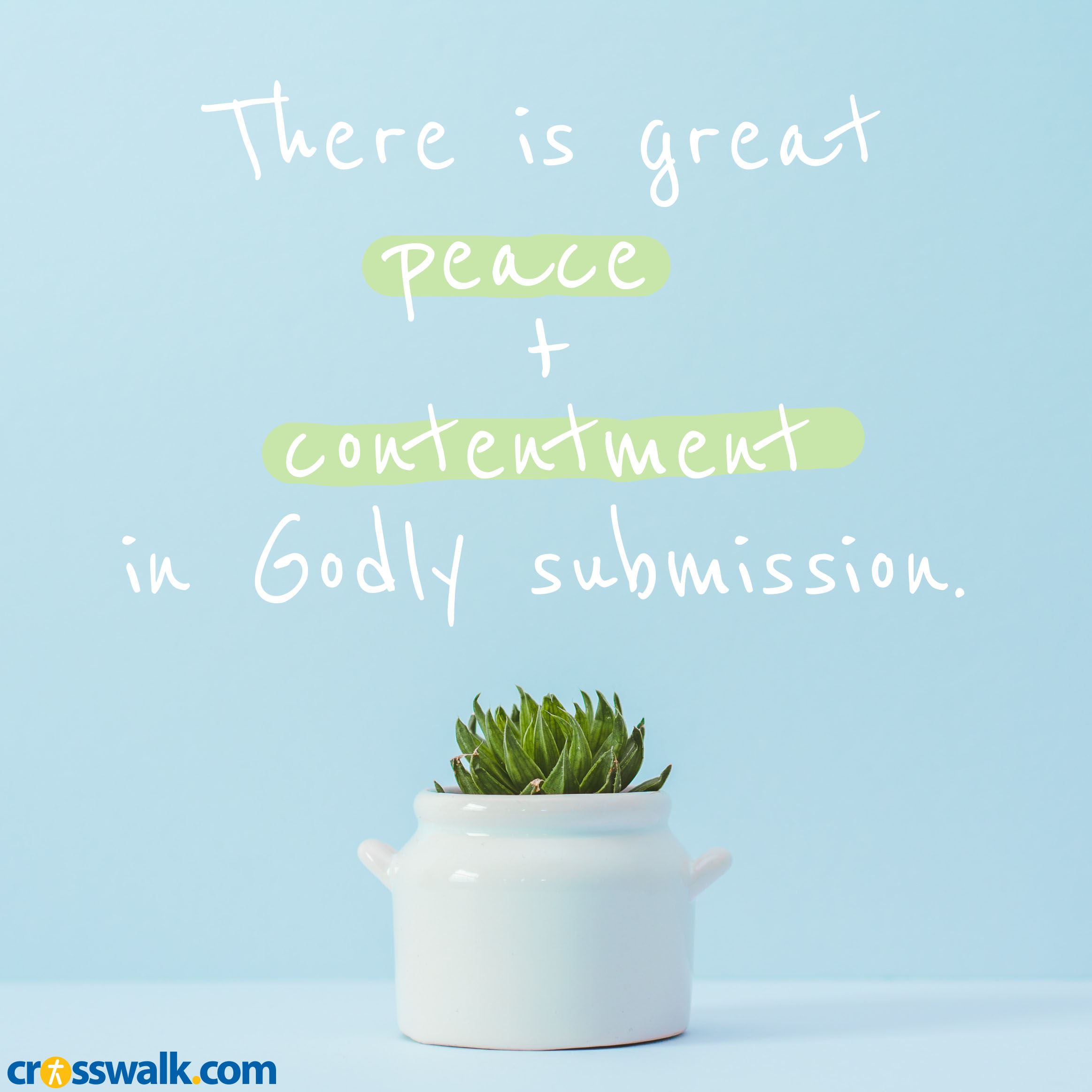 In turn, if I may encourage husbands, I'd like to remind them that being the head of their marriages, as Christ is the head of the church, is the most gentle, loving, protective role in the world. What a divine position you've been given! What a privilege! Please step into your role with both meekness and assurance.
Oh, the beauty of God-ordained submission! It looks nothing like the world's battle for dominance. It doesn't compare to the petty and shallow conflicts that consume marriages today. Instead, God's blueprint lays out a clear and beautiful foundation of submission to one another out of devotion to Christ.
And there, my friends, lies the real reason for submission — reverence for Christ.
Once we wrap our minds around this biblical concept, and more importantly, envelop our hearts around it, we can rest assured that submission is the most pure and beautiful way a marriage can exist. No longer are we threatened by our husband's role. No longer are men confused about their place in the marriage. The relationship is made whole when both are living in reverence to Christ Jesus.
If submission has been a contention in your marriage, please spend some time in Ephesians chapter 5. Ask God for wisdom and clarity concerning this misunderstood principle. Then, come together and determine to live out God's design for your marriage.
Here are some things to consider as you move forward.
When husbands have a clear picture of what Christ did for the church, they will better understand their loving and self-sacrificing role as head over their wives.
When wives stop feeling threatened by their husband's God-given role as head over them, they will actually be empowered by the Holy Spirit to be strong and fruitful helpmates to their spouses.
The word submit also means to acknowledge, surrender, relent, and yield. We acknowledge one another as beloved and cherished. We surrender to one another in love and grace. We relent our wills for the perfect will of the Father. And we yield to one another often, letting our agendas fall at the feet of Jesus.
The real reason for submission isn't to feel "less-than." It's to be fully devoted to Jesus Christ and live in reverence to Him. When we see submission in that light, it becomes a missional privilege rather than a dubious requirement.
Please don't let the culture distort your view of the blessed roles in marriage. Prayerfully consider who you were created to be and accept it as a divine calling. There is great peace and contentment in godly submission.
Jennifer Waddle is a Kansas girl, married to a Colorado hunk, with a heart to encourage. She is the author of several books, including Prayer WORRIER: Turning Every Worry into Powerful Prayer, and is a contributor for LifeWay, Crosswalk, Abide, and Christians Care International. Jennifer's online ministry is EncouragementMama.com where "Discouragement Doesn't Win." She resides with her family near the foothills of the Rocky Mountains—her favorite place on earth.
For More Great Resources for Christian Couples, Visit Crosswalk's Marriage Channel.

10 Things You Should Know about Christian Meditation
Kathy Howard

Crosswalk.com Contributing Writer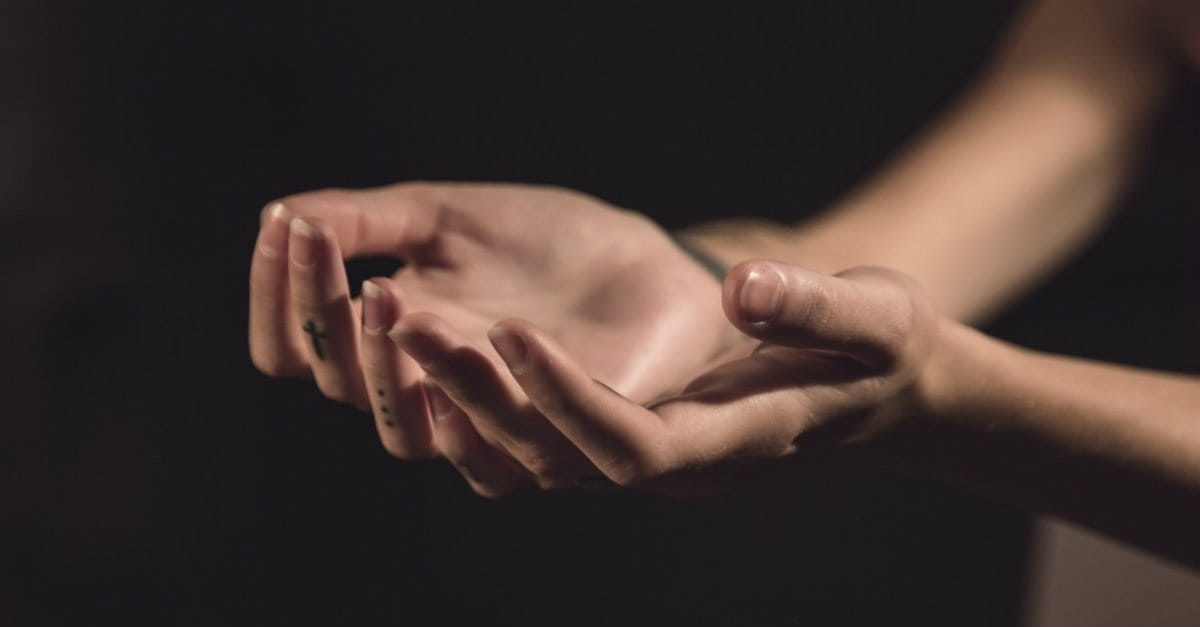 We live in an instant culture. We've been conditioned to expect fast food, fast travel, and fast internet. We've also mastered multi-tasking so we don't waste a nanosecond. Impatience rises up when are forced to wait. Unfortunately, this fast-paced, calendar-packed attitude carries over into our faith walk.
We want biblical knowledge and spiritual maturity and we want it now. No doubt there are many excellent sources for "quick and easy," on-the-go, Bible intake. Things like podcasts, audio Bibles, and 5-minute devotionals are great supplemental resources that can enhance our discipleship. But quantity cannot replace quality time with God and His Word.
If we want God's Word to do its best and most comprehensive work in us, we must meditate on Scripture. A fast and furious downpour provides limited benefit to dry soil. But a slow and steady rain softens the earth so the life-giving moisture can soak deep into the ground, nourishing even the driest roots. That's what meditation does for our souls.
In his book, Spiritual Disciplines for the Christian Life, Donald S Whitney defines biblical meditation like this: "Meditation is 'deep thinking on the truths and spiritual realities revealed in Scripture for the purposes of understanding, application, and prayer.'"
Here are 10 things you should know:
Photo credit: ©Unsplash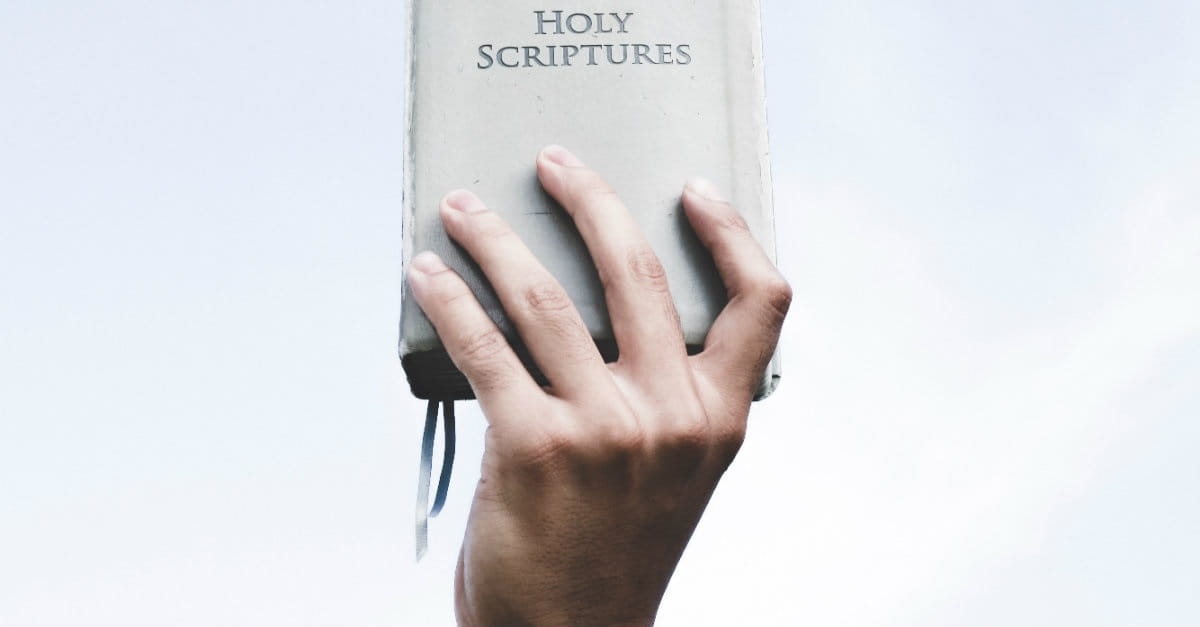 1. Biblical Meditation is Commanded in Scripture (Joshua 1:8, Philippians 4:8)
Slide 1 of 10
Would you be surprised to know that God commands us to meditate on the truth of His Word? The following passages are just two of many examples:
"Keep this Book of the Law always on your lips; meditate on it day and night, so that you may be careful to do everything written in it. Then you will be prosperous and successful" (Joshua 1:8).
"If there is any excellence, if there is anything worthy of praise, think continually on these things [center your mind on them, and implant them in your heart]" (Philippians 4:8).
Yet many Christians hesitate to even consider biblical meditation because we often confuse it with the world's warped view of this God-given tool. The goal of non-biblical meditation practices—associated with things like the New Age Movement, eastern religions, and relaxation therapy—is to empty the mind of conscious thought, to detach from everything else.
But when a Christian meditates on Scripture, our goal is to fill and attach—to fill our mind with spiritual truth in order to better understand it, apply it, and be transformed by it. And while effective Christian mediation does require us to detach ourselves from the hectic world around us, our goal is to more firmly attach ourselves to Christ.
Photo Credit: ©Unsplash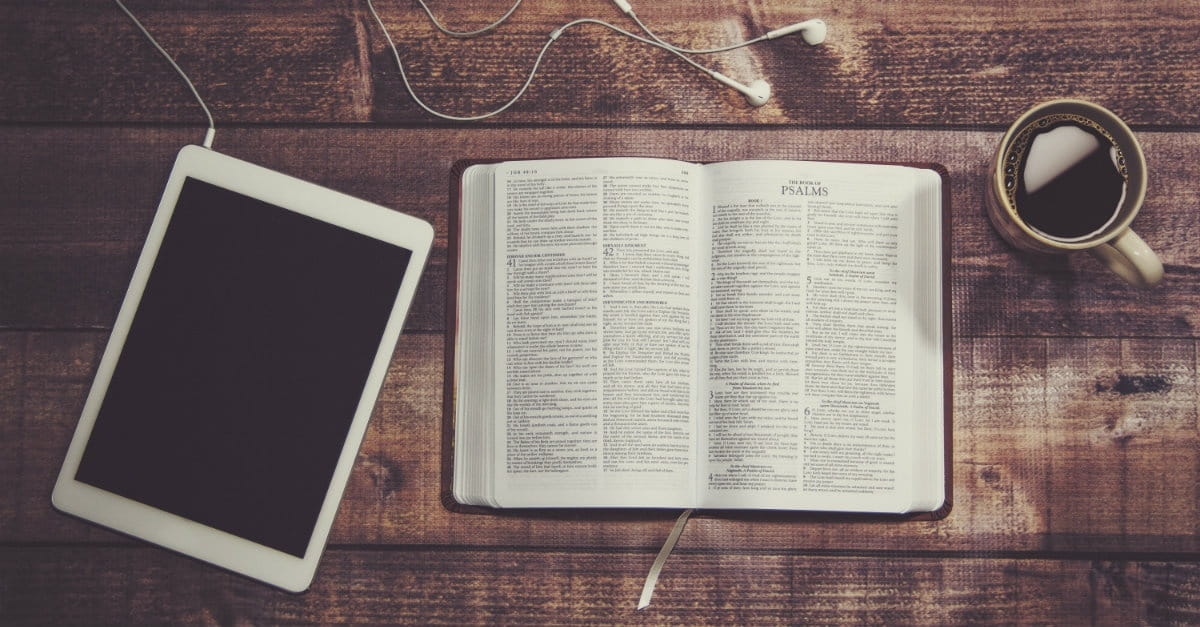 2. Biblical Meditation is a Purposeful Spiritual Discipline (Psalm 119:48)
Slide 2 of 10
Many of us regularly hear, read, study, and even memorize God's Word, but meditation actively goes beyond those disciplines. Meditation is purposeful reflection on Scripture with the goal of application and transformation—not merely to acquire knowledge.
How do we begin? Start by eliminating as many distractions as possible. Close your laptop. Turn off your phone, music, television, and anything else that would vie for your attention. Gather your Bible, a journal, and a pen. Choose a verse or passage that God has used to capture your attention. Then ask questions, listen, reflect, and pray.
As you read and consider the passage, you should also  ponder, contemplate, question, reflect, think, and muse. Turn God's Word inside out, upside down, and examine it. Think about key words, the character of God, and how God works. Take apart the passage to deeply and thoroughly inspect it from every angle so that you can discover everything God has for you within it.
Photo Credit: ©Thinkstock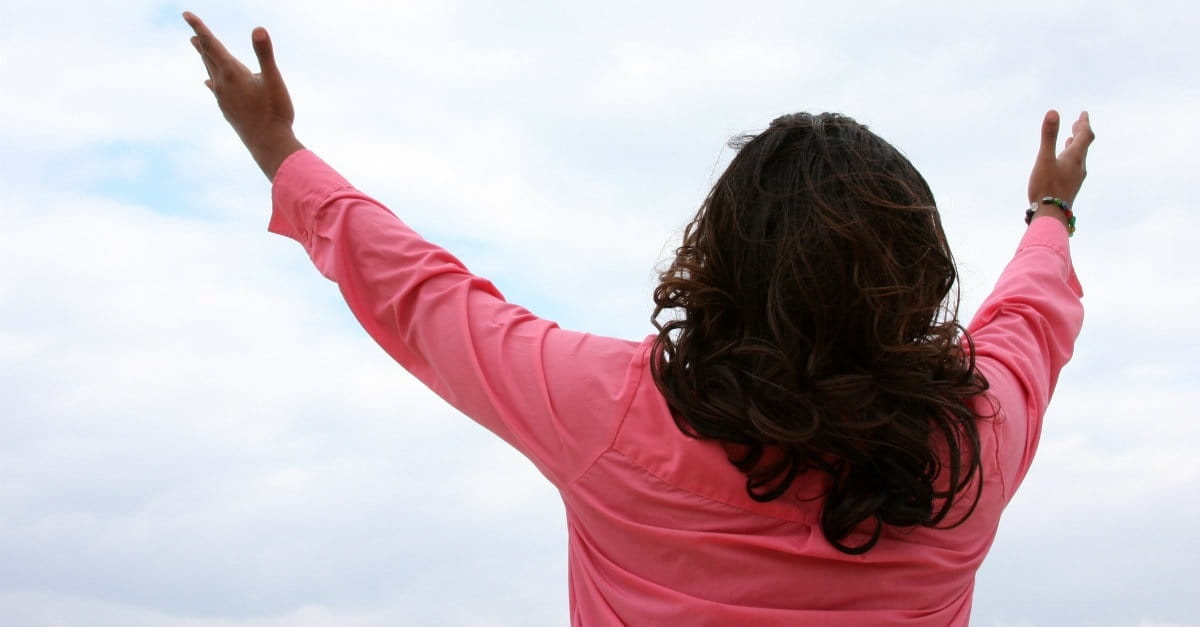 3. Biblical Meditation Fosters a Thirst for God (Psalm 1:2, Psalm 119:97)
Slide 3 of 10
Do you lack a desire to spend time in God's Word? There is no fast-track solution. The best way to build a desire for the Bible is to feast on it. This is true in most areas of life. The more we ingest sugar, the more sugar we want. The more we exercise, the more our body craves exercise.
If we don't currently have a regular habit of getting into God's Word, we will need to start with discipline. Start with a reasonable goal. For instance, mediate on one verse or passage for five minutes. This discipline will develop into a habit. Then, that habit will become an anticipation and joy as we experience the beauty of God's Word and the peace of sitting in His presence.
Then with the psalmist we will declare, "Oh, how I love Your law! I meditate on it all day long" (Psalm 119:97).
Photo Credit: ©Thinkstock/Vespie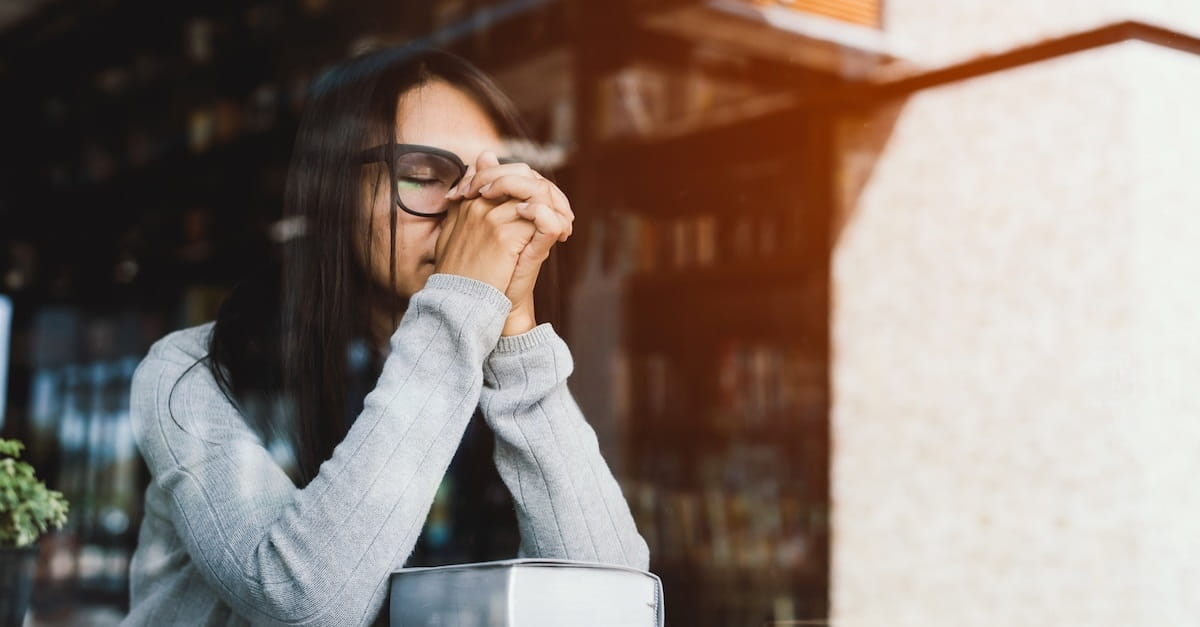 4. Biblical Meditation Builds Our Trust in God's Provision (Psalm 77:10-12)
Slide 4 of 10
Sometimes our current circumstances are so difficult and heavy that we can think of nothing else. We wonder if and when God will come to our aid. In these times of difficulty, groaning often pushes out sleep.
The writer of the 77th psalm knew this kind of groaning. When his spirit grew faint, he meditated on the times God had provided for him in the past. He contemplated God's former miracles and mighty deeds on his behalf.  And his trust, confidence, and hope rose up.
When your spirit grows faint, reflect on all the ways God has intervened, helped, strengthened or comforted you in the past. Remember His faithfulness. Allow this meditation to bolster your trust in God's future provision. Then, watch and wait with anticipation.
Photo Credit: ©Thinkstock/palidachan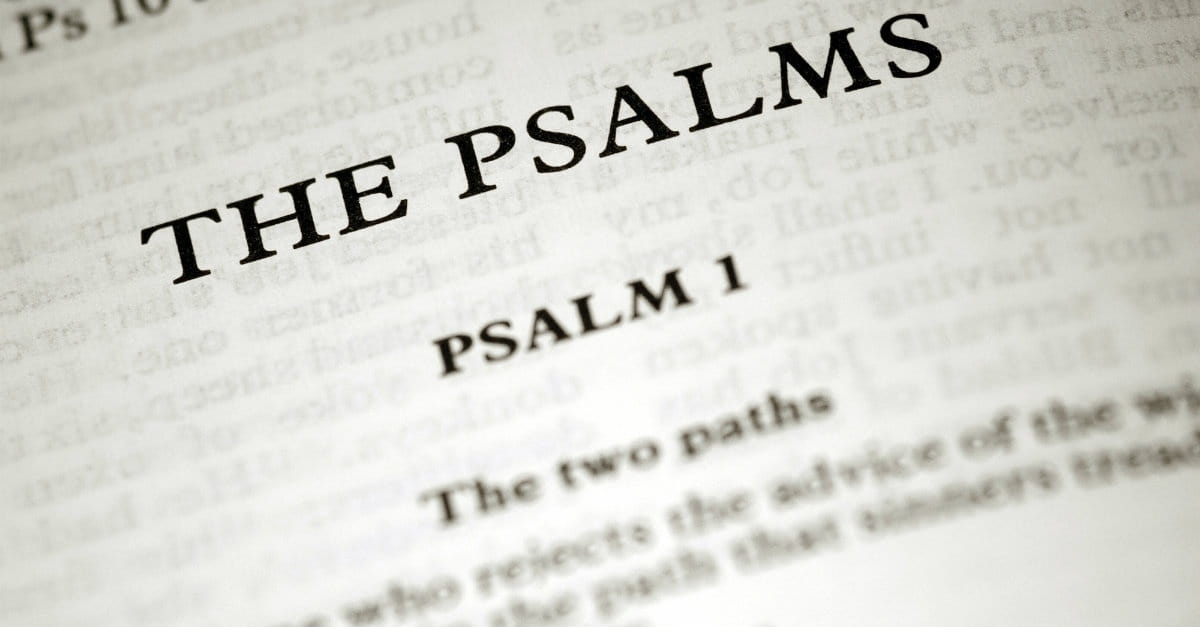 5. Biblical Meditation Improves Our Spiritual Health (Psalm 1:3)
Slide 5 of 10
In Psalm 1, the psalmist paints a word-picture of a tree planted by streams of water, its deep roots getting everything the tree needs for healthy leaves and abundant fruit. This tree represents a spiritually mature believer.
When Christians regularly meditate on God's Word, our lives are like that tree— vibrant, healthy, and productive. As we consistently and constantly meditate on the truth of God's Word, we will not remain the same. God will use His truth to transform, use, and bless us!
Photo Credit: ©Thinkstock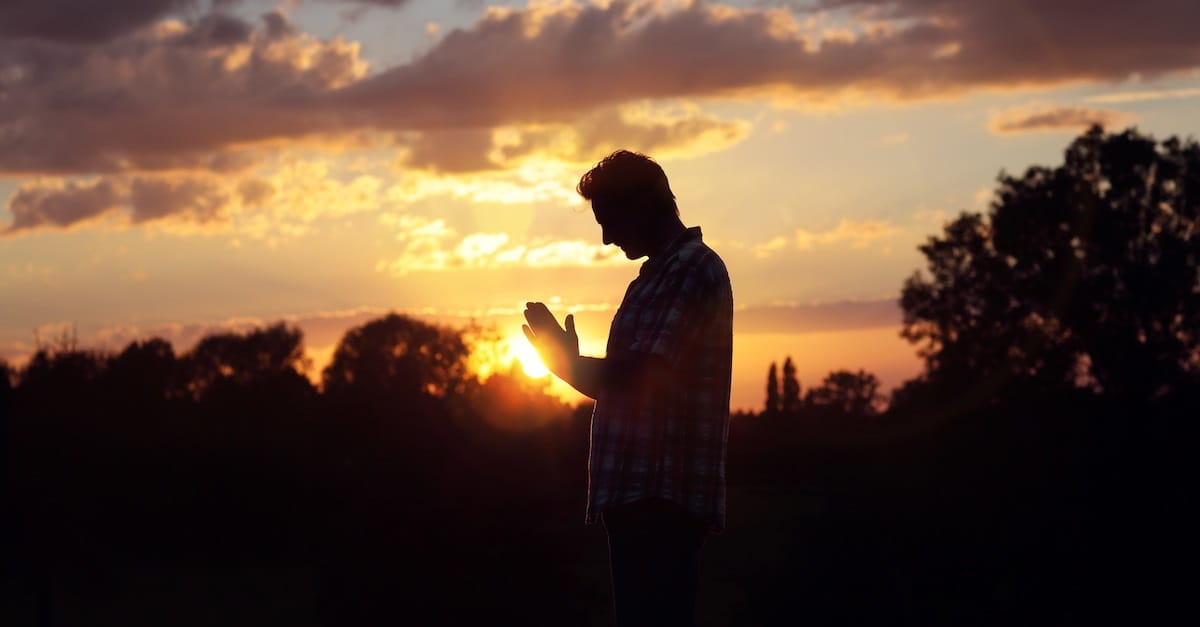 6. Biblical Meditation Develops Courage to Obey God (Joshua 1:6-9)
Slide 6 of 10
We humans have short memories. We forget what God has done for us in the past. We forget how God has directed us. We forget that God is the Almighty God, the maker of heaven and earth. Indeed, nothing is too hard for Him.
So, when hard times come, we worry. When the road ahead gets hard, we shrink back. When God's way is just too difficult and we are afraid to step out, we disobey.
Meditating on the character of God builds our courage. Contemplating His mighty deeds bolsters our strength. Reflecting on His power and presence helps us say "yes" to Him when it comes to even the hardest thing.
Photo Credit: ©Thinkstock/BrianAJackson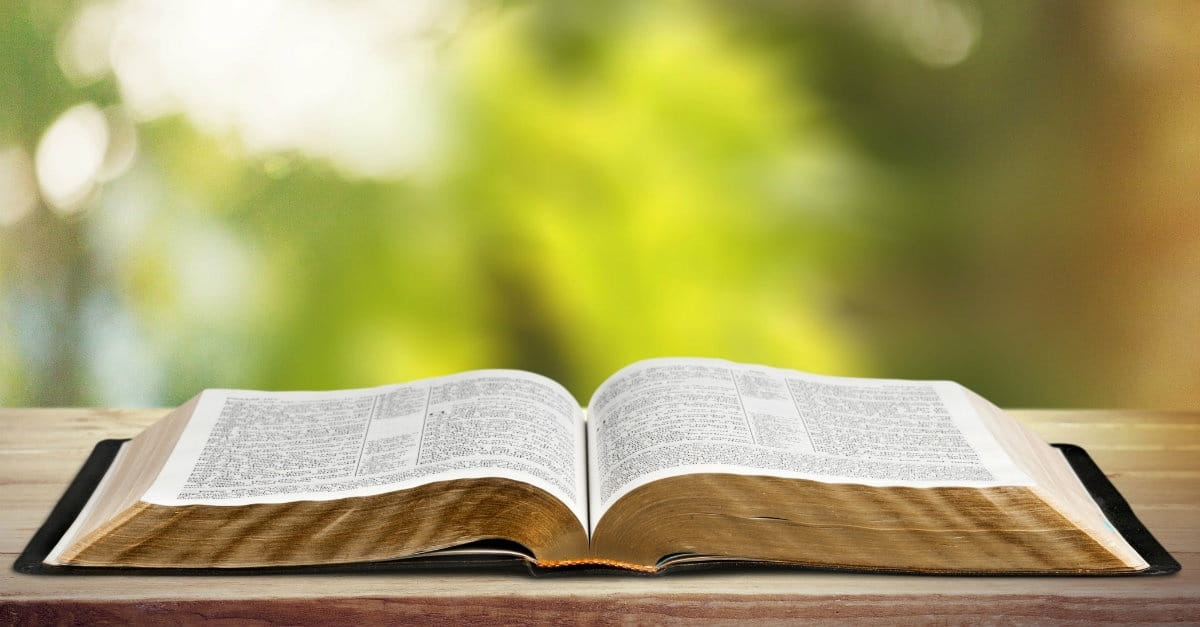 7. Biblical Meditation Yields Deeper Insight into God's Word (2 Timothy 2:7)
Slide 7 of 10
Although we don't receive an automatic download of God's truth and wisdom the moment we become a Christian, we do receive the Holy Spirit who gives us the capacity to understand and apply spiritual things (1 Corinthians 2:12). But the treasure hunt belongs to us:
"Cry out for insight, and ask for understanding. Search for them as you would for silver;  seek them like hidden treasures. Then you will understand what it means to fear the Lord, and you will gain knowledge of God" (Proverbs 2:3-5).
Biblical meditation is that spiritual treasure hunt. As we dig deep into God's Word, the Holy Spirit will uncover priceless truths about God. The more we reflect on what the Spirit reveals, the deeper our understanding will be.
"Reflect on what I am saying, for the Lord will give you insight into all this" (2 Timothy 2:7).
Be patient and relentless as you mediate on a passage. Don't give up until God unearths the beauty.
Photo Credit: ©Thinkstock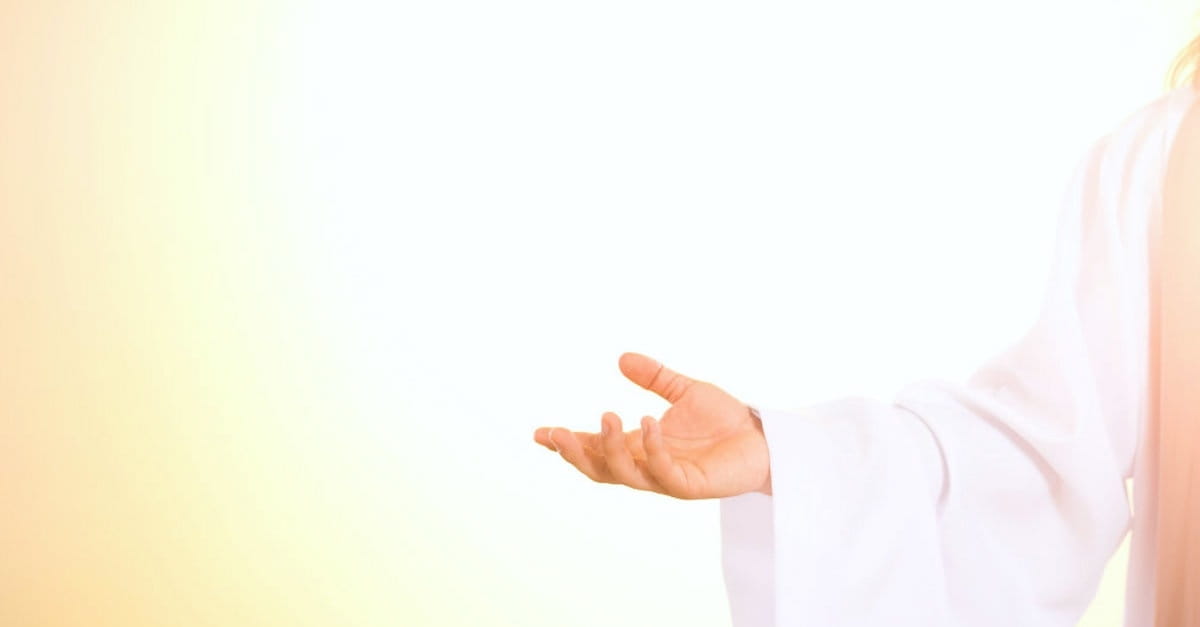 8. Biblical Meditation Shifts Our Focus from the Difficulty of Our Circumstances to God's Love and Faithfulness (Psalm 143:1-2)
Slide 8 of 10
God does not promise His children lives of ease. In fact, Jesus clearly told us, "In this world you will have trouble. But take heart! I have overcome the world" (John 16:33). Unfortunately, we often allow our difficult circumstances to distract us from God's truth. It's easy to do. It happened to David. As his enemies pursued him, his spirit grew faint and his heart was dismayed (Psalm 143:3-4). Then, in the midst of these trials, David chose to meditate on the mightiness of God.
"I meditate on all your works and consider what your hands have done. I spread out my hands to you; I thirst for you like a parched land" (Psalm 143:5-6).
Are you in the midst of trials—or even just the stress of daily life? Purposefully turn your heart and mind to God. Reflect on all the ways He has cared for you in the past. Remember all His past provision in times of difficulty. Write them down and return to the list again and again. As you meditate on God's love and faithfulness on your behalf, the problems of the world will recede to the background.
Photo Credit: ©Thinkstock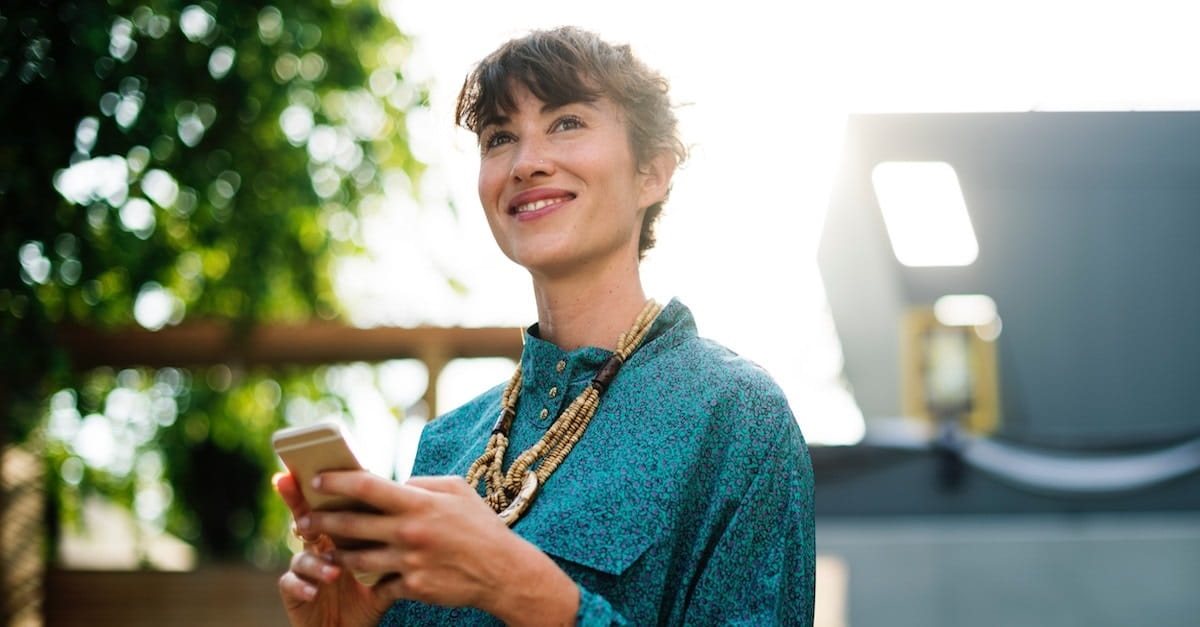 9. Biblical Meditation Produces Wisdom for Our Daily Lives (Psalm 119:97-99)
Slide 9 of 10
All the knowledge in the world doesn't equate with true, biblical wisdom. True wisdom comes from God alone (Job 12:13). He is the source, the author of wisdom. Meditating on God's Word instills His wisdom in our hearts and minds.
"Oh, how I love your law! I meditate on it all day long. Your commands are always with me and make me wiser than my enemies. I have more insight than all my teachers, for I meditate on your statutes" (Psalm 119:97-99).
There is no quick and easy path to wisdom, but God will fill us with His wisdom when we take the time to internalize His Word. Like tough meat requires low, slow heat to tenderize it, we stubborn humans need to ruminate on the rich truths of God's Word in order to get the most life-changing benefits.
Photo Credit: ©Thinkstock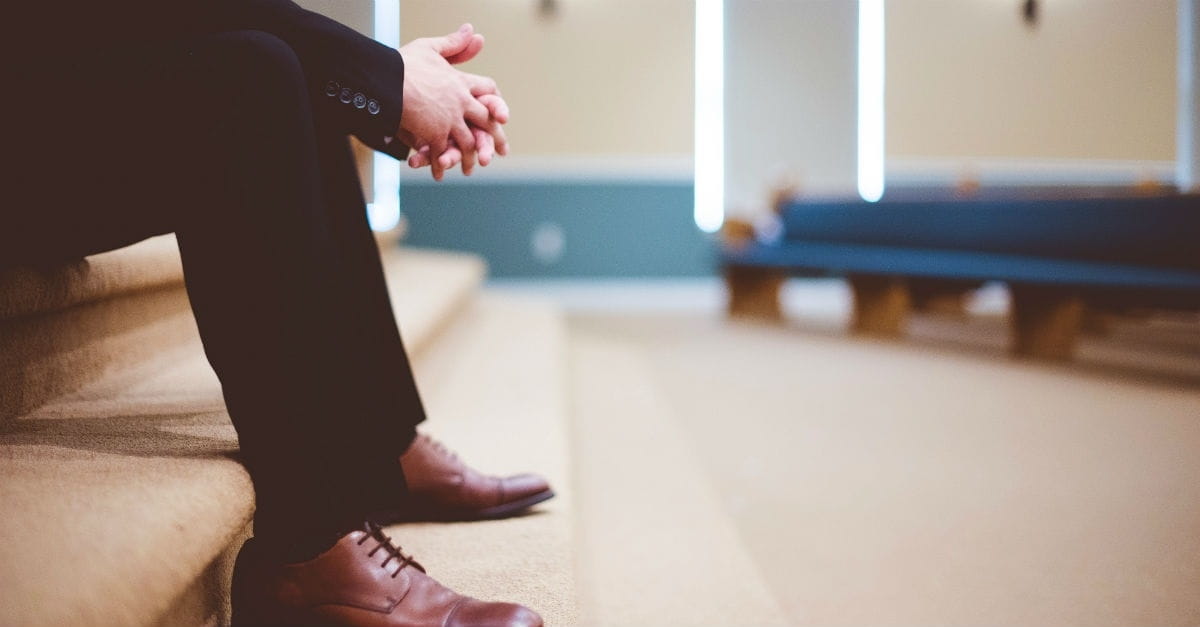 10. Biblical Meditation is Active Interaction with God's Word (Psalm 119:11)
Slide 10 of 10
Meditation is not passive. It is an intentional activity. The writer of the 119th psalm took personal responsibility for it:
"I have hidden your word in my heart that I might not sin against you" (Psalm 119:11).
There is no one right way to meditate on Scripture, but if you are new to biblical mediation, you may find the PROBE method helpful. During your daily Bible reading, stop to ask questions of a verse or passage that particularly impacted you as you read the larger passage. Linger over that verse or verses and ask God questions. "Listen" for His answers and record what He says in a journal. The acronym PROBE provides a great set of questions to use:
Pray – How can I use this Scripture to pray for myself? Others?
Repent – What sin or area of disobedience does this Scripture call to mind of which I need to repent?
Obey – Does this Scripture point out decisions I need to make? Directions I need to follow? Commandments I need to obey?
Believe – What does this Scripture teach about God's character, nature, or ways? About the nature of man? The way of salvation?
Express – In what ways does this Scripture prompt praise or thanksgiving?
Kathy Howard helps women live an unshakeable faith for life. The author of 8 books and a former "cultural Christian," Kathy encourages women to stand firm on our rock-solid God through difficulties or ease by embracing real, authentic faith. Find out more and get free discipleship tools and leader helps at: www.kathyhoward.org.
Photo Credit: ©Thinkstock

5 Habits That Help You Feel God's Presence
Deborah Nayrocker, M.Ed.

Crosswalk.com Contributing Writer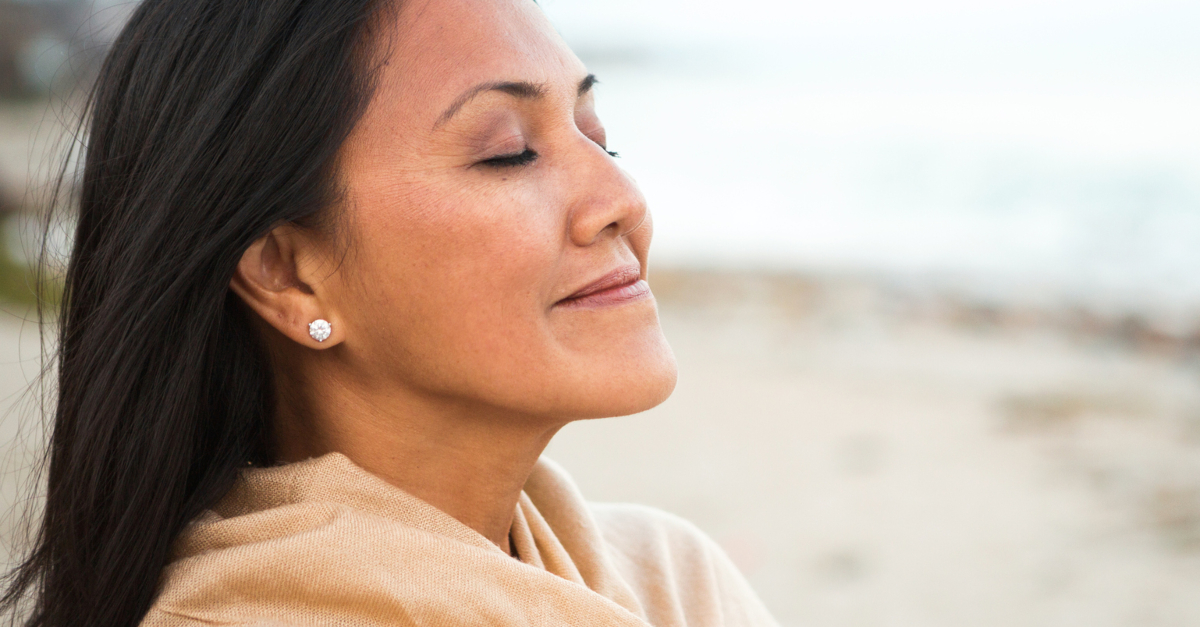 We are not immune to the pressures and hardships of life. There are times when we need to deal with the inward struggles and the storms of life that come our way.
There are things the enemy uses to attempt to block us from fellowship with God. This leads to times when we don't feel as close to Him as we would like.
These human frailties are our willful sin, pride, anger, fears, and complacency. We'll look at these five things that create a rift between us and God and how we can overcome them with heartfelt habits:
Photo Credit: ©GettyImages/digitalskillet
1. Seek to Obey God and Reject Sin
Slide 1 of 5
God made us to love Him. He created us to have fellowship with Him. But since the time of Adam and Eve people chose to sin against their Creator.
We are born with a sin nature and we all come short of God's standard of perfection. We have not been perfect in thoughts, words, and deeds. We've done wrong things and disobeyed His laws.
This sin in our hearts separates us from the Holy One. Sin's penalty is eternal death. The Bible says, "For the wages of sin is death, but the gift of God is eternal life in Christ Jesus our Lord" (Romans 6:23). Our heavenly Father loved us so much that He decided to come to us. He sent His sinless Son to pay the penalty. Jesus died a terrible death for our sins…and arose three days later.
How wonderful that when we accept this gift, our sins are forgiven and we have a new life. Anyone who believes in Him: 1) Has eternal life 2) Does not come into judgment, and 3) Has passed out of death into life. We are changed.
Now we want to grow in our relationship with our Father. We want to remain in a right relationship with Him. When we do things that do not please Him, we need to tell Him about it.
Take this opportunity to ask God to show you any sin holding you back. See if you are doing anything to put distance between you and Him.
In the middle of our failings, there is a gracious God who longs to restore our relationship with Him. Let go of this sin that displeases Him. He is giving us an opportunity—right now, and always—to restore what was lost and to change our ways.
Photo Credit: ©GettyImages/palidachan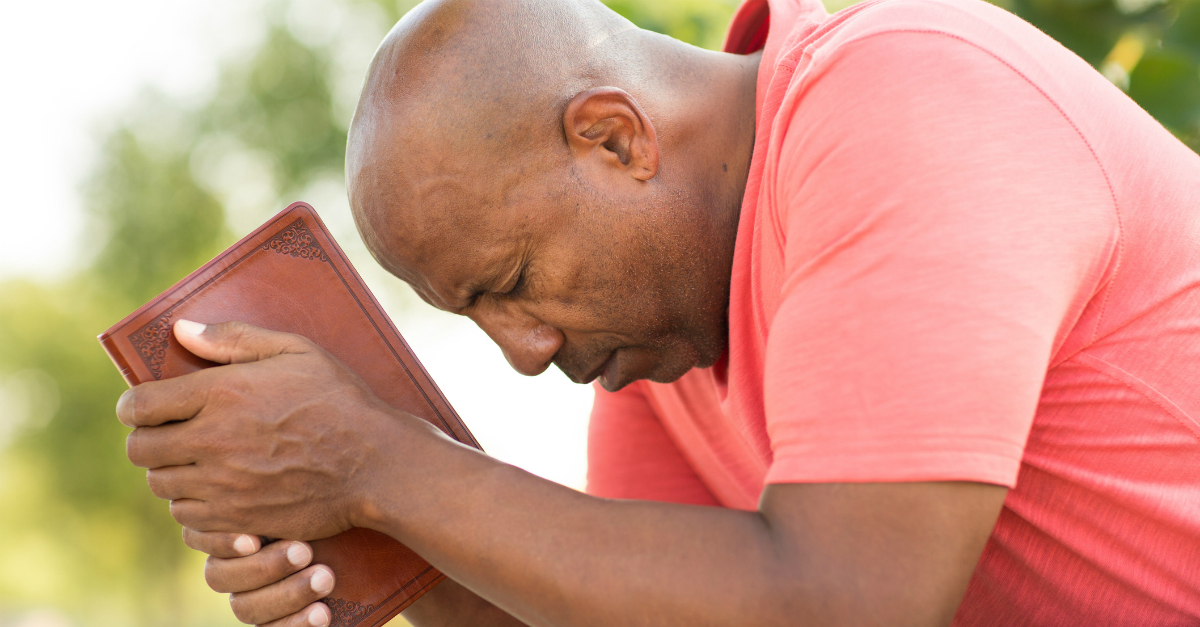 2. Be Humble, Not Proud
Slide 2 of 5
Perhaps there have been times when pride and self-will have made their way into our lives.
When we exhibit prideful ways, we distance ourselves from God. Proverbs 8:13 says, "To fear the LORD is to hate evil; I hate pride and arrogance, evil behavior and perverse speech."
The historical account of Queen Esther gives us an example of a very proud man (Esther 5:9-13). This man was Haman, a vengeful prime minister. He flaunted his riches and his prestige.
In the story of Haman, we see different kinds of pride. He showed contempt for the unfortunate. He was so arrogant that it angered him when the poor man at the gate, Mordecai, did not stand up before him to show him honor.
One day Haman called his friends and wife together to boast of his wealth and prestige. He boasted about his riches and his many sons.
He boasted about each time the king honored and promoted him above the servants and princes of the king. He told them that he was invited to Queen Esther's banquet, while the king's other friends were not invited. His selfish and prideful ways soon got him in trouble.
Not only does God hate pride and arrogance, He opposes people who are proud. But He gives grace to the ones who are humble (James 4:6).
We know that vanity lessens the realization of sin. We've seen how proud people have little interest in righteous living.
We are reminded that everything we have comes from God. Our gifts and our wisdom come from Him.
When we encounter any thoughts and attitudes of pride and self-will, we must resist them. We rely on God's grace as we humble ourselves.
Photo Credit: ©GettyImages/Digitalskillet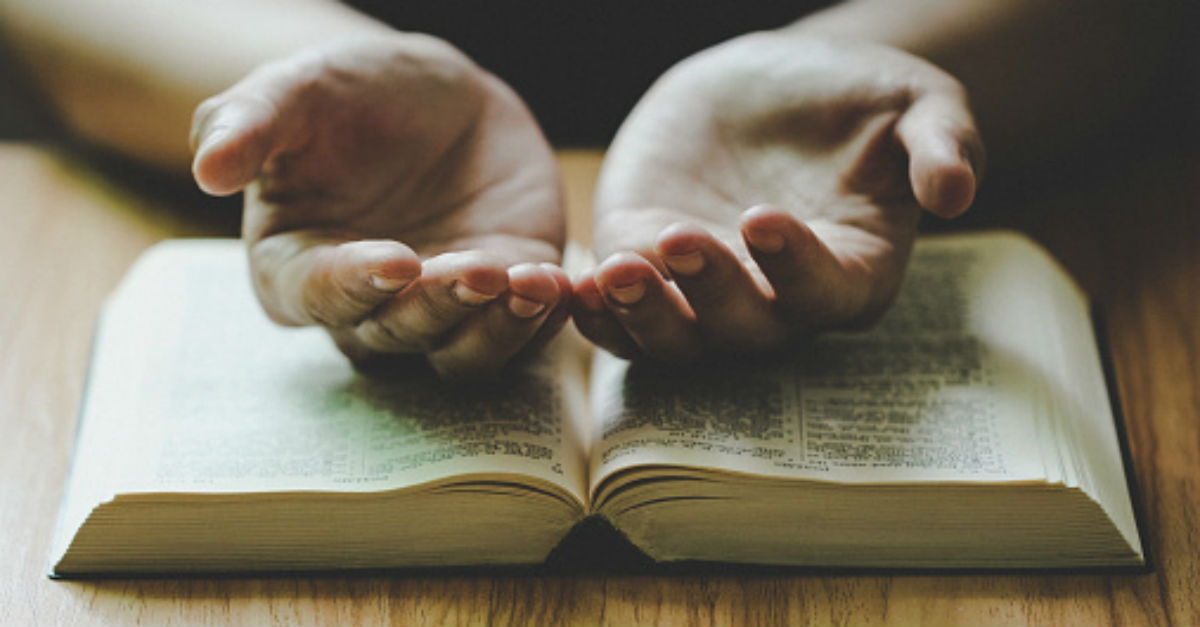 3. Be Forgiving, Reject Anger and Bitterness
Slide 3 of 5
Anger shows itself in different ways. Sometimes we get very displeased about things. Or, without asking for it, we are faced with hurtful and disappointing situations.
Our expectations may take a hit. It may even feel like we have personally taken a punch. We may want to fight back.
This is when our reacting or responding makes a difference. We can react in self-pity, impatience, and hostility. Or we can respond in calmness, patience, and forgiveness.
The Christian attitude is one of calmness and self-control. We are made new in Christ, with a new attitude and a new way of living.
Sometimes people react to unexpected situations with anger and bitterness. Unresolved anger creates ongoing spiritual conflict. This is something that blocks our fellowship with God.
In his book Victory Over Darkness, Neil Anderson wrote about Judy, a troubled young lady in her twenties. Judy had many psychological problems. She was also a "church-hopper." Neil Anderson agreed to counsel her. He told her he wanted to talk about what was going on in her life. He said they needed to deal with it.
He learned that Judy had been institutionalized three times in the previous five years. He learned that she had unresolved anger toward her father for many years. She had never confessed these deep emotions of anger and had repressed them. She had not vented her frustrations openly with anyone. This anger and bitterness had grown and affected her negatively.
She let these feelings have a place in her life, taking a "foothold." The apostle Paul wrote, "In your anger do not sin. Do not let the sun go down while you are still angry, and do not give the devil a foothold" (Ephesians 4:26-27).
Judy worked through her feelings of anger and bitterness. She confessed her anger to the Lord. When she forgave her father, her life improved.
When we have baggage we're holding on to we can't receive the good things God wants to give us.
Photo Credit: ©GettyImages/Wenping-Zheng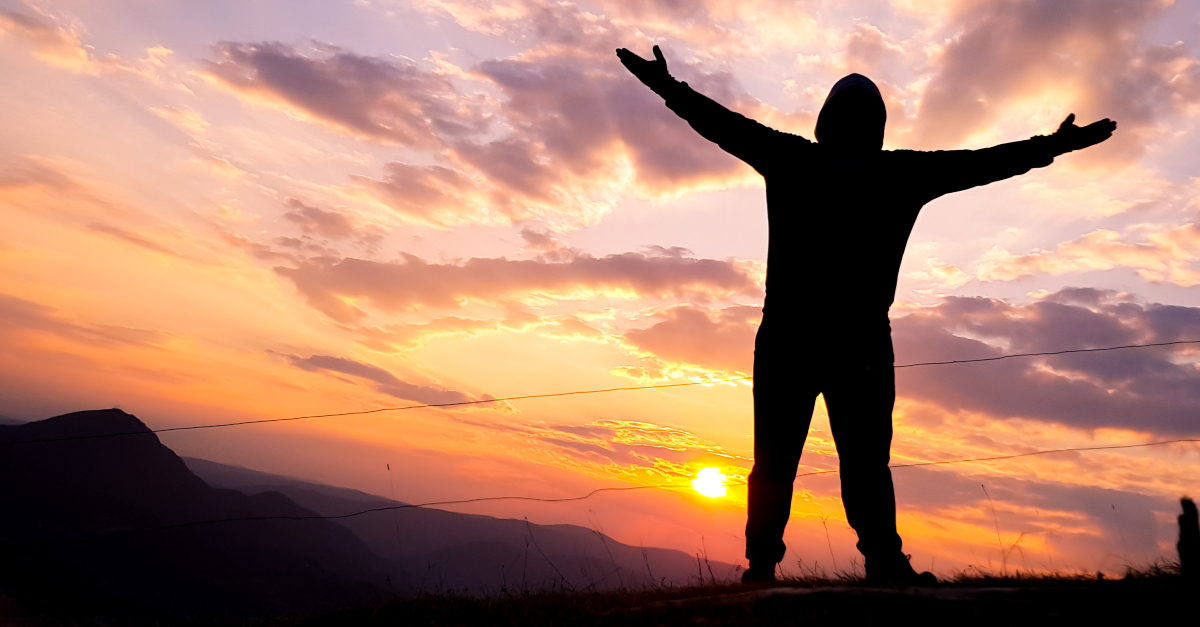 4. Trust God and Don't Give in to Fear
Slide 4 of 5
Sometimes we allow our fear to block our fellowship with God. Fear can hold us back and accentuate the obstacles in life. It can overwhelm us.
We may have a fear of change—like moving, or losing a job. Or maybe there's a fear of failure, being alone, or death. There may even be anxiety from cultural events that we can't control.
Can you think back to the times fear caused you to be ineffective and powerless? Fear is a problem of self-reliance and we find ourselves saying, "I can handle it myself."
I recall the account of King Jehosophat. One day he heard that there was a vast army coming against him and the people of Judah. Helpless and fearful, the king said to God, his leader, "For we have no power to face this vast army that is attacking us. We do not know what to do, but our eyes are upon you" (2 Chronicles 20:12).
The king and all the people from Judah and Jerusalem came together to seek the LORD for help. Then the LORD used the Levite Jahaziel, who was among them, to respond to their pleas.
Jahaziel said, "This is what the LORD says to you: 'Do not be afraid or discouraged because of this vast army. For the battle is not yours, but God's' " (2 Chronicles 20:15). Then Jahaziel gave them instructions on what they were to do the next day. The people, trusting God for what He was going to do, rejoiced, and honored Him.
The men of Judah marched toward the vast army, but they did not need to fight this battle. They came to the place that overlooked the desert and looked toward the huge army. To their surprise, they found that the vast army had already been defeated; the soldiers had killed each other.
God does for us what we cannot do for ourselves. This is the way of victory.
There may be something that is burdening us just now. We don't see a way of dealing with it. We can cast our fears and anxieties on the Lord.
Will we pray about it with an anxious heart or with thanksgiving? Someone wisely said, "Worrying prayer defeats its own answer; rejoicing prayer gets through."
Photo Credit: ©GettyImages/FatmirBajrovic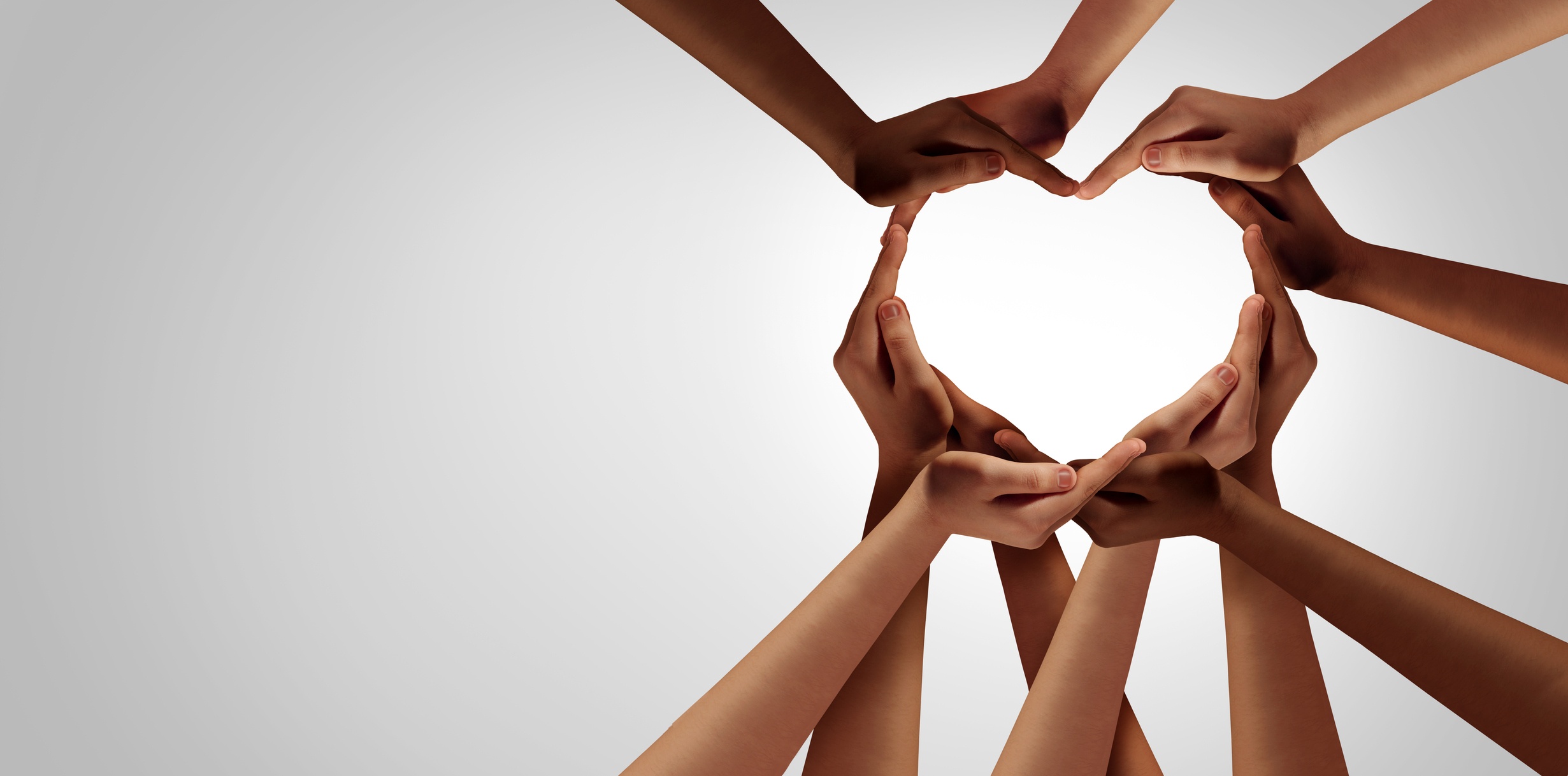 5. Follow God Wholeheartedly, Don't Settle for Complacency
Slide 5 of 5
When we give in to complacency, we have little hunger and thirst for God. The lack of heart devotion to Him hinders our close walk with Him. The rift we may feel with our heavenly Father is often because of our own doing.
But when we live out our faith we are not indifferent and apathetic to God's ways. Our faith is demonstrated by our actions. We are expected to act upon our faith.
When we ask Him, God graciously gives us wisdom and revelation so we'll know Him better. The Bible is God's manual so we know how to navigate in life. Psalm 119:11 says, "I have hidden your word in my heart that I might not sin against you."
Knowing God brings more joy and contentment in our lives. As our devotion to Him grows, we continue to remain close to Him.
When the work of God's grace starts in the heart, it must continue forever. He has promised, "I will never leave you nor forsake you" (Hebrews 13:5). Nothing can separate us from His love and grace.
Photo Credit: ©GettyImages/wildpixel
Prayers of Strength for Those Suffering from Addiction